Career as a CFA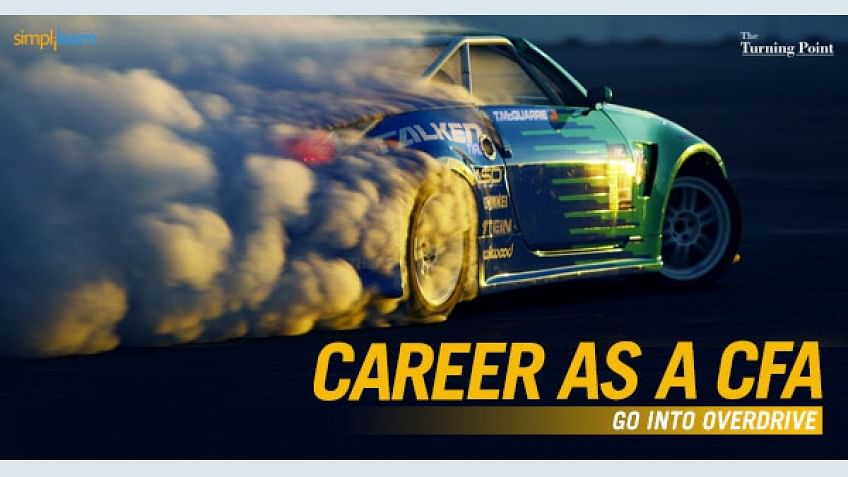 Certification is a good way of re-skilling that paves one's way towards greater achievements in career. CFA being one of the most popular finance certifications is attempted by many finance professionals to attain greater career avenues. But how does a CFA certification paves one's career path and what are the career options that one can pursue after attempting CFA. Let's peep into the global job market and have a look at the career options that a CFA certified professional witness after certification. A CFA certified professional witness career options across diverse industries and companies. A research done by the CFA Institute provide the below data.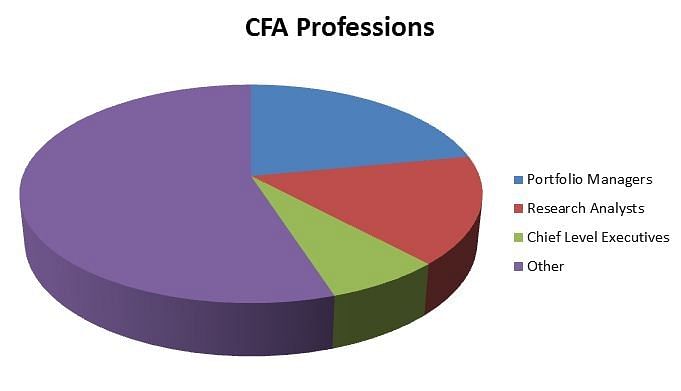 Source: CFA Institute
A CFA charter is useful for professionals with a finance background and those working in finance sector. CFA charter is offered in three levels – CFA Level I, CFA Level II and CFA Level III. This certification works as a career enhancer for finance professionals especially for the below mentioned job roles.
Finance Research Analysts:
A research analyst is someone who builds reports for equities securities of companies or industries. Finance research analyst is a demanded job role in investment banks and financial institutions. A CFA certified professional is trained with research and analysis and therefore, this is an apt job profile for them. Finance professionals usually qualify in the CFA Level I certification and pursue research analyst job and continue with the further levels later on.
Portfolio Managers:
A portfolio manager is someone who is responsible for investing funds typically mutual funds or closed-end fund's assets. He or she need to implement investment strategy and maintain it on a day to day basis. Portfolio manager works for investment banks, financial institutions and other companies that deal in huge financial transactions. CFA certified professionals are hugely considered for portfolio managers owing to their expert investment skills.
Private Bankers:
Private bankers are the ones who provide personal financial services to clients. Most of the times, they do business with private and commercial banks. Private banker is one of the most popular job options for the ones who are looking forward for a private venture. Also it is an apt option for one with expert skills on investment. CFA certified professionals witness ample scope of career growth as a private banker.
Financial Advisers:
A financial adviser is the one who works closely work with companies providing them advice in terms of finance. These advices revolve around financial investment, fund raising, equity investments and so on. Financial adviser is a senior role in companies and this is relevant across industries. CFA certified professionals are given more value a financial adviser owing to their expert finance skills tested in the CFA charter program.
Financial Strategists:
Like advisers, financial strategists too work in different companies across industries. These professionals are responsible in building financial strategy for a group or company. They review past performances and builds in future strategies on finance including investment details, budget assigned and more. CFA charter holders are qualified well enough to pursue a career as financial strategists.
Relationship Managers:
As the term suggests, a relationship manager is someone who works in relationship management between clients and firms. They try to improve relationships between partner firms and customers based on finances and related concerns. CFA certified professionals are considered for this role owing to their knowledge on conducts and values as finance professional. They are well educated with ethical and professional standards as per CFA Institute.
CFA certified professionals are in high demand in investment banks, private banks, and financial institutions and so on. They are recruited across KPOs, research firms, financial advisory firms and more. Companies like JP Morgan, Bank of America, and Citibank etc., in the recent years have recruited huge number of CFA charter holder. These companies also advise their employees to seek CFA certification and many of the companies also bear the certification fee in order to make their employee CFA qualified. Thus, a CFA charter holder witness ample career growth in investment and banking sectors.
---