Finance Management: Last minute tips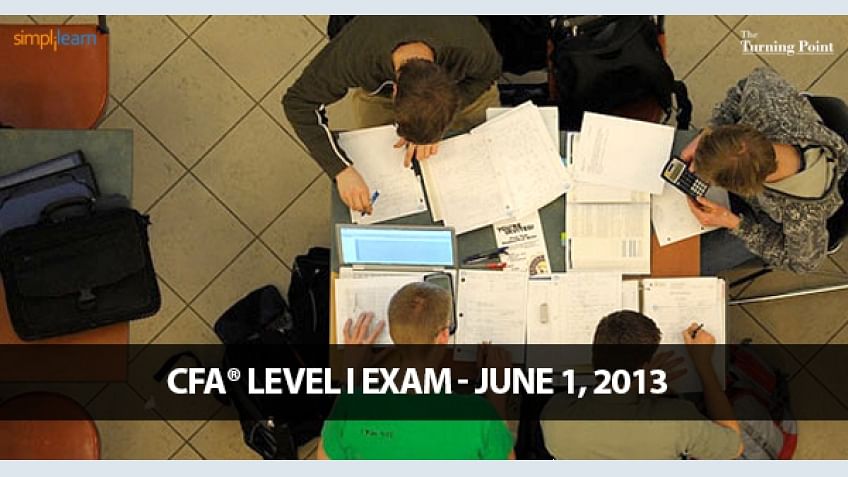 On June 1, 2013, thousands of candidates all over the world will appear for CFA level 1 exam. I hope by now, most of the candidates would have completed their course and revision. Here are few tips which would be help for you to prepare in last few days.
Make sure you are aware of all the testing policies and procedure that will be observed on the exam day.
During the last few days, try to do as much practice problems are possible. This will help you to be aware of type of problems that can be asked in exam.
Make strategies as to how you will approach the exam. Remember, you have to perform well in all the sections of both the morning and afternoon session.
 Take mock tests in the last 2 weeks of your preparation. These tests should be properly timed.  Analysis of these mock tests is equally important. Practice and analyze the sample papers issued by CFA institute
In the last 2-3 days, try to do the revision by reading LOS. At this stage, by reading the LOS, you should be able to relate to the concepts related with the LOS as well as any formula related to the LOS.
There is no negative marking for wrong answer. Attempt all the problems. If you are not able to answer any question, do an educated guess by looking at options.
Make sure, by this stage you are comfortable in using your financial calculator. You are expected to calculate present value, future value, annuity payments, NPV, IRR, square roots, exponents etc. Buy additional batteries for your calculator incase the calculator is in use from long time. Keep extra buffer time because changing the batteries during exam will eat up your time. If, you can arrange for extra calculator for exam day, that would be great.
Remember, speed is very important in Level 1 exam. You are expected to answer 120 questions in 180 minutes. The problems include both conceptual as well as numerical questions. In case you are not able to answer any particular question, do not waste more than a minute on it. Skip that question for the time being and move on to the next problem. You can come back to this question again after attempting all the other questions in case the time permits.
Please don't cheat in the exam. CFA Institute is extremely strict when it comes to ethics. Every year many people are caught cheating during exams. These candidates do receive their results for exam. Also, they may be barred from participating in any future CFA exams.
You don't need to be an exceptional performer to crack CFA level 1 exam. However, taking up CFA Level 1 practice tests can certainly help. Number of candidates scoring greater than 70% in each topic is very few. If you are having a torrid time in exam, others probably will be having the same kind of experience.
Stay cool and calm. Divide time wisely for each section. Think positively and believe in yourself that you can crack the exam.
All the best for the day!!!!!
---