The CISA (Certified Information Systems Auditor) certification is renowned all across the globe as a standard for Business Systems and Information technology professionals who audit, monitor, access, and control data. Being CISA certified helps employers identify candidates with professional experience, knowledge, and skills including expertise in managing vulnerabilities, instituting control, and ensuring compliance.
How hard is the CISA exam?
See for yourself. Watch this video; it's the first chapter of Simplilearn's CISA Certification training course:
What's included in the CISA course?
The CISA course is divided into five modules that cover the complete scope of IS audits and review. Each of these modules comes with individual professional credits that are reflected in the final certificate.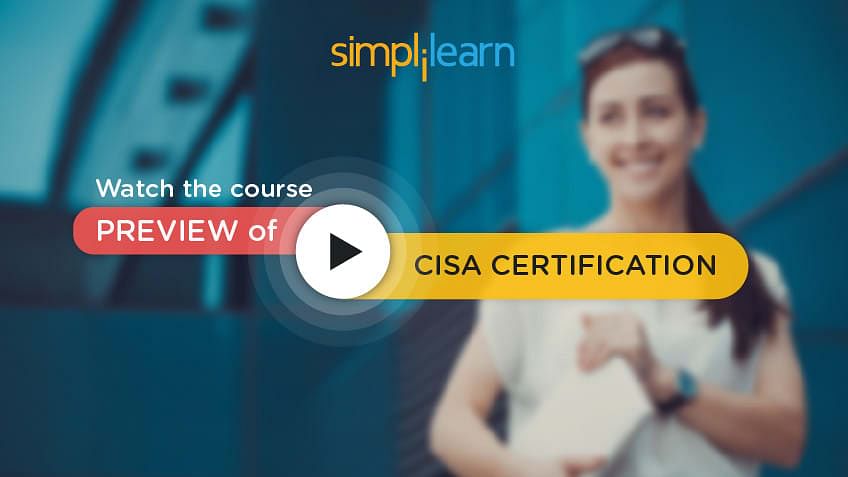 Module 1 – The Process of Auditing Information Systems
This helps the candidate gain the knowledge required to comply with the highest standards of information systems and provide the best audit practices as well. For organizations, this would mean thorough control and protection of their business and information systems.
Module 2 – CISA's Role in IT Governance
Topics covered in Module 2 helps develop sound IS control practices and management mechanisms. Organizations benefit from certified professionals who will provide the assurance of best practices including policies, accountability, and structures of monitoring, in order to arrive at the desired IT governance.
Module 3 – CISA's Role in Systems and Infrastructure Lifecycle Management
This Module covers the processes and methodologies that modern organizations employ while changing or reinventing the infrastructure components of their application systems. Like the material covered in the other topics, this module prepares students for the CISA exam as well as the real world.
Module 4 – CISA's Role in IT Service Delivery and Support
During this module, the candidate is required to review the processes and methodologies applicable to different IT systems. Further, it will deliver learning of the IS audit in the event of a disruption. Businesses can gain by hiring certified candidates who are able to enact disaster recovery methodologies and timely resumption of database services, thus minimizing the negative impact on a range of business processes.
Module 5 – CISA's Role in Protection of Information Assets
The key component of Module 5 enables a professional to be able to ensure the integrity, availability, and confidentiality of information assets while instituting physical and logical access controls and other security measures.
CISA Eligibility
The Information Systems Audit and Control Association (ISACA) requires strict professional and academic criteria for candidates wishing to apply for the CISA certification.
The professional criteria require candidates to have a minimum of 4,000 actual hours of work experience in full-time positions in information systems, security experience, and controls. However, candidates can substitute a maximum of 1-year auditing, security, and control experience with one year of full-time experience in information systems or auditing. For university instructors, one year of the required auditing, security, and control experience might also be substituted with two years of full educator experience.
Are you eligible for CISA Certification? Then, Enrol for our CISA training course now!
Educational Experience Waivers
ACCA (Association of Chartered Certified Accountant) member recognition
CIMA (Chartered Institute of Management Accountants) full certification
Masters in information technology or information security from a recognized university
Why Get a CISA Certification?
The practices and skills required by the CISA certification are themselves the building blocks in this field. The benefits of a CISA certification are:
Validates your experience and knowledge in the field
Markets and quantifies expertise
Demonstrates tactical skills required to crack the examination
Global recognition as a IS audit professional
Increased value to organization
Competitive advantage over peers
Credibility in the job market
High professional standard
High salary
CISA Certification
CISA Salaries
The CISA certification has been globally recognized since 1978. Today, there are more than 106,000 certified professionals—and each year the retention is more than 90%. In 2014, CISA was awarded as the "Best Professional Certification Program" by SC Magazine.
It is one of the top paying certifications as per the 2013 ITSCPI (IT Skills and Certifications Pay index). CISA certificate holders make between $83,677 and $107,342 every year according to the statistics by PayScale, who also states that Security Consultants earn between $67,860 and $106,407 while IS Auditors earn between $59,647 and $82,159 every year. These are currently the highest standards in the market.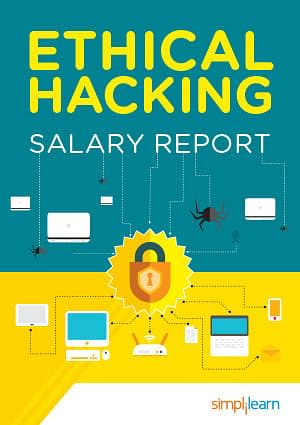 With globalization comes increased cyber security threats; the demand for expert security system professions is increasing day by day. Both government sector and private commercial enterprises recruit IS personnel, and specifically seek CISA certificate holders. The US Federal Department pays at a median salary range of $94,105 while the wages in private companies average $85,668.
Expected Job Profiles
The main job description of an information technology auditor is to see that there are no situations of fraud, unnecessary spending or noncompliance with governmental laws and federal regulations, as well as analyze and prepare reports for management.
CISA certificate holders are likely to be hired for roles such as those listed below, just to name a few.
Internal Auditor
Public Accounting Auditor
Information Security Analyst
Network Operation Security Engineer
IT Audit Manager
Cybersecurity professional
IT Risk and Assurance Manager
IT Consulting
Privacy Officer
PCI Security Specialist
Conclusion
A CISA certified professional meets international standards of IT auditing and security management.