ITIL® Intermediate SS Challenges, Critical Success Factors and Risks Tutorial
Welcome to the ninth chapter of the ITIL® Intermediate SS tutorial (part of the ITIL® Intermediate SS Certification Training).
This chapter consists of Service Strategy: Challenges, Risks, and Critical Factors. Let us go ahead and learn more about Challenges, Risks, and Critical Factors.
Objectives
This chapter will help us learn about:
Challenges involved in Intermediate SS

Risks involved in Intermediate SS

Critical Success Factors of Intermediate SS
Let us get started with Challenges and Risks in the next section.
Challenges and Risks in Intermediate SS
The Challenges faced in implementing Intermediate SS are:
Complexity
This complexity explains why some service organizations resist change. They are self-stabilizing and policy resistant. Their complexity overwhelms our ability to understand them.
The result: the more you try to change them, the more they resist.
Coordination and Control
An increase in the level of specialization leads to a corresponding increase in the need for coordination. This is a major challenge in service management because of the level of specialization needed for various stages of the Service Lifecycle.
Preserving Value
It is important that the value of services to the customer is preserved, and that the customer's perception of the services is maintained at a high level. This should be achieved through eliminating or reducing deviations in performance, maintaining operational effectiveness and efficiency etc.
Effective Measurement
Organizations have long understood the Deming principle: if you cannot measure it, you cannot manage it. Yet despite significant investments in products and processes, many IT organizations fall short in creating a holistic service analytics capability.
Performance measurements in service organizations are frequently out of step with the business environments they serve.
Risk Assessment and Risk Management
Risk assessment is concerned with gathering information about exposure to risk so that the organization can make appropriate decisions and manage risk appropriately.
Risk management involves having processes in place to monitor risks, access to reliable and up-to-date information about risks, the right balance of control in place to deal with those risks, and decision-making processes supported by a framework of risk assessment and evaluation.
Inaccurate Information
All organizations must strive to gather and validate the information needed for accurate and appropriate business decisions to be made.
Risk of taking, or failing to take, opportunities
A risk is normally perceived as something to be avoided because of its association with threats. While this is generally true, a risk is also to be associated with the opportunity. Failure to take opportunities can be a risk in itself.
Design Risks
Customers expect services to have a beneficial impact on the performance of their assets, which is utility from their perspective. There is always a risk that services as designed fail to deliver the expected benefits in utility
Operational Risks
There are two levels of risk that must be considered from a service management perspective:
Risks faced by the business, and the business services it uses, and

Risks to the IT services that underpin the business and its processes
For a complete view of risk, both levels must be considered simultaneously as they constantly interact with each other.
Market Risks
A common source of risk for all types of the service provider is the choice that their customers have on sourcing decisions.
In recent years, Type I providers have faced the risk of outsourcing when customers sign contracts with external providers in pursuit of strategic objectives.
Let us move to the next section that explains the concept of Critical Success Factors.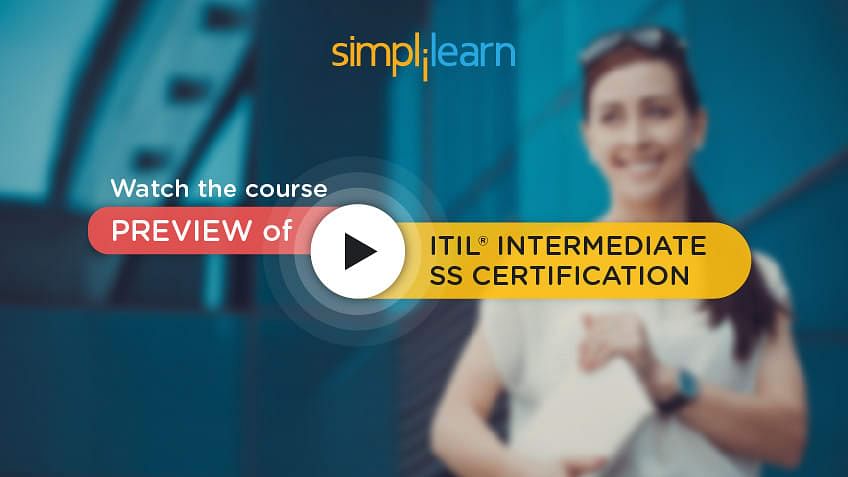 Critical Success Factors
To a large extent, all of the challenges and risks already mentioned can be inverted to become critical success factors (CSFs).
For example, achieving accurate measurement is a challenge; lack of accurate measurement is a risk; having an accurate measurement in place is a critical success factor - without it, successful services are impossible to achieve.
In addition, there are a number of other factors critical to the success of a service management organization:
Experienced, skilled and trained staff with the strategic vision and decision-making skills needed for success

Adequate support (and, importantly, funding) from the business which must recognize the potential value IT service management can offer

Appropriate and effective support tools to allow the processes to be quickly and successfully implemented and operated in a cost-effective way.
With this, we have come to the end of this learning unit.
Let's summarize in the next section.
Summary
The topics covered under this learning unit are:
Challenges involved in Intermediate SS

Risks involved in Intermediate SS

Critical Success Factors of Intermediate SS
Let us now move on to our next section.
Conclusion
With this, we have come to the end of the ITIL Intermediate SS Tutorial.