It's been called the 'sexiest job of the 21st century,' the 'hottest job of the decade,' and is the fastest-growing field in tech at the moment – the impact of Data Science in today's world might be one of the best-kept secrets to people not in the tech field.  Let's dig into what data science is, ways to learn data science online, and look at some of the best data science courses available.
What is Data Science?
As a discipline, Data science involves the collection and study of data – both structured and unstructured – to gain insights and information that can be used by organizations to create effective strategies. By collecting and analyzing data over time, patterns can allow data scientists to identify trends and make suggestions to stakeholders that will help them to find new market opportunities, enhance efficiency, reduce costs, and result in a competitive advantage in their industry. 
Looking forward to a career in Data Science? Check out the Data Science Bootcamp Program and get certified.
Why Data Science?
Due to rapid technological advances, especially in areas like mobile advertising, social media, and website personalization, a massive amount of data is being generated daily. These data volumes have resulted in industries having to become data-savvy & adapt to the new landscape – or risk falling behind the competition. Institutions, both public and private, have realized the need for Data Science implementation within their organizations. Universities have responded to this need by introducing data science courses for learners of all backgrounds.
Post Graduate Program In Data Science
The Ultimate Ticket To Top Data Science Job Roles
Explore Course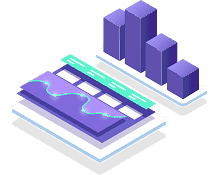 What Does a Data Scientist Do?
Before deciding what the best Data Science course track is to get on, people should make sure they know what data scientists do. In short, they identify problems in existing data analytics and plan to dig deeper into more data to fix them. They do this throughout the entire lifecycle - from choosing the correct datasets to work with, collecting both structured and unstructured data from multiple sources, cleaning and validating datasets, creating and applying algorithms to mine the data, then analyzing and interpreting it, and finally presenting the findings to key stakeholders.
Programming Languages Needed for Data Scientist
One of the most widely used programming language used by data scientists is R. help It's used by businesses to analyze vast amounts of information quickly and effectively. It is a free, open-source software environment used for statistical computing and visualization, and graphics. It is highly flexible and supports deep learning employed in Data Science. You can learn more about it from the R Project.
Why Become a Data Scientist?
According to a recent study conducted by Indeed, by January 2019, there had been a 29 percent increase year over year in job postings for data scientists. Since 2013, there has been a 344 percent increase in postings. Between January 2018 and 2019, professionals seeking data science jobs rose by only 14 percent, indicating significant demand for — and lack thereof — for data scientists in the market.
So, why should anyone decide to learn data science? Skilled, certified data scientists are among the highest-paid professionals in the IT industry, with the average salary for a US-based data scientist is $117,345, according to Glassdoor.
How To Become a Data Scientist?
With this in mind, we have put together a comprehensive list of Data Science courses, online tutorials, and resources to help you learn Data Science online, and become a certified data scientist and build a career in the field. Whether you're looking for full-fledged university courses or to stay informed of the latest developments in the industry, we've got something for everyone. Read on to find out more!
Online Courses To Learn Data Science Online
These sites offer Data Science courses online for beginners as well as professionals.
This is a course that covers several facets under Data Science, including Data Sampling, Data Management, Data Analysis, prediction, and the communication of results. To earn graduate credits, students must complete four of the certificate courses.
With online training, a rigorous curriculum, and professional certification from Purdue University and IBM to validate learning, this PG program sets learners on the fast-track to becoming a professional data scientist.
Learners can sign up for the Machine Learning Crash Course to access video lectures, case studies, and practice exercises. Another track, Learn with Google AI, enables learners to customize their experience through a mix of videos, tutorials, labs, courses, interactive sessions, and examples of sample code and documentation.
Delivered as a series of video lectures by professor Yaser Abu-Mostafa from Caltech. The series covers many topics, including algorithms, basic theory, and applications, and features Q&A
This Data Science online course targets professionals who are looking to use complex data to solve problems with an emphasis on asking the right questions and presenting findings most appropriately. This web-based program offers live classes as well as online coursework.
Data Science Online Tutorials
These engaging tutorials help learners grasp the essential concepts of Data Science.
Codementor offers tutorials for beginners and professionals. Learners can access several useful guides on how best to analyze data, including introductions, machine learning, and tips on choosing the right data analytics software packages.
This website offers tutorials that discuss the various concepts involved in Data Science and has a platform for industry experts to provide advice. They also provide practical, real-world information on a multitude of topics as well as start-up guides for those who are new to the site.
Here, learners will find a comprehensive tutorial for learning Data Science with R, including an in-depth guide that covers everything from the basics of programming and data exploration to predictive modeling and data manipulation. Other data science tutorials are available, including one on learning Data Science with Python.
They offer a variety of tutorials covering everything from the processes of Data Science to how to get started with Data Visualization. The website also provides two tutorials on potential interview questions for Data Scientists that provide helpful answers and advice from the editors at KDnuggets.
Are you looking forward to becoming a Data Science expert? This career guide is a perfect read to get you started in the thriving field of Data Science. Download the eBook now!
This tutorial covers the use of R techniques with SQL servers. There are a total of 5 lessons that walk users through the processes involved while incorporating R models into a live SQL server. There are a variety of other tutorials available on this site that offer information on the latest changes and updates in the industry.
Produced by Dr. Nathan Yau, Ph.D., these tutorials offer expert advice on how to present, analyze, and understand data with practical guides to illustrate with real-time examples. Flowingdata also offers readers book recommendations, insights into the life of a Data Scientist, and examples of how data can help people understand the world around them.
Additional Resources to Learn Data Science
For those looking at Data Science as a career or for those looking to enhance their learning, these sites provide in-depth information and resources on the subject:
This website offers a variety of useful resources that will help you understand the concept of Data Science. They include books, tutorials, and study groups for a plethora of subjects, from data design to computing and math. All of the information has been put together by Clare Corthell, founding partner of Data Science Consultancy, Luminant Data.
Here, learners can find a collection of materials to help when learning Data Science via IPython Notebooks. These books cover many critical topics, including random forests and linear regression, data explorations, and analyses of each area. Students also get worksheets to practice on.
A database of Data Science resources and news updates, this website provides readers the chance to opt into weekly newsletters which feature jobs, articles, and news. The site also offers a list of the most valuable books, data sets, and blogs alongside interviews with influential Data Scientists. 
This interactive website offers Data Analysis of economic, cultural, health, sports, and political issues. Nate Silver launched the site. Readers can also enjoy these insightful snippets of information through podcasts.
With a massive collection of articles on the use (and misuse) of data while solving problems, this website showcases the thoughts of three biostatistics professors - Rafa Irizarry, Roger Peng, and Jeff Leek. They post on everything from what inspired them to their advice to aspiring Data Scientists.
This international conference, which is run by the non-profit organization, the International Machine Learning Society (IMLS), has been held in numerous locations around the world. Aimed at supporting machine learning, the conferences touch upon a variety of topics with participation from guest speakers and the availability of workshops as well as tutorials. 
Providing an online community that boasts of over 30,000 members, this site offers people a place to share Data Mining resources and research papers. It's also great for Data Scientists looking to connect with like-minded people who can assist them with unique solutions to challenges.
Conclusion
Data is taking over the world quicker than you know and there isn't any doubt that data science is going to be one of the most important elements for enterprises and businesses in the near future. This has created a plethora of opportunities for professionals well-versed with data science and provides them a very lucrative career. If you want to make a career in data science this is the right time. Arm yourself with the right resources and certifications. The data industry is where you need to be today.
If you're interested to learn Data Science and becoming a Data Science expert then we have just the right guide for you. The Data Science Career Guide will give you insights into the most trending technologies, the top companies that are hiring, the skills required to jumpstart your career in the thriving field of Data Science, and offers you a personalized roadmap to becoming a successful Data Science expert.