Businesses today face unique growth challenges in an increasingly competitive digital space. The greatest challenge is to generate leads and convert them to loyal customers when a modern consumer demands more than just a quality product or service. Consumers expect companies to set themselves apart with excellent customer service and to solve that issue, businesses have quickly adapted the CRM.
CRMs, or Customer Relations Management software, streamline the operational processes involved in customer service, allowing businesses to maximize their resources and revenue. The most popular CRM to date is Salesforce. Salesforce is the number one recommended CRM software and has been providing solutions to businesses for nearly 20 years. 
As more businesses are optimizing their operations with the use of Salesforce, the need for Salesforce developers continues to rise. In the period between 2016 and 2022, it's estimated that Salesforce and its ecosystem of partners will have created 3.3 million new jobs, with Salesforce developers as one of the critical positions.
Salesforce Administrator & Developer Certification
Become a certified Salesforce Professional
View Course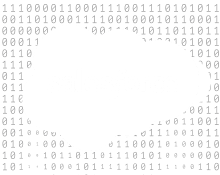 What is Salesforce?
If there's one thing that's essential for every business, it's the ability to form and manage relationships with their customers. This is something that Salesforce does. It's a cloud-based CRM software tool that helps companies identify potential customers and then track and manage each relationship to the point of conversion and beyond. Businesses of all sizes use Salesforce. However, small and medium-sized companies can benefit from the functionality and scalability that this cloud-based CRM can provide. These include the ability to level the playing field for these companies when used to its full potential.

Are you skilled enough to be a Salesforce Developer? Try answering this Salesforce Platform Developer I Practice Test and find out yourself!
What Does a Salesforce Developer do?
If you're considering a career as a Salesforce developer, the obvious question is, how will you spend your day? What does a Salesforce developer do, and what are the expected job responsibilities?
A Salesforce developer can perform multiple tasks, all of which require experience or specialized training in Salesforce development. Salesforce developers help businesses to develop solutions and perform critical functions within the Salesforce CRM model maximizing the potential for the platform within that company. 
Key job responsibilities of a salesforce developer are to provide solutions, improvements, and assistance for Salesforce customers. These responsibilities may also include assisting businesses in developing a strategy and pathway for integration, as well as communicating with stakeholders, managers, and team members to design the most effective solutions. 
A few examples of the primary tasks a Salesforce developer might perform during their daily job responsibilities include:
Developing or providing solutions for both mobile and website applications of Salesforce CRM software
Day-to-day management and support of internal Salesforce infrastructures
Assisting companies with the integration of Salesforce's cloud-based CRM software with other systems 
Working with individual Salesforce clients to develop individualized solutions that fit their needs
Working in conjunction with other Salesforce developers in app development
Provide support to the customer-facing Salesforce environment
Interdepartmental collaborations to ensure optimized performance and functionality of Salesforce CRM within the operational infrastructure of the company
Due to the range of tasks performed by Salesforce developers, those that enter the field need to have in-depth knowledge in multiple technical disciplines. A person interested in becoming a Salesforce developer should approach this career opportunity with at least a basic understanding of software development. That said, anyone with the desire to learn and the willingness to put in a commitment can build the proficiency needed to become a Salesforce developer. 
The following skills are beneficial to pursue a career in Salesforce development:
A bachelor level or higher degree in computer science
Multiple years of experience in software development, bonus for experience specific to Salesforce application development
Experience with developing customer-facing user interfaces
Knowledge and experience in Apex, MySQL, JavaScript, and VisualForce 
Salesforce Developer Certification 
Good communication skills
Ability to create and contribute to a collaborative work environment
What is the Demand for Salesforce Developers Across Countries?
Salesforce developers are in high demand across the world. Top countries offering employment potential for Salesforce developers include the United States, India, Australia, Canada, the United Kingdom, and Singapore. 
In the United States, Salesforce was the only company to be listed within the top 25 best jobs in the nation in 2019. A career specifically as a Salesforce developer came in at number 10 on the list. Salesforce continues to be a company that is creating a tremendous amount of career opportunities for the future. 
India is another central hub of high demand for Salesforce development careers. Salesforce has said that the company plans to hire at least 1,000 new employees in the city of Hyderabad, India by 2020. These numbers are in addition to the presence the company already has in the country. It is a critical indicator that India can expect a burst of growth and demand for Salesforce developers shortly. 
However, the growth of demand for Salesforce development appears to be a worldwide trend. A Salesforce Talent Ecosystem Report was released in 2018 that indicates the supply and demand of Salesforce professionals are outpacing the supply of skilled workers by a ratio of 10:1. 
In Canada, as more companies move toward the cloud, the demand for skilled Salesforce professionals will continue to grow. According to the Salesforce website, they expect the availability of 28,000 jobs directly related to Salesforce applications by 2022.
Transform your ability to develop custom applications utilizing the Apex programming code with our Salesforce Platform Developer 1 Course.
Salesforce Developers Salary in Top Countries
According to 2018/2019 Mason Frank Salary Survey, Salesforce developers can expect to earn the following salaries based on location and level of experience. 
Average Annual Salary for Salesforce Developers in the United States
Junior Level: $111,103
Mid-Level: $141,201
Senior Level: 159,299
The average salary range for freelance Salesforce developers in the United States is $79k - $138K
Average Annual Salary for Salesforce Developers in Canada
Junior Level: $98,744
Mid-Level: $119,786
Senior Level: $133,106
The average salary range for freelance Salesforce developers in Canada is $87k – 136K
Average Annual Salary for Salesforce Developers in the United Kingdom
Junior Level: 50,659£
Mid-Level: 65,846£
Senior Level: 80,999£
The average salary range for freelance Salesforce developers in the United Kingdom is 500-700£
Average Annual Salary for Salesforce Developers in Germany
Junior Level: 55, 440€
Mid-Level: 68,544€
Senior Level: 80,640€
Average Annual Salary for Salesforce Developers in Australia
Junior Level: $121,737
Mid-Level: $138,257
Senior Level: $155,261
The salary range for freelance Salesforce developers in Australia is $1,000-1,350
Average Annual Salary for Salesforce Developers in India
The average annual salary for Salesforce developers in India is INR 7,60,706, with a range of INR 1,36,000 to 19,13,000 depending on experience and tenure. 
The Importance of Taking a Salesforce Development Course 
Salesforce CRM software has an expansive reach and will continue to grow. Attaining the skills, training, and education needed to secure a career in Salesforce development is a necessary step on the Salesforce career path. Most Salesforce developers already have a background in computer science and software development. A specialized certification course can provide you with the exact skill set you need to rise above in the industry. Top employers look for Salesforce credentials. And a certified development course like the Salesforce Administrator & App Builder Certification Training is a key you need to get your foot in the door of some of the most sought-after companies in the industry. 
Simplilearn's Salesforce Platform Developer I Certification Training course, focusing on Apex and VisualForce will open the door for fantastic career potential in a fast-growing and promising field. If you'd like to know more about becoming a Salesforce developer, we encourage you to contact Simplilearn today to learn more.