This is a time of tremendous opportunity for IT professionals. Thanks to an endless stream of innovations, skilled professionals can increase their knowledge and hone their expertise so they either specialize in a huge variety of fields or move into a new field. This is particularly the case for big data, where the options for related careers appears to increase at the same incredible rate as the data itself!
According to Statista.com, we will generate 74 zettabytes of data in 2021. All that data will have to be stored in scalable and cost-effective data platforms, while still being accessed, analyzed, and turned into actionable information. That's why big data professionals are in and will continue to be in such high demand. These professionals include data scientists, data analysts, data engineers, data developers, systems administrators, and system managers. Today's job market offers plenty of opportunities and lucrative salaries for those with the right skill set and certifications. There is an ongoing shortage of data scientists, so if you're looking for a field that offers a secure future, look no further than big data.
Certification course is the best starting point for anyone interested in either moving into or up in the big data industry. Certifications tell potential employers that a job applicant has the necessary skills and knowledge to take on the specialized roles and tasks of a big data professional.
Why Earn a Big Data Certification?
Whether you're just getting started or you're a seasoned professional, a big data certification gives your career track a big boost, If you're new to the field, a big data certification course gets you the training you need to make the transition and land that first job. These certification courses range from the very specific, such as a Big Data Hadoop Certification Training, to a more all-encompassing field of study like the Big Data Engineer Master's Program, which earns you several different certifications vital for your chosen learning path.
If you're already a big data professional, a certification course can help you move up in your career or move into a more specialized role. For example, if you need to know more about a particular aspect of big data such as MongoDB or Apache Cassandra, certification helps you learn the necessary skills, and gives your current or future employer proof of your qualifications.
For current big data professionals, certifications are evidence that they are being proactive in their career, a good point to make to managers conducting performance appraisals. Shrewd managers know that a certified professional is an asset for any company, which in turn gives the company incentive to retain the employee, usually with promotions or raises (or both!). According to a Certification Magazine 2020 salary survey, over 42 percent of survey respondents got a raise within a year of completing a Big Data certification course.
In addition, jobs in big data pay exceptionally well. A data architect can earn up to USD 190,000 per year, and a big data engineer can hit an annual maximum of USD 180,000. Finally, according to ZipRecruiter, a data scientist can earn up to USD 190,000 per year.
The Digital Age's Top In-Demand Big Data Certifications
Now that you see that a certification is a worthwhile career investment, your next step is choosing the type of certification course and provider that fits you best. When it comes to big data certification, your choices are almost as numerous as the field's areas of study. We have curated a list of big data certification courses offered by some of the biggest names in the business. 
Associate Big Data Analyst (ABDA)
Brought to you by DASCA (Data Science Council of America), this program is ideal for graduate students who want to build a data science career and have decided to focus on a subject discipline such as applied mathematics-economics, business, computer science, management, marketing, statistics, and more.
Recruiters across multiple business sectors know the ABDA certification and hold it in high regard. It's a powerful and valuable vendor-neutral third-party certification, especially good for young grad students.
Before applying for the ABDA program, aspirants should have a strong, prior, formal exposure and knowledge of Statistics' basic concepts, and possess hands-on experience with the tools and techniques of problem-solving issues like central tendency calculation; dispersions and averages; permutations and combinations; probability; creating charts, graphs, histograms, and scatter plots.
DASCA also offers other useful related certification courses such as:
This program gives you proficiency in engineering and developing big data programs, applications, and software. It's an ideal program for university and tech school graduates who want a career in big data engineering and development.
If you're already a programmer or software engineer but want more out of your career, this is the certification course for you. Best suited for aspirants who have an undergrad degree in computer science or information technology, this certification equips you to work on the most challenging big data applications and software development projects.
Cloudera Certified Professional
Cloudera is an industry leader in big data certifications worldwide. Cloudera's website offers certification exams, and the training needed to ace the exams. However, sometimes the training doesn't exactly fit the exam preparation you may want. For instance, the CCA Spark and Hadoop Developer Certification Exam is available, but a specific related course isn't. Rather, the company recommends its Cloudera Developer Training for Spark and Hadoop course for exam preparation. A few of the top certifications are described below.
This certification course shows that the candidate possesses the skills needed to develop autonomous, reliable, and scalable data pipelines, which result in optimized data sets suitable for a variety of workloads. Cloudera recommends taking the Cloudera Developer Training for Apache Spark and Hadoop as preparation for the exam. Training is available online as on-demand training and in-person at courses taught all over the world.
This certification course is for SQL developers, data analysts, BI specialists, developers, system architects, and database administrators who need to know how to perform the core competencies required to pull and generate reports in Cloudera's CDH environment. You can prepare for the certification exam by taking Data Analyst Training, a data analyst course designed for teaching students how to access, manipulate, transform and analyze massive data sets in the Hadoop cluster using SQL and familiar scripting languages. 
Those who complete this certification course have demonstrated proficiency in the core systems and cluster administrator skills needed to deploy Cloudera in an enterprise environment. You can prepare for the certification exam by taking the Cloudera Administrator Training for Apache Hadoop, a course that teaches you the technical skills needed to manage and scale a Hadoop cluster in a development or production environment.
Cloudera and Hortonworks merged in 2019, bringing together two big data powerhouses.
Cornell University
While many colleges and universities have online certification programs, Cornell's certificate programs stand out from the pack. Here are three data analytics certification courses for the aspiring big data professional.
It's one thing to have reams of actionable data; it's another to know how to analyze it effectively. This course helps you develop a working familiarity with the grounding principles of data analysis. The course provides help sheets and other valuable tools useful for data handlers, turning you into a better data consumer. Participants who successfully complete this course will receive 6 Professional Development Units (PDUs) from Project Management Institute.
This course also serves as the prerequisite for taking the remaining two courses listed.
Statistics help you forecast uncertain outcomes and help professionals to guide strategy and make decisions. This course helps you manage big data better by teaching you to sample data scientifically, thereby limiting generalizations to patterns that are backed up by the strongest statistics
The way to get the most out of your data is to get a solid grasp on what to pay attention to, understand the data's relationships and variables, then make the right connections. This course teaches you how to identify uncertainty in business decisions and choose variables that help reduce those uncertainties. When you finish this course, you will have a useful robust decision model at your disposal for making predictions related to your data-influenced business decisions.
Once you finish these certification courses, you can avail yourself of a larger menu of data science certification programs.
Microsoft's MCSE- Data Management and Analytics
Microsoft's reputation in the world of IT precedes it, and when it comes to data analytics and advanced technology, we must acknowledge and include this industry giant. Microsoft's MCSE data science certification trains professionals on data analytics tools and frameworks specific to Microsoft. Once you complete the program, you can work effortlessly on Microsoft tools and software frameworks specific to SQL Database Administration, business intelligence reporting, and machine learning. When you complete certification, you will be able to skillfully deploy business intelligence data for a variety of industries.
MCSE Data Management and Analytics certification require earning one of the following prerequisite certifications:
The candidate must then pass one of these elective exams:
Although the MCSE certification will be retired on January 31, 2021, any certification you earn remains on your record. Fortunately, there are other Microsoft certifications to take up the slack, including Data Analyst Associate and Azure Data Fundamentals.
SAS Certified Data Scientist
SAS is a global leader in analytics, offering multiple certifications that focus on SAS products. They enjoy popularity and a solid reputation worldwide.
This certification course is for professionals who want to validate their ability to use open source and SAS data management tools to prepare big data for statistical analysis. This certification requires two exams: SAS Big Data Preparation, Statistics, and Visual Exploration and SAS Big Data Programming and Loading. 
Big Data Hadoop and Spark Developer Course (FREE)
Learn Big Data Basics from Top Experts - for FREE
Enroll Now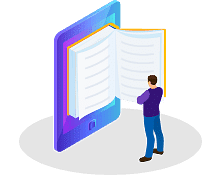 This certification course is for professionals who need the ability to analyze big data with a variety of statistical analysis and predictive modeling techniques and tools. This certification requires passing three exams: Predictive Modeling Using SAS Enterprise Miner 7, 13, or 14, SAS Advanced Predictive Modeling and SAS Text Analytics, Time Series, Experimentation, and Optimization. 
Professionals who earn both the big data and advanced analytics certifications are also eligible for SAS Data Scientist certification. This certification course is designed for professionals who want to manipulate and gain insights from big data using a variety of SAS and open source tools, make business recommendations with complex machine learning models, and deploy models at scale using the flexible, robust SAS environment.
Big Data Certification Courses from Simplilearn
Despite the variety among them, all the big data certification courses described above have one trait in common: they are focused primarily on the exam, not the education and hands-on training that prepares you for the exam. Any knowledge they do offer is of a limited, general sort, requiring you to piece together your learning. For that reason, pursuing a certification course through a big data vendor might not be the right choice for you and your career. Also, unless you already know you need to specialize in a particular vendor such as SAS, you probably need a more general and all-encompassing education. 
If you'd like a more clear-cut, vendor-agnostic path to your big data certification courses and career move, consider Simplilearn's many choices for big data certification. Simplilearn offers a wide range of big data certification courses, from the specific to the general, as well as a thorough, practical education that prepares you for your certification exam. Here's a sample of Simplilearn's Big Data certification courses. 
With this certification course, you can master the concepts of the Hadoop framework and prepare for Cloudera's CCA175 Big data certification. With the online Hadoop training, you can learn how the components of the Hadoop ecosystem, such as Hadoop 2.7, Yarn, MapReduce, HDFS, Pig, Impala, HBase, Flume and Apache Spark fit with the Big Data processing lifecycle. Hands-on learning happens when you implement real-life projects in banking, telecommunication, social media, insurance, and ecommerce on CloudLab. The certification exam is offered when you complete the course, and a practice exam is available. 
This certification course trains professionals with the methodologies necessary to excel in big data analytics. With this Hadoop Admin training, you can learn to work with the adaptable, versatile frameworks based on the Apache Hadoop ecosystem, including Hadoop installation and configuration; cluster management with Sqoop, Flume, Pig, Hive, Impala and Cloudera; and big data implementations that have exceptional security, speed and scale. The certification exam is offered when you complete the course, and a practice exam is available.
Earning Multiple Big Data Certifications with a Master's Program
With Simplilearn, you can also choose to earn multiple certifications in the Big Data Engineer Master's program. You earn seven different Big Data certifications with this course of study: 
Big Data for Data Engineering
Big Data Hadoop and Spark Developer
Apache Spark and Scala
MongoDB Developer and Administrator
Big Data and Hadoop Administrator
PySpark Training Course
Apache Cassandra
The Big Data and Data Science Master's program also certifies you in multiple areas as you earn a certification for each of these five courses:
Data science with R programming
Big Data Hadoop and Spark Developer
Tableau Desktop 10 Qualified Associate Training
Data Science with Python
Machine Learning
If you want a certification that covers a broad range of skill sets and positions you for success as a specialist in either an architect or engineer position, these master's programs are your best choice. If you prefer a narrower focus, you can see by Simplilearn's wide range of big data certification courses that you can find one to best fit your needs, and then earn additional certifications in the future as needed.
With the Post Graduate Program in Data Engineering, master the distributed processing using the Hadoop framework and large scale data processing using Spark.
Make Your Big Move into Big Data with a Certification Course
Big data will remain big news in the tech industry for the foreseeable future, and the types and quantity of jobs will only increase in the coming years. Escalating amounts of data will be generated, creating an even greater need for data professionals. If you're considering a career in big data, or you're already there but want to move up in your career, consider certification. With so many vendor-specific certifications available, plus the broad range of big data certification courses that Simplilearn offers, you are sure to find the best certifications that best fit your situation. 
Check out these Simplilearn Coupon codes and get the best deals for the courses you like!