With the increase in data generation, the term "data analyst" has found its prominence today. However, to become a data analyst, there are a set of required data analyst skills and a few steps that have to be followed. In this article on how to become a data analyst, you will get an in-depth understanding of what you must do to become a data analyst, unearth the skills required to bag this position and you'll get a step closer to your dream of becoming a data analyst.
What is Data Analytics?
From a bird's eye view, the term "analyze" can mean scrutinizing something to derive useful information from it. Hence, data analytics can be defined as the process in which meaningful insights are drawn from raw data by scrutinizing it. Such insights can be your business information, product innovations, market trends, etc.
Data analytics can be compared to how you make a jigsaw puzzle. Your first step is to gather all the puzzle pieces and then fit them correctly to bring out the final picture. Similarly, in data analytics, you have to analyze data collected from several sources, clean it, and then transform it into information that humans can interpret. 
The collected data can be structured, semi-structured, or unstructured in nature. The final result can be visually represented as graphs and charts which provide precise results of the analysis. Several tools and frameworks are used in the analysis process. 
There is a high requirement for professionals who can help organizations convert raw data into meaningful information, which in turn can help the growth of the business. There are several job roles in the field of data analytics, and among the job pool, becoming a data analyst offers the most amazing career opportunities. So what's next: understanding how to become a data analyst. And here's how!   
Who is a Data Analyst? 
A data analyst collects, processes, and performs analysis of large datasets. Every business, be it small or big, generates, and collects data. This data can be in the form of customer feedback, accounts, logistics, marketing research, and so on. 
A data analyst is a professional who takes this data and figures out numerous measures, such as how to improve customer experience, price new materials, and how to reduce transportation costs, to name a few. Data Analysts deal with data handling, data modeling, and reporting. 
And once you know who is a data analyst, it's paramount to know the roles and responsibilities of a data analyst.
Responsibilities of a Data Analyst
The data analyst designation comes with a bunch of roles and responsibilities. And the first step to becoming a data analyst in understanding the responsibilities of one! Some of the common and expected responsibilities of a data analyst are:
1. Understanding the Goal
First and foremost, a data analyst must identify the organization's goal. They must assess the available resources, comprehend the business problem, and collect the right data. 
2. Querying
Data analysts write complex SQL queries and scripts to gather, store, manipulate, and retrieve information from relational databases such as MS SQL Server, Oracle DB, and MySQL.
3. Data Mining
Data is mined from a plethora of sources and organized to obtain new details from it. By doing so, data models are built to increase the efficiency of the system.
4. Data Cleansing
Cleaning and data wrangling is the vital duties of a data analyst. The data gathered initially will often be messy and have missing values. Hence, it's crucial to clean the collected data to make it ready for the analysis purpose.
5. Data Examining
Data analysts use analytical and statistical tools, including programming languages, for carrying out a logical examination of data.
6. Interpreting Data Trends
Data analysts use various packages and libraries to spot trends and patterns from complex datasets, thereby discovering unseen business insights.
7. Preparing Summary Reports
Data analysts prepare summary reports with the help of data visualization tools. These reports guide the leadership team to make timely decisions. 
8. Collaborating with Other Teams
Data analysts interact with the management team, development team, and data scientists to ensure proper implementation of business requirements and figure out process improvement opportunities. 
And now that you're well aware of the roles and responsibilities of a data analyst, you are ready to unlock the secret - how to become a data analyst.
[Related reading: Data Analyst vs. Data Scientist: What's the Difference?]
Data Analyst Skills
To fulfill the responsibilities (mentioned above) a data analyst must possess a vast and rich skillset. From domain expertise to various tools, here's all you need to become a data analyst.
1. Degree and Domain Expertise
You must hold a degree in any relevant field, and should have domain knowledge in the area you are working in. If you are from a different background but wish to become a data analyst, it is possible if you have the required skill set. 

2. Knowledge of Programming
You should have hands-on experience with programming languages such as Python, R, and JavaScript. Writing programs will help you solve complex problems.

3. Knowledge of Data Analysis Tools
You should be experienced in working with databases and data analysis tools. You should be proficient in writing SQL queries and procedures, know Microsoft Excel, Matlab, and IBM SPSS to analyze trends and plan to drive accurate insights.

4. Understanding of Statistics and Machine Learning Algorithms
You must know concepts like probability distributions, hypothesis testing, regression analysis, and various classification and clustering techniques.

5. Knowledge of Data Visualization Tools
A data analyst must be able to create different business reports using several data visualization tools. You should know to use tools like Tableau, QlikView, and Power BI. In addition to that, you must have good communication and presentation skills too. This will help you convey your ideas to stakeholders and clients. 

Once you possess the skills mentioned above, you are a good fit to become a data analyst. Let's now move onto the next section of this article. 
Data Analyst Salary
How to become a data analyst is the real question, however, there's one motivation that will surely push you forward to becoming one - and that salaries potential!
According to Glassdoor, a data analyst in the United States can earn a minimum salary of $43K to a maximum of $95K per year.


Fig: Data Analyst Salary in the U.S
In India, a data analyst can earn an average salary of 500K per annum.


Fig: Data Analyst Salary in India
The average salary of a data analyst in Australia is around A$83K per annum.

Fig: Data Analyst Salary in Australia
In the United Kingdom, a data analyst earns an average salary of £30K per annum. 


Fig: Data Analyst Salary in the U.K
Data analysts have a lot of scope in today's times, as companies are on the lookout for professionals who can efficiently and effectively handle their data. 
The companies hiring for the position of data analysts are Amazon, Microsoft, Capital One, Walmart, PayPal, Google, Facebook, Twitter, Bloomberg, and Apple, to name a few.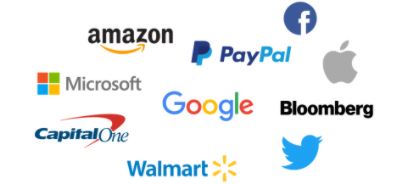 Fig: Companies hiring Data Analysts
Are you overwhelmed with all the information and cannot figure where and how to start your learning journey? We have your back. Here's how Simplilearn can help you learn Data Analytics and make you a seasoned Data Analyst.
Learn over a dozen of data analytics tools and skills with PG Program in Data Analytics and gain access to masterclasses by Purdue faculty and IBM experts. Enroll and add a star to your data analytics resume now!
How Can Simplilearn Help You?
If you're looking to become a data analyst, then the Data Analytics Courses, in collaboration with IBM is a great choice. The course will cover Introduction to Data Analytics, Business Analytics with Excel, Tableau training, and Power BI. You will also learn Programming Basics and Data Analytics with Python, R programming, and finally, you will get to work on a Capstone project.
This program will help you become a data analyst pro. And now you know the best way to become a data analyst seamlessly. The tools covered in this program are Excel, NumPy, Pandas, SciPy, IBM Watson, Power BI, Tableau, Python, and R. 
Now that you know what data analytics is, who a data analyst is, the responsibilities of a data analyst, and how to become a data analyst, you're all set to start your learning journey and prepare for a data analyst interview. So what are you waiting for? Your dream job role is a click away. Start learning now!
In case you have any questions on this article 'How To become a Data Analyst'? mention them in the comment section below Our experts will get back to you as soon!