Digital Marketing gives marketers the ability to take advantage of the internet and digital technologies like desktops, mobile phones, and other digital media to advertise their products and services to audiences across the world. Considering how digital marketing will never be enough, digital marketers, a career within the domain, is considered a highly lucrative one. In this article, we'll cover some important digital marketing interview questions that'll help you take the next step in your career. 
First, in this digital marketing interview questions article, let's start with SEO. 
Digital Marketing Interview Questions and Answers
Digital Marketing Interview Questions for SEO
1. Differentiate between Dofollow and Nofollow.
Dofollow: These links allow search engine crawlers to follow a link to give it a boost from search engine result pages and to pass on the link juice (reputation passed on to another website) to the destination site.
Eg: <ahref="http://www.XYZ.com/">XYZ</a>
Nofollow: These links don't allow search engine crawlers to follow the link. The also doesn't pass on any link juice to the destination domain. 
Eg: <ahref="http://www.XYZ.com/" rel="nofollow">XYZ</a>
2. What is a 301 redirect? How different is it from a 302 Redirect?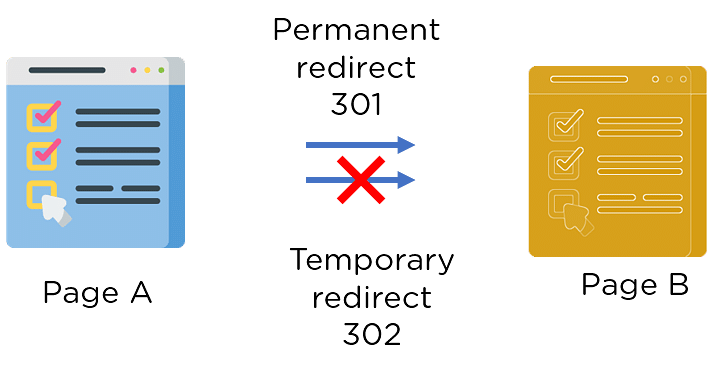 The 301 redirect tells the user and search engine bots that the original web page has permanently moved to another location. 302, on the other hand, only serves as a temporary redirect and does not pass on the link juice to the new location. 
3. Why are backlinks important in SEO?


Backlinks are external links to your website that can help with: 
Improved credibility for your website
Increased domain authority
Gaining organic search ranking
Increased referral traffic
4. What are the best practices to rank your YouTube videos?
Create content that's informative and engaging 
Optimize your videos. Some ways to do this are: 

The title needs to have a high search volume and low difficulty
The description needs to be relevant to the title you've chosen
Accurate and relevant video tags need to be used
Your title tag must be under 100 characters
Use a captivating thumbnail and relevant hashtag
Promote your content on other social media platforms
5. What is Mobile-First Indexing?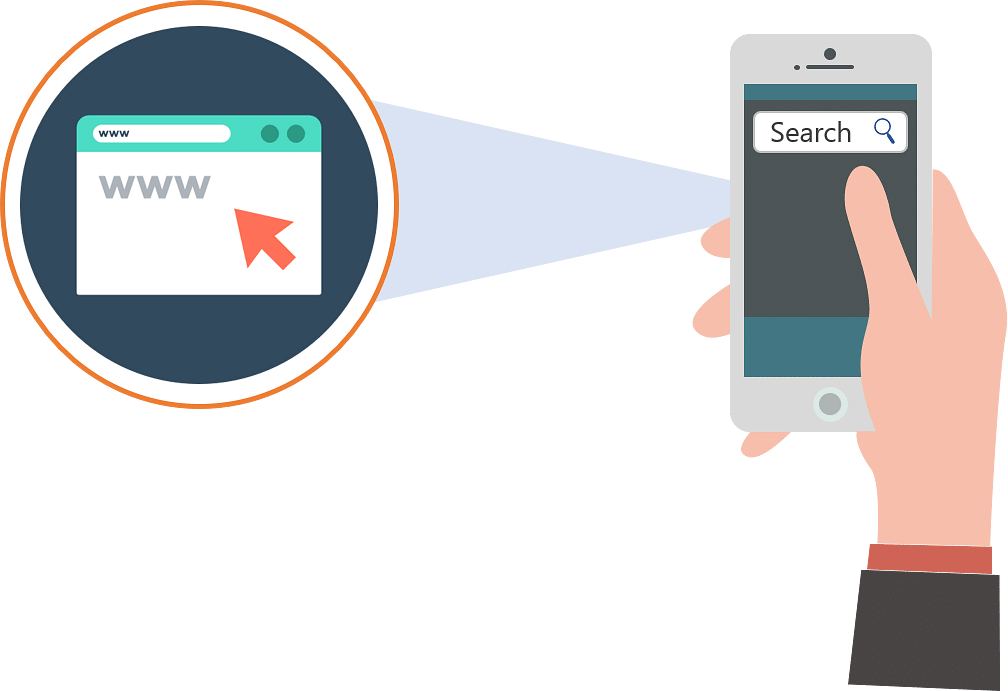 Google uses content that's mobile-friendly for indexing and ranking websites. If your website has a responsive design, Google will rank it higher up on search engine results. It bases this ranking on how well your website performs on mobile devices.
6. List the most popular local SEO ranking factors.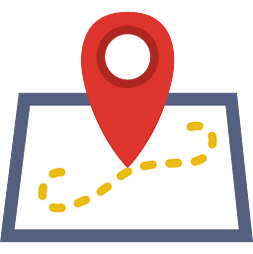 Creating a webpage for each product and service
Opting for a business listing on the Google My Business webpage
Updating NAP citations on your website and maintaining consistency
Embedding a google map
Optimizing your meta tags and content
Adding your business to local libraries
Opting for reviews and ratings
7. How to avoid the content penalty for duplicates?
Some of the ways to avoid this are: 
To use a 301 redirect to the original URL
To use a rel=canonical attribute to the original content. This tells the search engine that a specific URL represents the original webpage
To opt for a preferred domain in the Google Search Console. This can redirect spiders to crawl web pages in different ways
8. What are the ways in which you can Increase Web page speed?


Using simple website design
By optimizing images
Improving server response times
Reducing redirects
Enabling browser caching
Opting for a Content Delivery Network (CDN)
Check out this article to know how web page speed affects SERP.
9. When should Short Tail and Long Tail keywords be targeted?
Short tail keywords work best when the objective is to drive many visitors to your website. On the other hand, long-tail keywords are usually used for targeted pages like product pages and articles. 
10. What are some important elements to focus on while developing a website?
Site architecture and navigation: Good site architecture is important for bots to access and index the content easily
Responsive design: This makes your website user and mobile-friendly. It will also increase the amount of time a user spends on your site, by extension also improving your site's ranking
Create sitemap: It helps search engine bots understand the structure of your website
Robot.txt: This instructs search engine crawlers to understand which pages don't need to be indexed. It is added to the website's root directory
Next up in this digital marketing interview questions article, let's cover questions related to Search Engine Marketing. 
Digital Marketing Interview Questions for SEM/PPC
11. What is Ad Scheduling?
Ad scheduling enables marketers to set up specific hours or days during which we show advertisements to an audience. It can also make bid adjustments for a specific day or time. 
Some of the advantages of ad scheduling are: 
It ensures that the ads that are not running in those hours during which they performed poorly previously
Ensuring customers are served when you have limited client service hours
Making sure customer demand and supply is addressed
12. What are the different ad formats available on Google Ads?
Text ads: These ads only have the text content and are found on Google's SERP 
Responsive display ads: These ads adjust their size and format depending on the space available. They can be text or image ads
Image ads: These ads use static or interactive images. They can also have these formats: .gif, .jpeg, flash, etc.
App promotion ads: These ads are used to drive app downloads
Video ads: These ads can be run stand-alone or inserted into other video content that's streaming
Product shopping ads: These ads show product details like title, price, and store name
Showcase shopping ads: These ads have an image and a description that expands on being clicked, providing product and store information
13. What is RLSA, and how does it work?
RLSA or Remarketing Lists for Search Ads enables you to customize your search ad campaigns for people who have already visited your website. Bids and ads can be tailored to cater to these visitors when they're on Google and its other search partner sites. 
This lets you optimize your existing keywords for visitors and to bid on keywords that you rarely bid on.
14. What types of audiences can be used in GDN?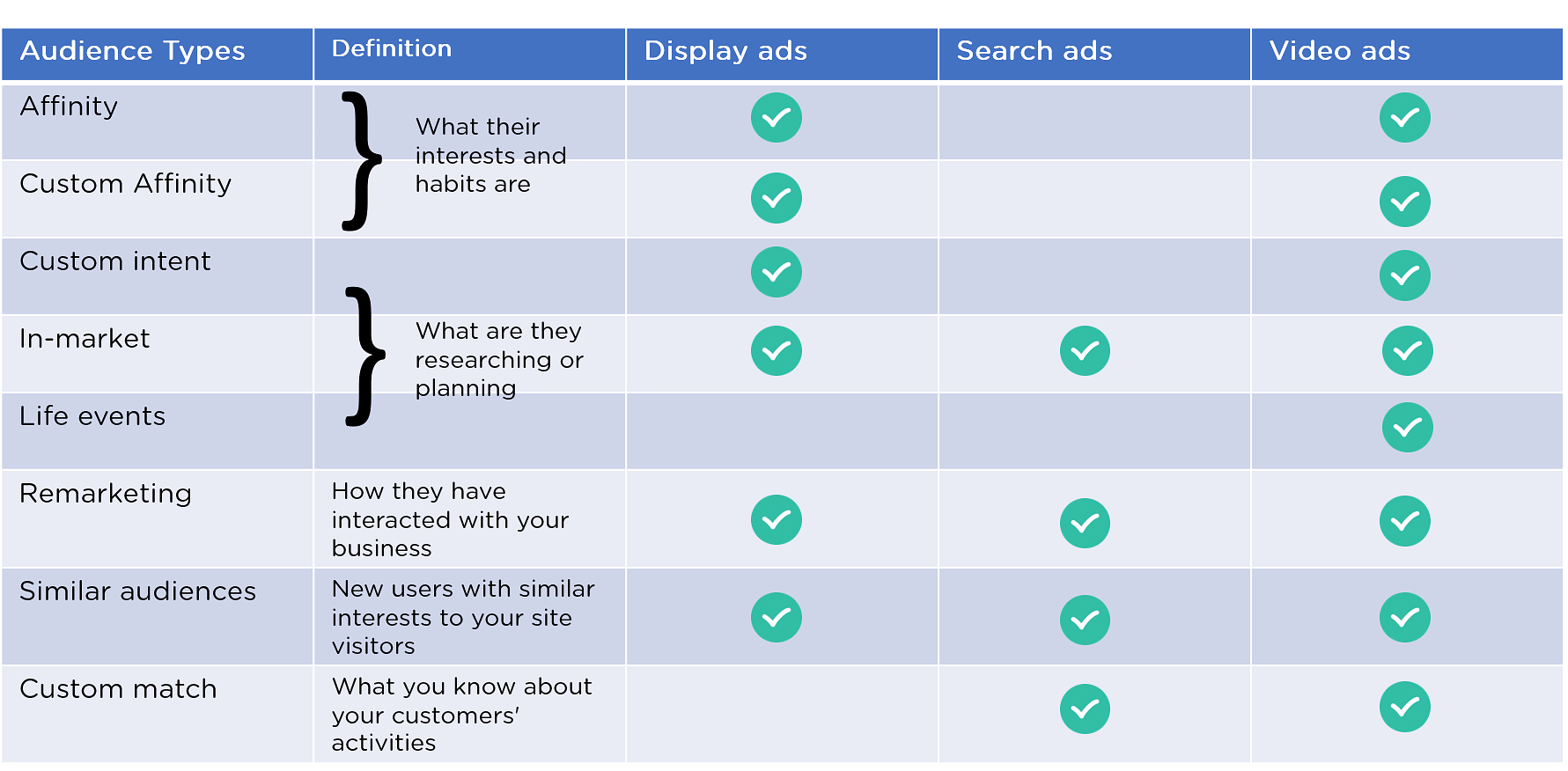 15. What are the types of Keyword Matching available in Google Ads?
These are parameters that can be set on your keywords to control the kinds of searches that can trigger your advertisements.
Broad match: These ads appear when a user searches for any word in your key phrase
Phrase match: It only shows these ads when the user searches for your exact keyword phrase, in its precise orders. Additional words at the beginning or the end are acceptable.
Exact match: It shows these ads only when users search the exact keyword phrase 
16. What are some of the reasons as to why your ads could have been rejected?
The only reason they could disapprove of an ad is that it violated Google's advertising policies. Some of the policies are: 
Prohibited content: Content that cannot be advertised on the Google Network
Restricted content: Content you can advertise, with limitations
Prohibited practices: Things you can't do, if you want to advertise with Google
Editorial and Technical: Quality standards for your ads, websites, and ads
17. What are the different kinds of bidding available in Google Ads?
CPC: CPC, or Cost-Per-Click, is a bidding method that enables you to set up a maximum price on the cost of someone clicking on your ad. You only have to pay when a viewer clicks on your advertisement
CPV: CPV or Cost-Per-View, is a method that defaults to set the price you will pay for your video ads. You only have to pay when a person watches your ad
CPM: CPM or Cost-Per-Impression, is the amount of money you pay each time your ad is displayed in the Google Display Network or Google Search Network. You pay for the impressions generated by your ad
18. What are some automatic bidding strategies?
Automated bidding enables google to automatically set a bid amount based on the likelihood of your ad getting a click or conversion. Some of the strategies you can pick are: 
Increased site visits: Maximize clicks: This strategy automatically sets your bids to help to get as many clicks as possible within your budget
Increase visibility: Target impression share: This strategy sets your bids with the goal of showing your ad on the top of the page or anywhere in the SERP
Get more conversions: Target CPA: This strategy sets Search or Display bids to get as many conversions as possible
Meet target return on ad spend: Target ROAS: This strategy automatically sets your bids to help get as much conversion value at the target return on ad spend you spend
Get more conversions while working under your budget: Maximize Conversions: This strategy sets bids to help you get the most conversions for your campaign while spending your budget
19. What is the quality score in Google Ads?
The quality score gives users an understanding of the quality of their ads. The score ranges from 1 to 10 for each keyword, shows your ad's quality, and the landing pages triggered by them. It ranks these ads based on expected CTR, ad relevance, and landing page experience. A high-quality score shows that Google considers your ad and your landing page useful and relevant to people searching for that particular keyword. 
20. What are the hallmarks of a good PPC landing page?
A powerful and attractive headline
Having an effective and persuasive copy
Providing engaging content like images, videos, gifs, etc.
Enough white space to draw the user's attention to specific elements in the page
Adding trust indicators like statistical evidence, testimonials, etc.
Having a well-designed lead capture form
Having a strong call to action
Now, moving on in this digital marketing interview questions article, let's talk about questions about Email Marketing. 
Digital Marketing Interview Questions for Email Marketing
21. What are the key differences between hard and soft bounce emails?
Soft Bounce: This shows that the email had reached the recipient's email server but bounced back for some reason. The reason can be the following: 
Being blocked by the recipient
The recipient's inbox is full
The recipient's server is down
Hard Bounce: A hard bounce happens when the email has been permanently blocked. Some reasons can be: 
The recipient's email address is invalid
Your reply-to-address is blacklisted
22. What would you do to improve the Click-through-rate of your email?
Create an interesting subject line
Using the preview text effectively
Making your emails mobile-friendly
Creating engaging email content
Segmenting and personalizing your emails
Making your emails visually appealing and including relevant images
Placing the CTA where it's easily visible to visitors
A/B Testing your emails
23. How to inform your customers about company news and establish a relationship with them?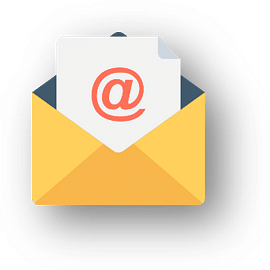 One of the best ways to do this is with newsletters. Some of the best ways to create a newsletter email are: 
Creating a newsletter with 90% educational content and 10% promotional content
Creating an interesting subject line
Using the right email template
Using compelling images
Adding a clear CTA
Including your contact information in the newsletter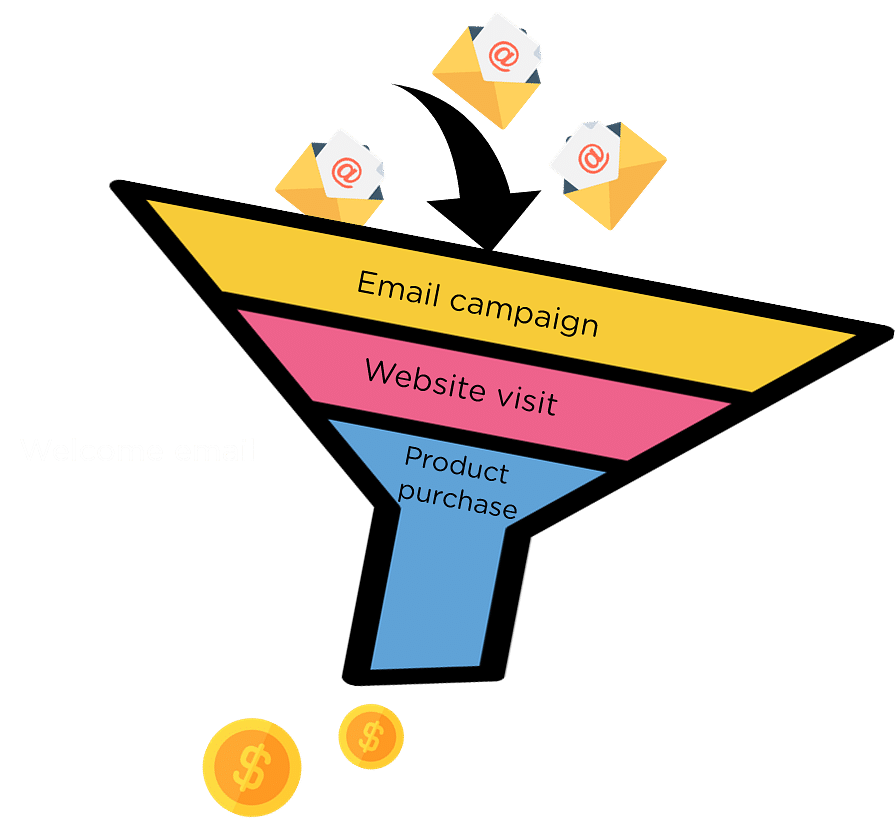 24. Define the following metrics - Open Rate, Click-through Rate, Response Rate, and Forward Rate. 
Open Rate: It is the percentage of the total number of recipients who opened an email campaign. Open rate = Emails opened/Emails sent - Emails bounced
CTR: It is the percentage of recipients that have clicked on your CTA. 
CTR = Number of click-throughs/Number of delivered emails
Response Rate: The percentage of total recipients who clicked on your email campaign link and completed an action. 
Response rate = No. of actions taken/No. of emails delivered
Forward Rate: This refers to the rate at which your subscribers share your emails with others. 
Forward Rate = No. of clicks on a share/No. of total delivered emails * 100
25. How to recapture inactive customers?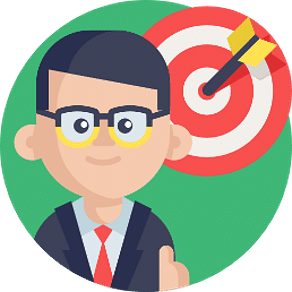 Re-engaging subscribers with gamification
Opting for interesting subject lines
Running polls or competitions to re-engage with users
Personalizing your emails
Providing an attractive email design
Following a consistent schedule
Asking for customer feedback
Have you got any doubts about this article about digital marketing interview questions? Leave a comment below!
26. What are different ways to segment buyer personas?
Geographic segmentation: With this, you can target your audience based on your geographic details like city, state, country, and continent
Demographic segmentation: We can segment the audience based on age, education, income, gender, occupation, nationality, and much more
Behavioral segmentation: It segments the audience based on their behavior and decision-making patterns such as purchase, online activity, search history, and much more
27. How would you drive repeat customers through email marketing for this scenario?
Driving engagement for an audience based on: 
Age: 20-30
Gender: Female
Product: Footwear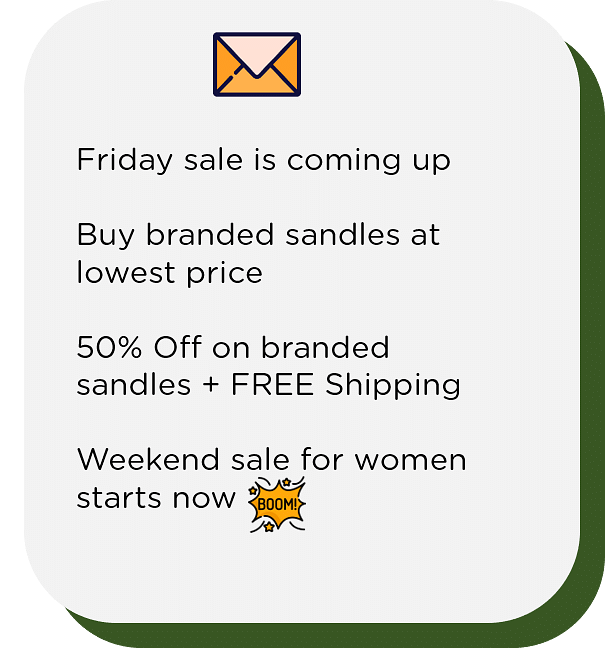 28. What is A/B Testing and give some examples of A/B Testing?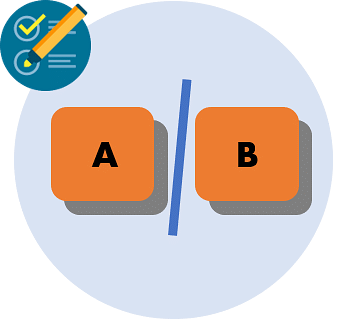 A/B testing is a method to analyze the two email campaigns to determine which are more effective in terms of high open rates and click rates.
Some of the variables that can be tested are:
Subject line (Example: "50% off on clothes" vs. "Discounts on clothes")
Email design (such as font, font color, email content size, etc.)
Personalization (Example: "Mr. Park" vs. "Park")
Preview text
Images
CTA (For example: "Shop Now!" vs. "Buy Now")
Exclusive offer (Example: "Save 10%" vs. "Get free shipping")
29. How to prevent an email from getting into spam?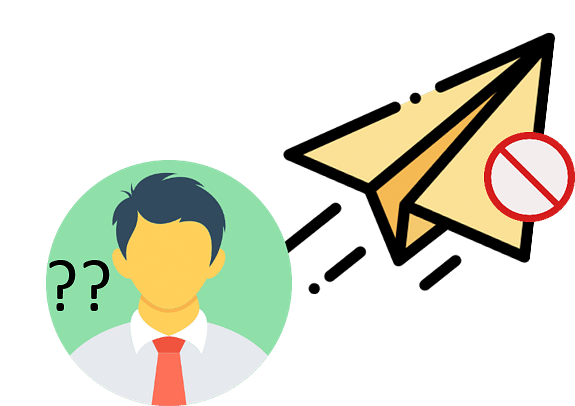 Improve your open rate by creating compelling subject lines and segmenting your audience
Always include a "from" name
Checking if you've added an "Unsubscribe" link
Optimizing emails for different devices
Optimizing your images for email
Preferring more text and fewer images
Avoiding grammatical errors
30. What are the best practices for email subject lines?
Including a number in your subject line
Including an emoji in your subject line
Personalizing subject lines for better open rates
Opting for title case subject lines
Watching the length of your subject line 
Developing a sense of urgency
Avoiding grammatical mistakes
Next up in this digital marketing interview questions article, let's cover questions related to Social Media Marketing.
Are you a professional who is aspiring to be a Digital Marketing Specialist? Check out the Digital Marketing Certification Course now.
Digital Marketing Interview Questions for Social Media Marketing
31. How do you respond to negative comments?
Be quick to acknowledge it: Acknowledge the comments and start constructive engagement to convert the negative experience to a positive one
See things from the customer's perspective: Consider reactions from the side of the customer. Try to understand why they feel the way they do and what you can do to fix it
Take it out of the spotlight: Try to solve the problem in an appropriate forum, like emails, phone, or any other available method
Keep track: Stay connected with your customer even after you solve the situation to strengthen your bond further
Ignore the trolls: Ignoring them ensures they don't enjoy the notoriety
32. Give an example of a successful social media campaign.
Spotify mined their search and playlist data of its user base to develop thematic, branded ad experiences on billboards in 18 markets worldwide.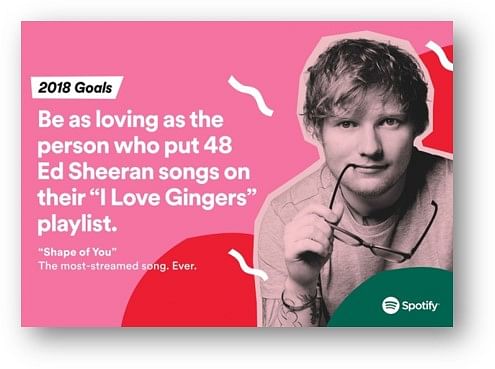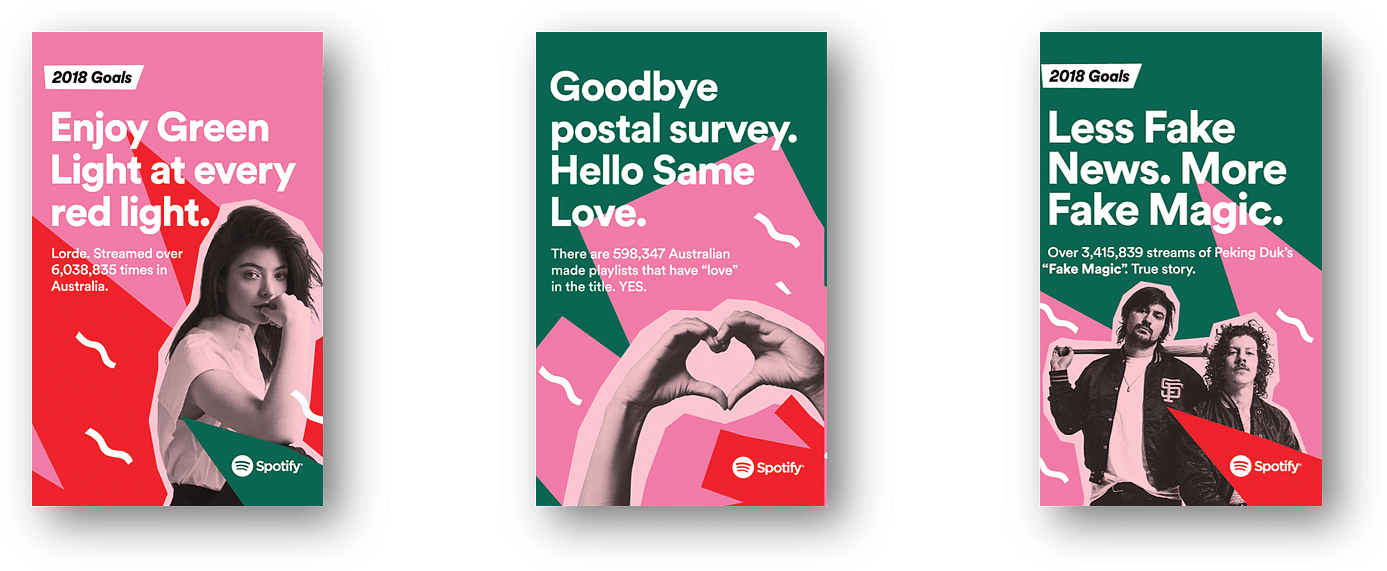 These ads were featured on the side of buildings, subway platforms, and along busy streets for maximum visibility and enabled their fans to upload them to social media. 
Hope, so far it was clear and easy to understand. In case of any doubts, please write your questions in the below comment section of this article digital marketing interview questions.
33. What are the types of Facebook ads?
Single image ads: These are single image advertisements with an optional text on top, a link description that links to your website, and a call to action. The ad images need to be 1200x628 pixels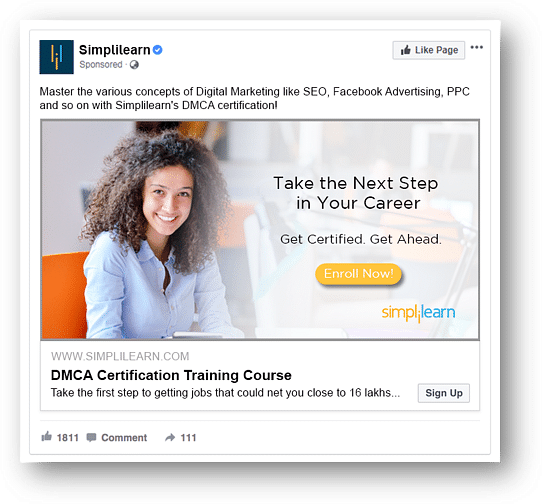 Multi-product ads: These are usually represented in carousel form, allowing your users to view the range of products that you offer along with a call-to-action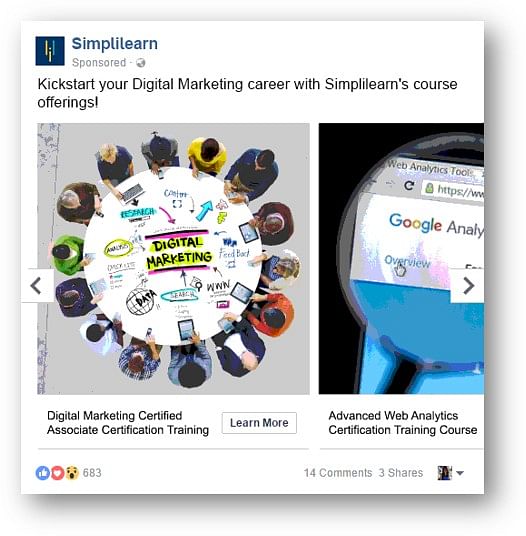 Video ads: Video ads that usually range from a few seconds to 120 minutes are among the most engaging forms of advertisements on Facebook. They receive about 10% to 30% more views than other forms of ads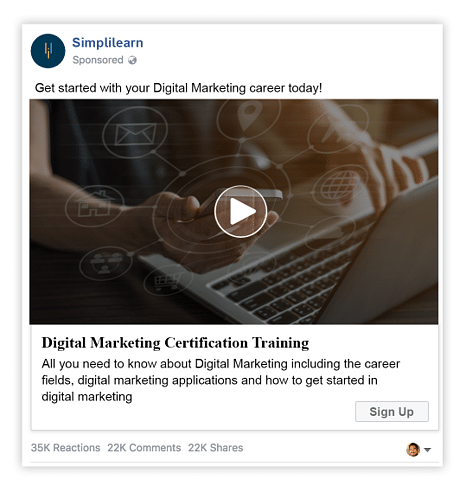 Lead ads: These allow you to obtain user details like their names, their email IDs, or phone numbers without leaving Facebook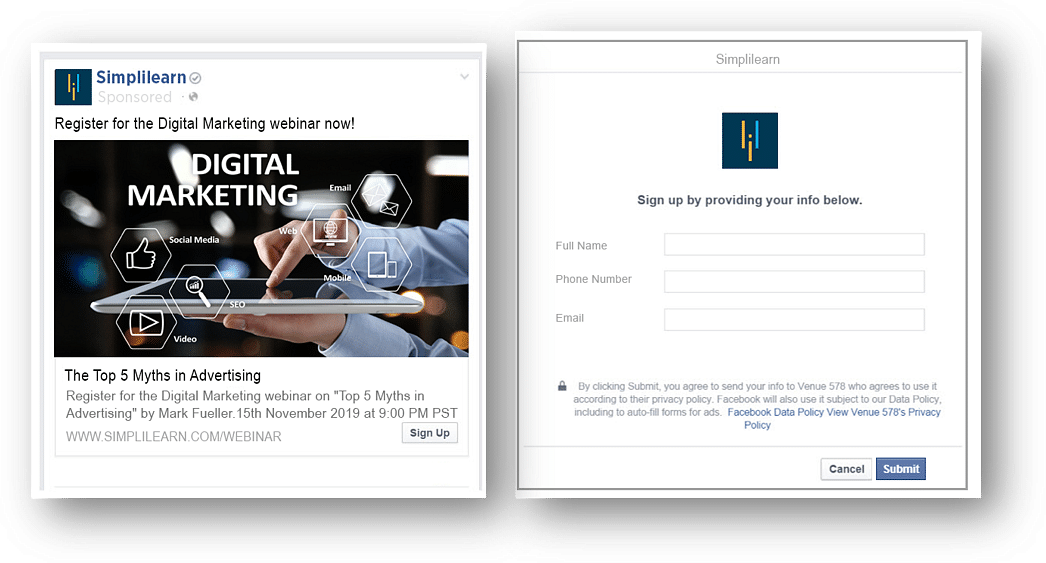 Slideshow ads: Slideshow ads allow you to create interactive advertisements with interesting imagery, image carousels, zooming detail, and tilting views to complete immersive user experiences using a combination of single, multi-image, and video ads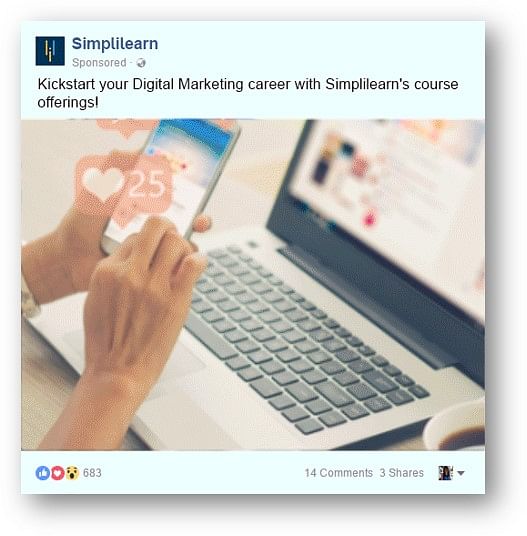 Collection Ads: Collection ads combine video, slideshow, or product images taken from your product catalog. This format works best for users who want to advertise several of their products all at once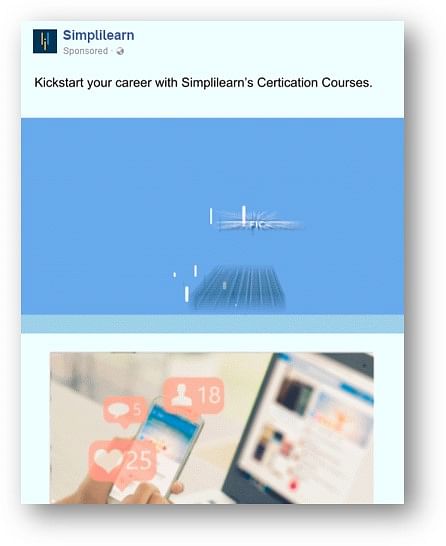 34. How can you use the holiday season for social media marketing?
Changing ad placements to ones that are less commonly used by other advertisers
Setting up clear, simple, and compelling offers for users
Making sure your images have only 20% text
Making sure advertisements emotionally resonate with your audience
Constantly monitoring reports scale successful ad campaigns or to put ones that aren't working on pause
Connecting the holiday with your products/services
If you have any doubts, please write your questions in the below comment section of the article digital marketing interview questions.
Interested to know more about social media marketing strategies? Check out the Advanced Social Media Marketing Certification. Enroll now.
35. How can you make content go viral?
Create short-form content
Visual content like images and video work better
Running giveaways to draw attention and generate brand awareness and engagement
Using trending hashtags and topics on your posts
Asking users to interact 
36. How would you measure the social media marketing success of an organization?
For conversion: Track content downloads, online sales, webinar registrations, lead generation, form submissions, and so forth
For engagement: learn how many people participate in the conversation: how many comments, replies, reposts, or retweets are the posts generating?
For awareness: Check for reach, volume, and exposure to learn how widely your message is spreading
For driving traffic to the website: track clicks, URL shares, and conversions, along with the path people are using to enter various pages on your website 
37. What are some things to focus on when advertising on Twitter?
Emphasizing urgency to make sure users take immediate action
Express discounts in percentages, rather than in currency value
Avoiding hashtags that don't pertain to your brand or product
Keeping your ad copy short and to the point
Making sure your ads are mobile-friendly
38. How can you use social media to promote your event?
Having affiliates, fans and attendees share resources about the event
Remarketing your event to potential attendees
Using photos of attendees in social media updates
Creating a uniform hashtag that can be shared across multiple channels
Mentioning the vent in all social media bios
Creating a highlight reel from prior events
Sharing behind the scenes images and videos
Sharing pictures of guest speakers along with their quotes
39. How can you perform A/B testing on your ads?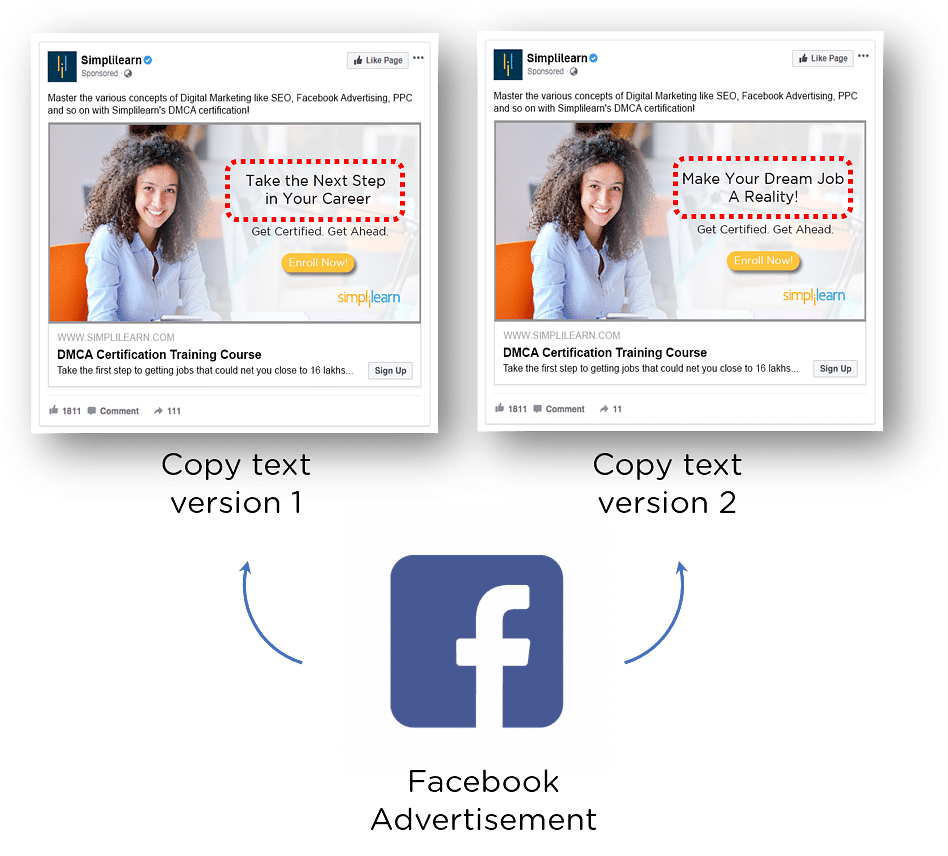 Do continuous A/B Testing to figure out what works and what doesn't in your ad. You can change around the color of elements, images, text, call to action, element positions, and the audience you're targeting. Testing can be done initially on broader elements and then eventually on smaller, finer details like statements in your ad copy. It can also be performed on a single parameter. 
40. What are some things to focus on when setting up your Ad creative?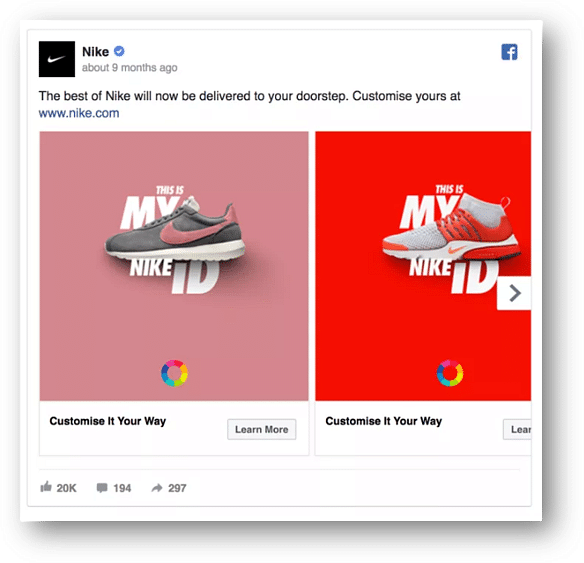 Use an ad creative that's attention-grabbing and is relevant for your business
Use a primary, but a bold color scheme
Don't use clip-art in your ad creative Don't use low-resolution, pixelated images
Use images that are well lit
Decide on the aesthetic you want for your creativity. Clean and minimal or colorful and vibrant? Take the call
To create attention-grabbing ads, show images of people benefiting from your product instead of just the product itself
Make sure your advertisement works for your brand without requiring an explanatory copy
And finally, in this digital marketing interview questions article, let's talk about questions related to Content  Marketing. 
Digital Marketing Interview Questions for Content Marketing
41. What are the essential components of good web content?
Usefulness: Web content should be written in a way that caters to what the users want. This affects user engagement and how well it ranks in the search engine
Engagement: Adding elements like content structure, headlines, images, videos, and infographics to make it more engaging
Call-to-action: The content must be written in a way that can drive a call to action
Credibility: The information in the content must be from a legitimate source
Originality: Ensure your content isn't plagiarized, as this can have a negative impact on the company's reputation
42. What are the types of content you can create?
Content marketing involves stimulating interest in a brand's products/services by creating and sharing online material. 
These include: 


43. What are the advantages of having a content calendar?
Never missing important dates: A content calendar will ensure you don't miss out on how you can elevate your brand and engage with your followers
Stick to a consistent posting schedule: With this, your potential followers are shown how invested you are in the channel and creates a long-lasting relationship with then
Finding an ideal content mixture: Learn to mix around your content like articles, videos, news stories, and more
Saving time: A content calendar helps prepare you for future events
Figure out what works: Planning out your posts puts less strain on you and your team members. It also reduces strain on company resources
Ensure fresh content: A content calendar will ensure that the new content you make isn't replicated
Figure out what works: It makes it easier to measure results and optimize performance
44. What type of content works in each stage of the customer lifecycle?
Awareness: 


Engagement:


Purchase:


Post-purchase:


Advocacy:


45. How do you decide what topic/subject to write on?
Identify your target audience and their needs
Research keywords and associate keywords
Analyze conversations on social media 
Analyze conversations of competitors
Keep track of blogs and articles from subject matter experts, commentators, etc.
Master various aspects of planning and executing content marketing strategies to create impressive content with the Advanced Content Marketing Certification Course.
46. How do you decide the tone of your content?
Brand personality: The characteristics of a brand are the guidelines based on which the content strategy is developed. The tone of the content must align itself to the content strategy 
Audience profile: Determining who the audience is and how the brand wants to be seen by the target audience are important questions that help decide the style and tone of writing
Channel: The content you create must be irrespective of the channel and consistent with brand attributes
47. How do you promote your content once it's live?
Sending an email broadcast: Once new content goes live, sending an email broadcast can encourage users to check it out
Engage with your community: Using social media groups, content promotion networks, and online communities to connect with your audience
Pay to promote: Advertise on platforms like Facebook and Instagram to help your content get higher reach and impression
Reach out on social media: Targeting interested people directly will improve content visibility
Write for others: Attract people from the web to important page on your website by performing guest posting and blogging
48. How can you determine how well your content is doing?
Search engine results
Traffic and repeat traffic
Engagement - Likes, shares, comments, etc.
Call to action - Inquiries, lead, sales, etc. 
49. What are the steps involved in the content marketing process?
Decide what goal you want to achieve with your content marketing campaign
Define buyer personas to determine the audience best suited for your content
Run content audits to determine the best type of content that can be used
Choose an appropriate content management system
Start brainstorming ideas for new content
Settle on a particular type of content you want to create
Publish and manage your content 
50. How do you target the right audience for your content?
Collecting demographics of your target audience based on website visitors, email subscribers, and social media followers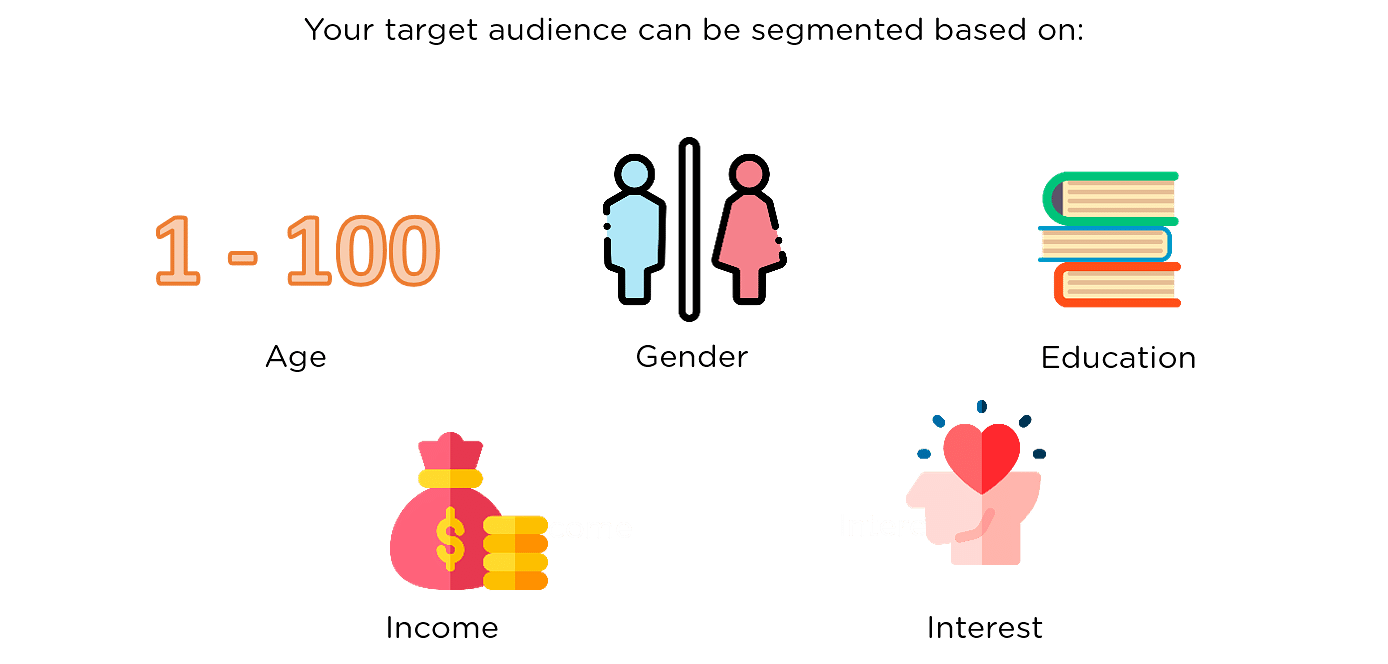 With this, we come to an end of this article on "Digital Marketing Interview Questions". I believe the content was relevant and added value to your knowledge of Digital Marketing. 
What's Next For You?
Now that we've covered some digital marketing interview questions, you can take the next step by taking up Simplilearn's Post Graduate Digital Marketing Program and making a splash in Digital Marketing. With this course, you can learn about popular tools such as Crazy Egg, Feng-GUI, SEMrush, Buffer, and MailChimp. You can also prepare yourself for OCMA, Google Ads, Facebook, HootSuite, and HubSpot exams. 
Do you have any questions for us? Please mention them in the comment section of this digital marketing interview questions article, and we'll have our experts answer it for you right away.