Digital marketing is a lucrative and cost-effective form of marketing. Thanks to a majority of the world's audience having access to the internet, digital marketing enables marketers to engage with their target audiences. It helps users with personalized experiences to target them based on their preferences and build awareness and reputation of the brand. 
In this article on the 'top 10 digital marketing skills in 2020', we'll be looking at some statistics, some critical areas of focus when it comes to digital marketing. We will also explore the certifications needed for the same.
We'll be starting the list from number 10.
10. Mobile Marketing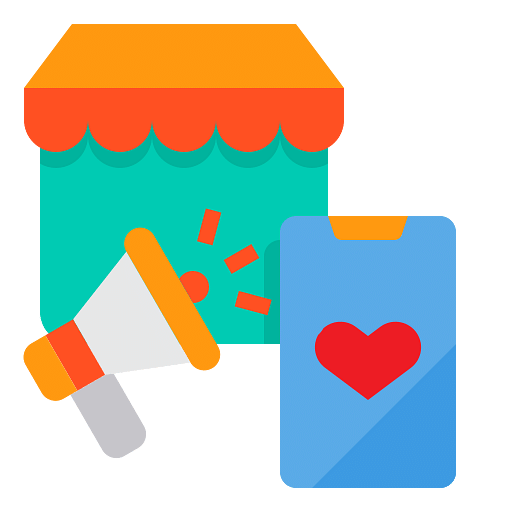 First off, let's have a look at some statistics. 
"Mobile is responsible for an average of more than 40% of revenue in leading B2B organizations" - BCG
"Marketers and advertisers put 51% of their budget into mobile ads" - Impact BNG
"Mobile devices are used for over 40% of online transactions" - Think With Google
Now that we know how important it is to focus on mobile marketing, let's take a look at exactly what it is. 
Mobile marketing is a form of digital marketing that involves advertising products/services through channels like smartphones, tablets, and other mobile devices via websites, SMS, social media, in-app notifications, etc. 
Some of the critical areas to be focused on for successful mobile marketing are: 
1. Focus on the Customer and Personalized Marketing
You need to give users a personalized experience and personalized ads based on their location and purchase history. With this, the users feel like they're directly interacting with the brand; and hence their loyalty to the brand also dramatically increases. 
2. Identifying Trends With Data
With the help of data, different trends can be easily identified. With this, customer profiles can be created, along with predictive and behavioral analysis that can help with understanding users, and how to grab their attention better. 
3. Testing
Testing helps you understand what works and what doesn't in your campaigns. It gives you insights and learnings that you can use to ensure the success of future marketing campaigns.
4. Mobile Analytics
By focusing on metrics like engagement ratio, cost per install, average revenue per user, and so on, you get a clear understanding of what's going well and what isn't. It helps provide insights that would drive future campaigns and experiments. 
Some of the popular certifications you can take up are: 


Now, moving on to our next top digital marketing skill - Customer Relationship Management.
9. Customer Relationship Management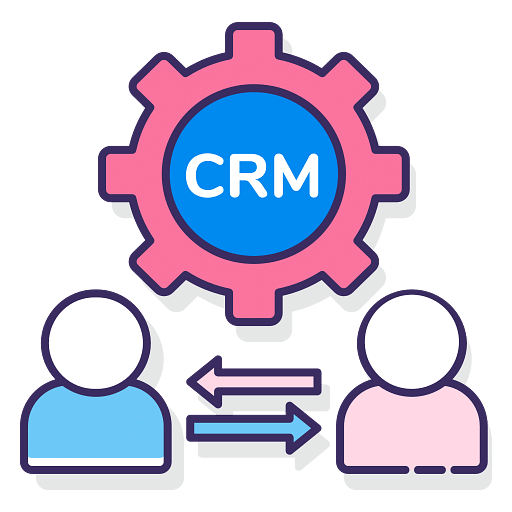 "Businesses that leverage CRM software, see sales increase by 29%, sales productivity increase by 34%, and sales forecast accuracy increase by 42%" - Salesforce
"CRM marketing will be worth $73 billion in 2020" - Impact BND
"Towards the end of 2019, 86% of customers are willing to pay 25% more for better customer experience" - Small Biz Genius
Now, let's have a detailed look at CRM. 
CRM (Customer Relationship Management) refers to a collection of strategies, tools, and technologies through which your relationship and interaction with potential or existing customers can be managed. It also enables you to develop new customer relationships or retain them. It also helps with sales, marketing, and service management. It may also store data like purchase history, personal information, and so on. 
Some of the key areas to be focused on customer relationship management are: 
1. Data Analytics
Thanks to data analyzed from different metrics, you can perform optimizations that can be incorporated into upcoming campaigns. Although your requirements may vary, some of the most popular metrics you can focus on are customer churn, NPS(Net Promoter Score), customer retention rate, customer churn, first contact resolution rate, etc. 
2. To Understand How Different Tools Work
When it comes to CRMs, there's a huge number of options available. From Salesforce, Hubspot CRM, Zoho CRM to Microsoft Dynamics, there is plenty of choices. It's essential to be experienced in at least some popular CRMs considering how each of them has its nuances, advantages, and disadvantages.
Let's have a look at some popular certifications.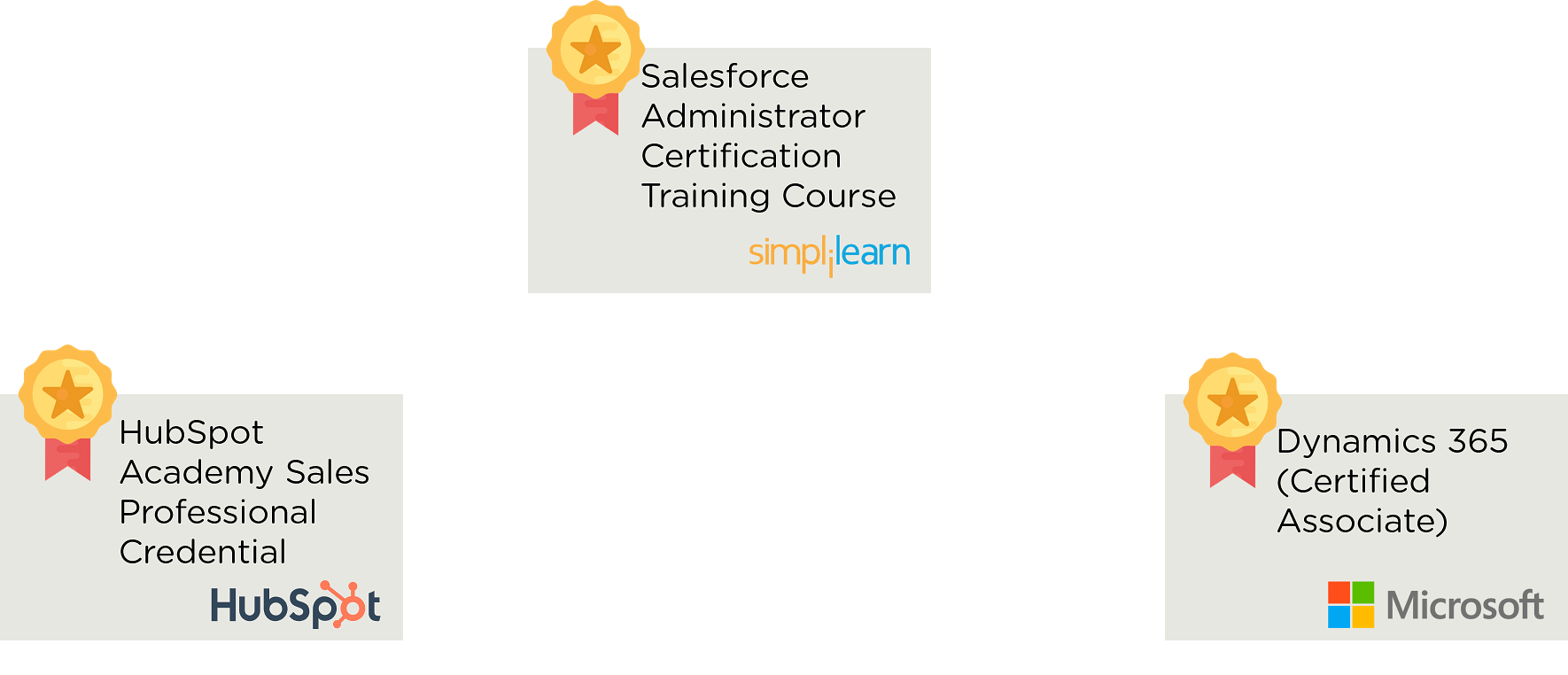 Now, let's have a look at number 8, which is Designing. 
8. Designing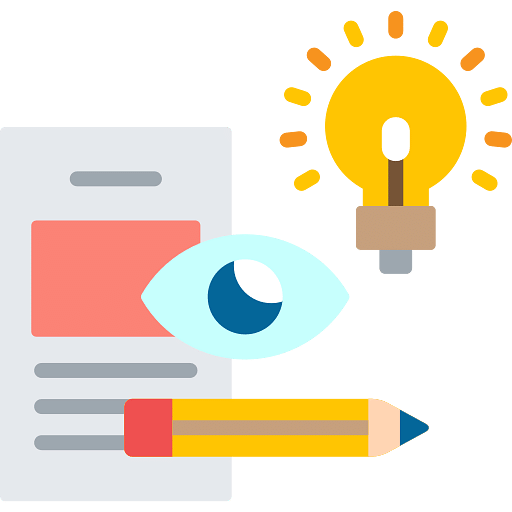 Now, let's have a look at some stats related to designing. 
"70% of companies invest in content marketing, which could include visual marketing strategies" - HubSpot
"32% of marketers say visual images are the most important form of content for their business, with blogging in second (27%)" - Social Media Examiner
Now that we know how vital designing is, let's have a look at what exactly designing is. 
Designing involves the process of advertising products and services in a visually appealing manner. Designing consists of a combination of high-quality creative and copy. A basic understanding of designing concepts can be greatly helpful in scenarios where you can provide insights for the kinds of creatives you can create for an advertisement. 
Some of the key areas to be focused on for proper designing are: 
1. Having a Basic Understanding of Design Philosophies
You need to have a basic understanding of adding attention-grabbing and relevant images, and other design philosophies to create high-quality designs. 
2. Knowing How to Work With Tools Like Adobe Photoshop and AfterEffects
You need to understand the working of tools like Adobe Photoshop and AfterEffects to churn out good quality creatives. Having even a basic understanding of this software would be greatly useful in the long run. 
Here are some relevant certifications.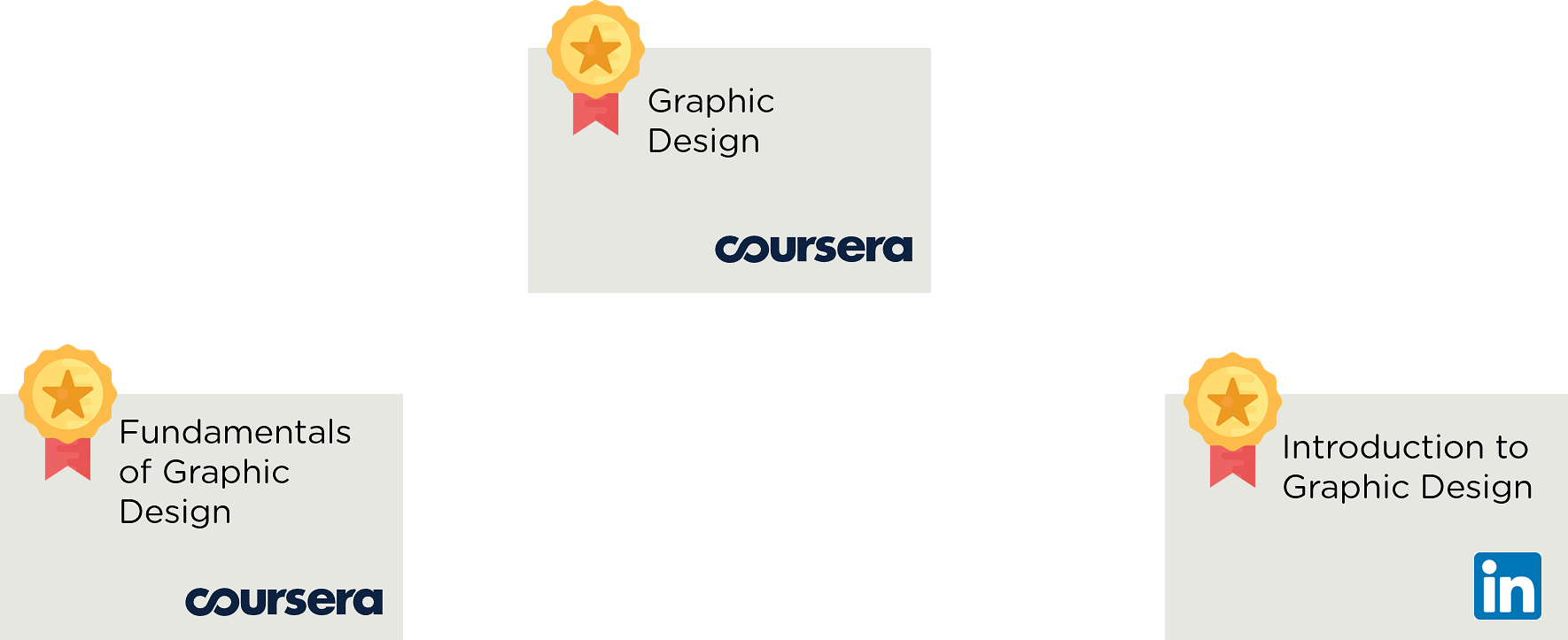 Now, let's have a look at number 7, which is social listening. 
7. Social Listening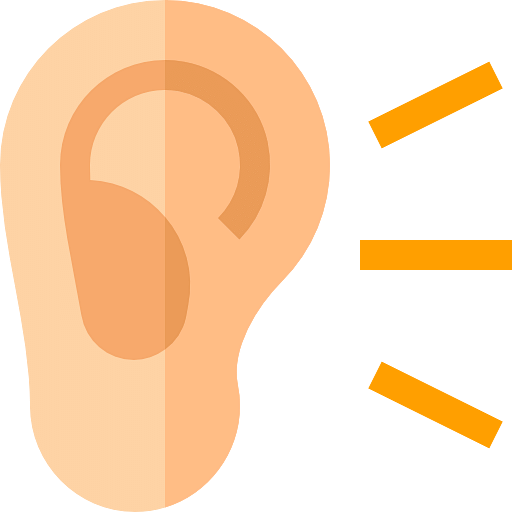 Let's have a look at what exactly social listening is. 
Social listening refers to how a brand can learn about what customers are saying about them and the industry on the internet, by monitoring digital channels. With this, you can track, analyze, and respond to conversations and feedback on the brand's social media channels. This can improve your relationship with your users, increase their brand loyalty, and convert them into potential customers. 
Some of the critical areas for social listening are: 
1. Understanding Different Social Media Platforms
You need to understand how different social media platforms work, how each of these platforms is different from each other, what type of content works best for a particular platform, and so on. 
2. You Need Experience With Popular Tools 
Experience with tools like HubSpot and HootSuite will help you handle issues like PR crises, customer complaints, user-generated content, competitive intelligence, suggestions from users, and much more. 
Next, at number 6, we have copywriting. 
6. Copywriting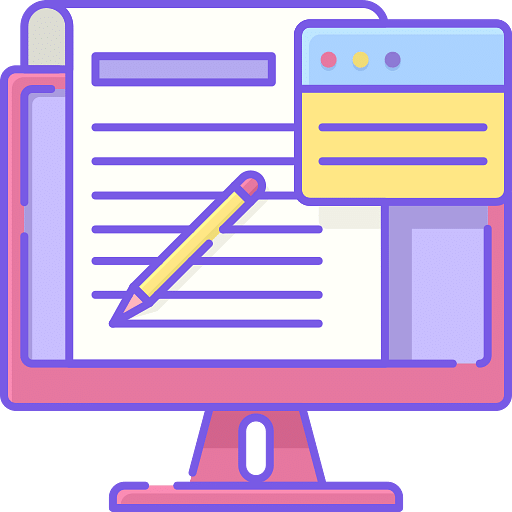 Let's have a look at some stats related to copywriting. 
"A compelling copy draws 7.8 times more site traffic and produces brand recall which brings higher engagement rates" - CMI
"64% of B2B marketers outsource their demanding copy needs" - CMI
Now, let's have a look at what exactly copywriting is. 
Copywriting involves creating promotional texts that can be used in brochures, notifications, billboards, emails, and so on. High quality written content can increase brand awareness and encourage users to perform a particular action like signing up to a website, buying a specific product, and so on.  
Some of the critical areas of copywriting are: 
1. Understanding Customers and Competition
Customers can give you vital information that can help you understand your competition. You'll understand what content your audience enjoys the most, what they dislike, what content gets maximum engagement, and so on. For this, having grammatical skills and excellent writing skills that can be hugely beneficial for you. 
Now, let's have a look at some certifications.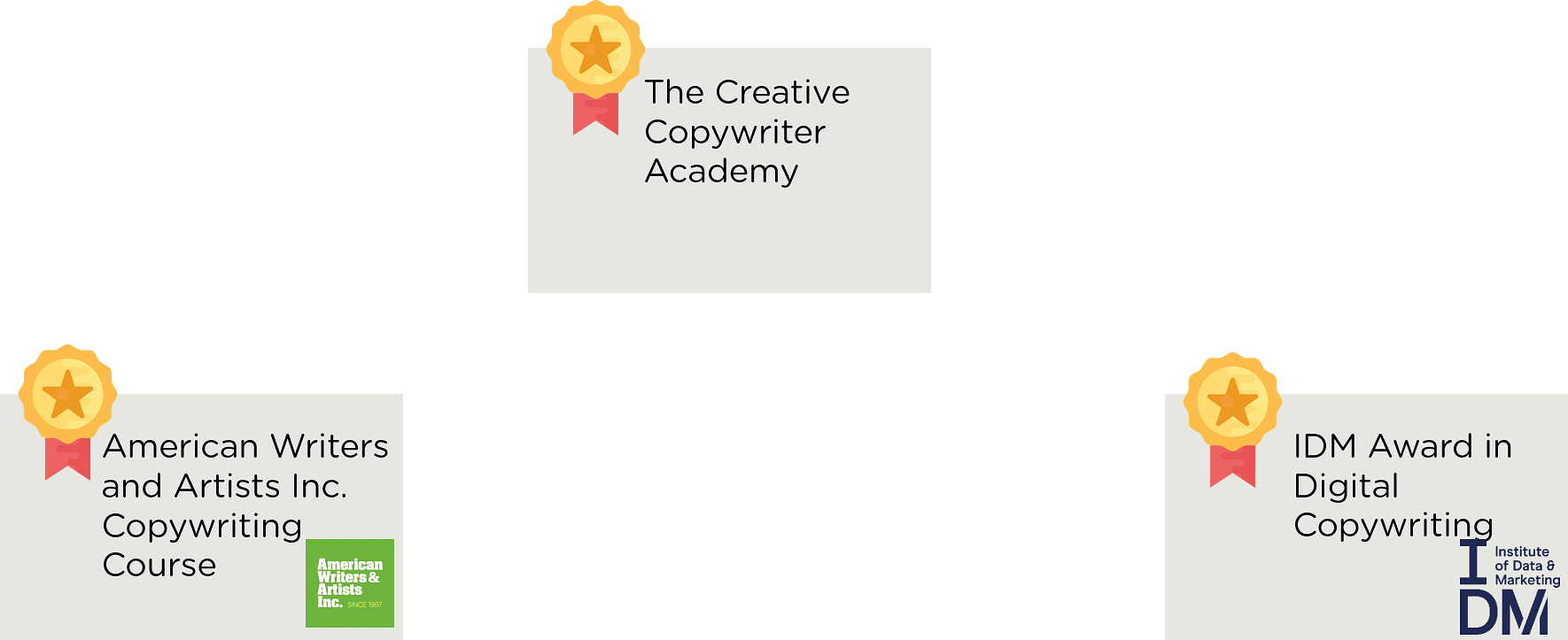 Let's now hop on to the top 5 marketing skills in 2020. 
5. Email Marketing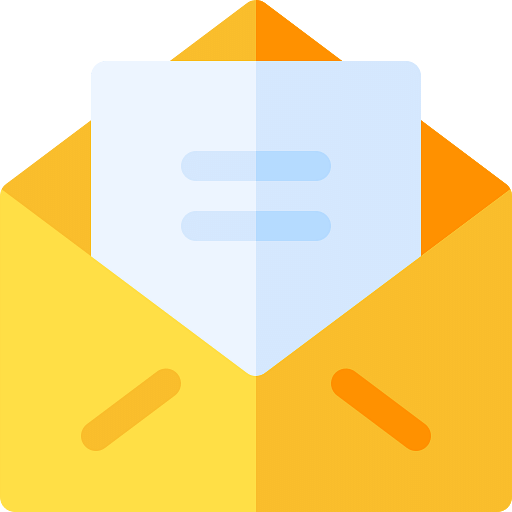 Let's have a look at some stats related to email marketing. 
"49% of consumers would like to receive promotional emails from their favorite brands" - Statista
"81% SMBs rely on email as their primary customer acquisition channel, and 80% for retention" - Impact BND
"In 2019, global email users amounted to 3.9 million. By 2023, this is set to grow to 4.3 billion" - Statista
Now, let's have a look at what exactly email marketing is. 
Email marketing is a method that uses emails to promote products and services to a highly targeted audience. It can be used to improve brand relationships or ultimately drive them away. 
Customers can directly interact with personalized emails. This helps them stay updated with new products and services. 
Next, let's have a look at the key concepts of email marketing. 
1. Focusing on Personalization and Automation
Email marketing can be used to keep in touch with your users, to inform them about the latest products/services, and to perform other forms of engagement. 
2. Complying With Data Privacy Rules
Privacy rules like GDPR specify a large number of restrictions that need to be followed. If these rules aren't followed, your brand could face huge fines.
3. Experimenting With Different Kinds of Content
Your emails can have images, gifs, or videos attached to them. Each of these can impact your customers 
4. Understanding Popular Tools and Metrics 
Having an understanding of popular tools like Mailchimp and Hootsuite can help you become successful at email marketing. These platforms also come with several features like contact segmenting, autoresponders, service and app integration, A/B testing, and much more.
Now, let's have a look at some of the certifications for email marketing.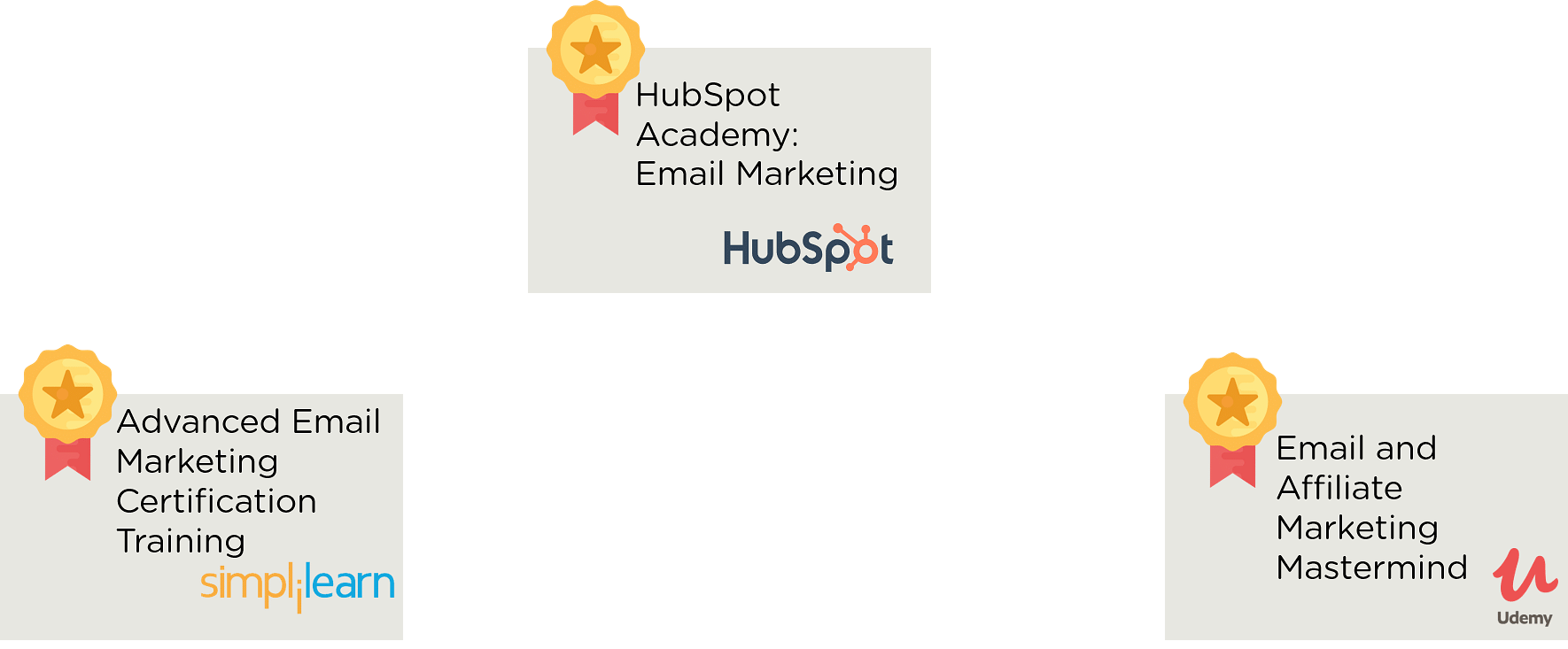 Now, for number 4 - Social Media Marketing. 
4. Social Media Marketing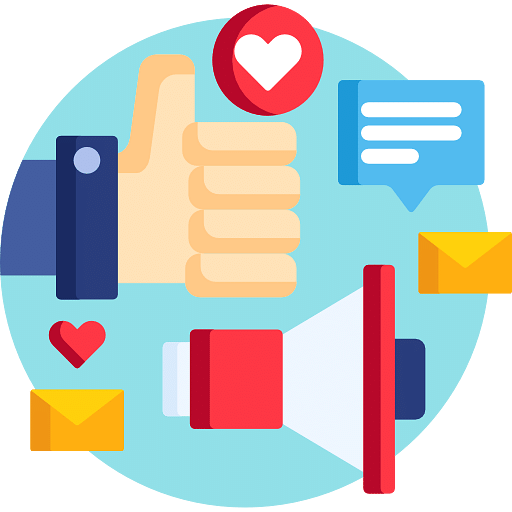 Let's have a look at some statistics related to social media marketing. 
"90.4% of Millennials, 77.5% of Generation X, and 48.2% of Baby Boomers are active social media users" - E-marketer
"73% of marketers believe social media marketing has been "somewhat effective" or "very effective" for their business" - Buffer
"Nearly 50% of the world's population uses social media" - Statista
Now, let's have a look at what exactly social media marketing is. 
Social media marketing enables marketers to drive traffic to their website, build their brand, increase sales, and achieve their marketing goals by creating and sharing content through social media platforms like text, images, videos, and other forms of content that can drive engagement. You can also perform paid advertising on these platforms. 
Next, let's have a look at some key concepts of social media marketing. 
1. Understanding Different Social Media Platforms
Each of these social media platforms has its nuances, audiences, advantages, and disadvantages. An understanding of these platforms can help you choose a platform based on your requirements. 
2. Monetization
Social media platforms like YouTube enable you to monetize your videos. Events, affiliate marketing, and influencer marketing are some other options that can be used.  
3. Analytics
Experience with marketing tools like Buffer and Buzz sumo can help you track and analyze competitors' content to determine what works best.  
You need to know your user base, understand what content they enjoy, and then optimize it. 
Now, let's have a look at some certifications.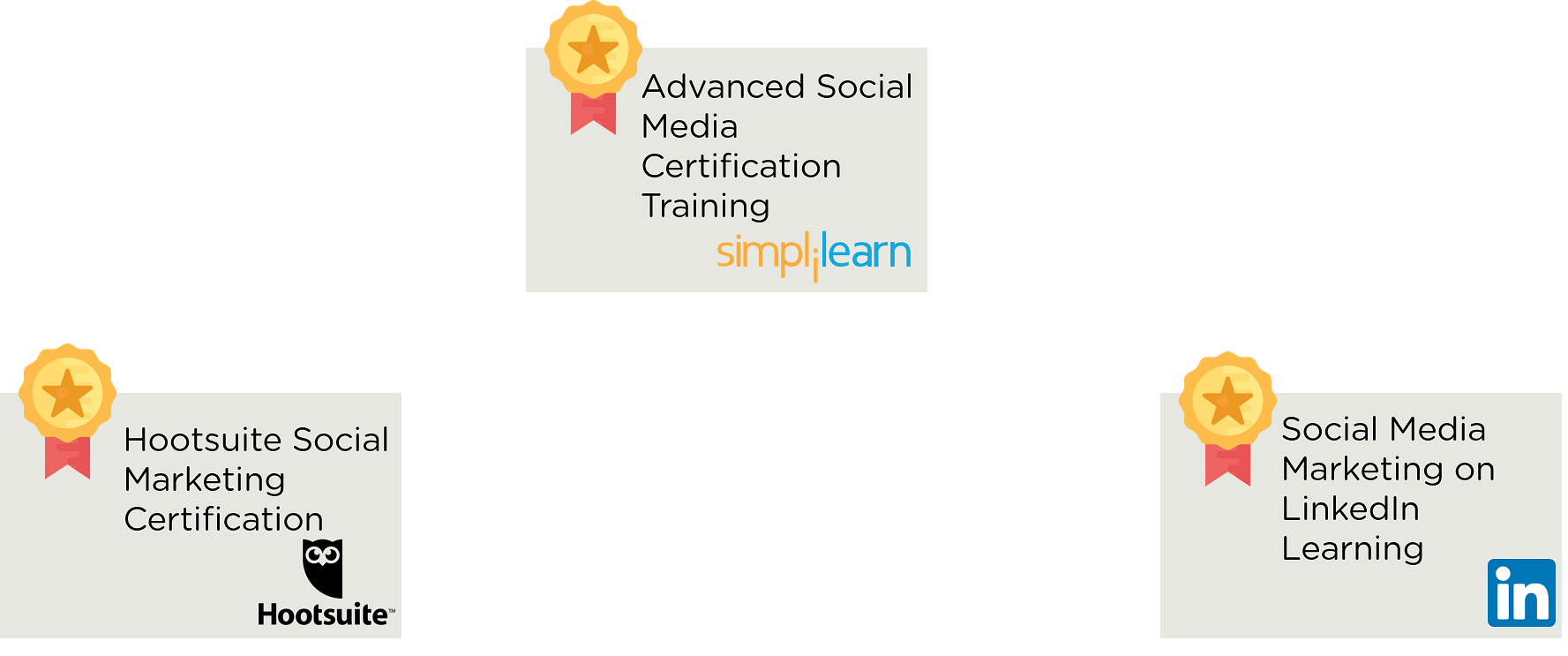 Now, let's have a look at number 3, PPC. 
3. PPC (Pay-Per-Click)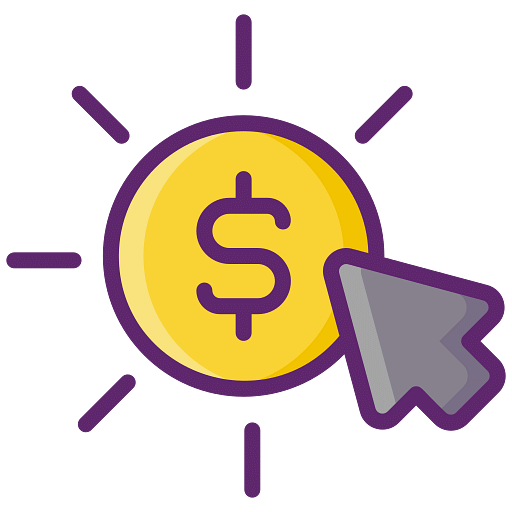 Let's have a look at some stats related to PPC. '
"Businesses make an average of 2 dollars in income for every 1 dollar they spend in Google Ads" - Google
"Paid ads have an 11.38% CTR on Google" - Sparktoro
"33% of people click on a paid search ad because it directly answers their search query" - Clutch.co
Let's have a look at what exactly PPC is. 
Pay-per-click lets marketers advertise their content by spending a certain amount of content each time their ads are clicked. One of the most successful types of PPC is search engine marketing. 
Let's have a look at the key concepts of PPC.
1. Google Ads
One of the most popular platforms in the market, Google ads, enables marketers to advertise to a broad audience. You need to understand how the platform works, its different features and functionalities to be used more efficiently.  
2. Analytics
Metrics like cost-per-click, clickthrough rates, quality scores, etc. need to be understood to make optimal and well-informed decisions.  
Having skills with copywriting and visual design can be hugely beneficial to the marketer and the organization.
Now, let's have a look at some certifications.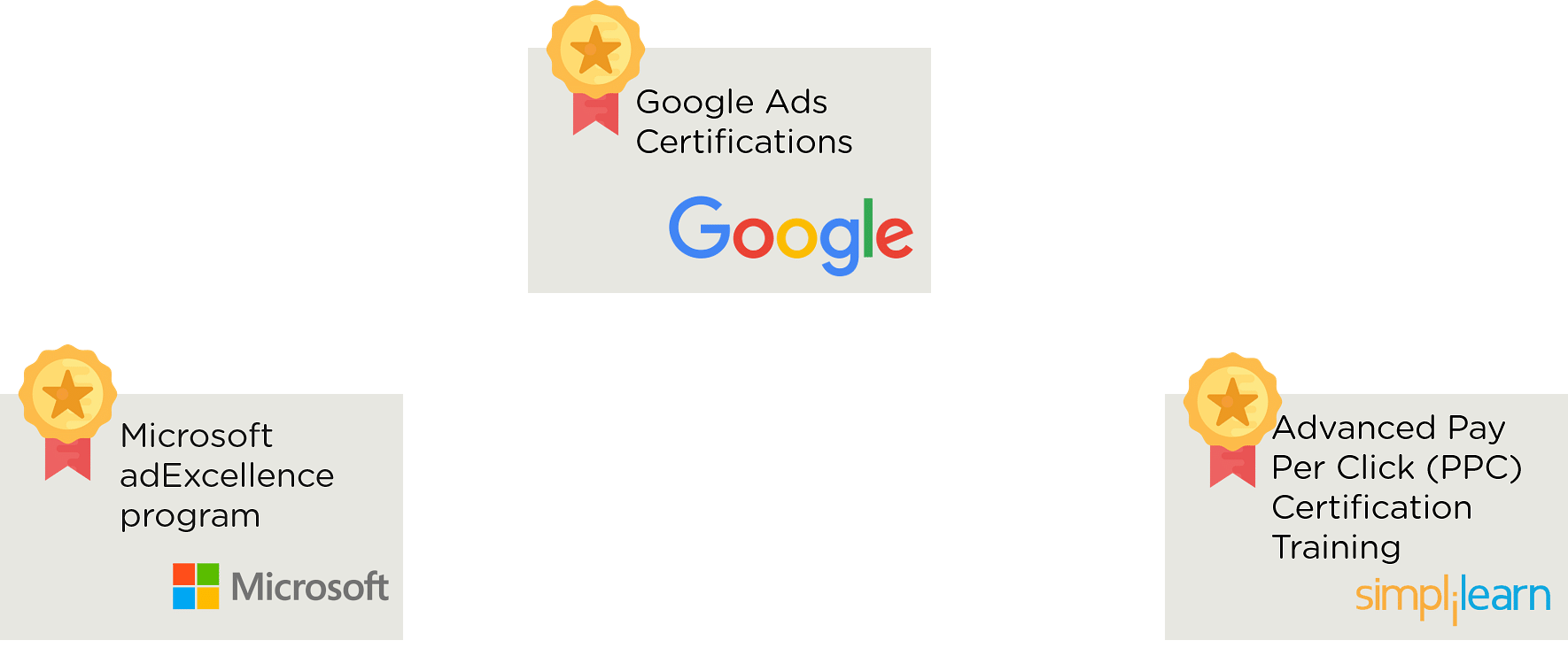 Now, for number 2 on our list - SEO. 
2. Search Engine Optimization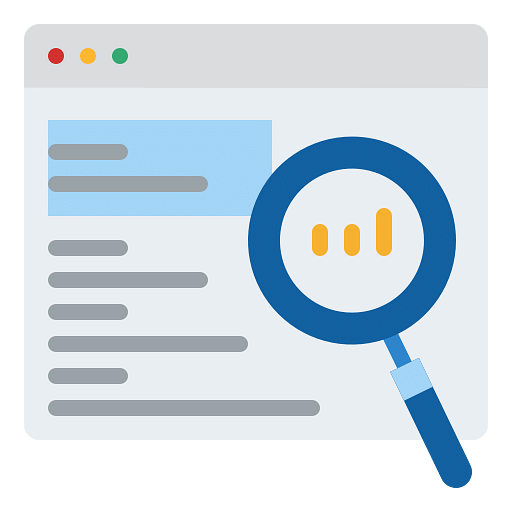 First, let's have a look at some statistics. 
"57% of B2B marketers stated that SEO generates more leads than any other marketing initiative" - HubSpot
"Where to buy" + "near me" mobile queries have grown by over 200% in the past two years" - Google
"On the first page alone, the first five organic results account for 67.60% of all the clicks" - Zero Limits Web
Let's have a look at what exactly the search engine organization is.
SEO enables marketers to improve the quality and quantity of the traffic coming to your website by making it more visible to users who have searched for a particular keyword. SEO improves unpaid results and doesn't count as traffic obtained from paid ads. 
Let's have a look at the key concepts of SEO.   
1. Technical SEO
Understanding the technical concepts of SEO like sitemaps, server-side settings, rewrites, etc. enables marketers to perform server level and page level optimizations. 
This ensures users find the website's content and help generate traffic and improve conversions. 
2. Content Marketing
With content marketing, marketers can create high-quality content; SEO can provide appropriate keywords that enable the material to be identified by search engines. 
3. Link Building
SEO involves a combination of external and internal link building. One builds links with credible websites, and the other optimizes links within the website and social media platforms.
4. Site Usability
Placing objects and information appropriately on the website will make it easy to use and navigate. 
5. Google Analytics & Webmaster
Google Analytics will help with tracking and reporting website traffic. 
Google Webmaster will help track your website's search performance with the help of the google search console and additional resources.
Now, let's have a look at some certifications.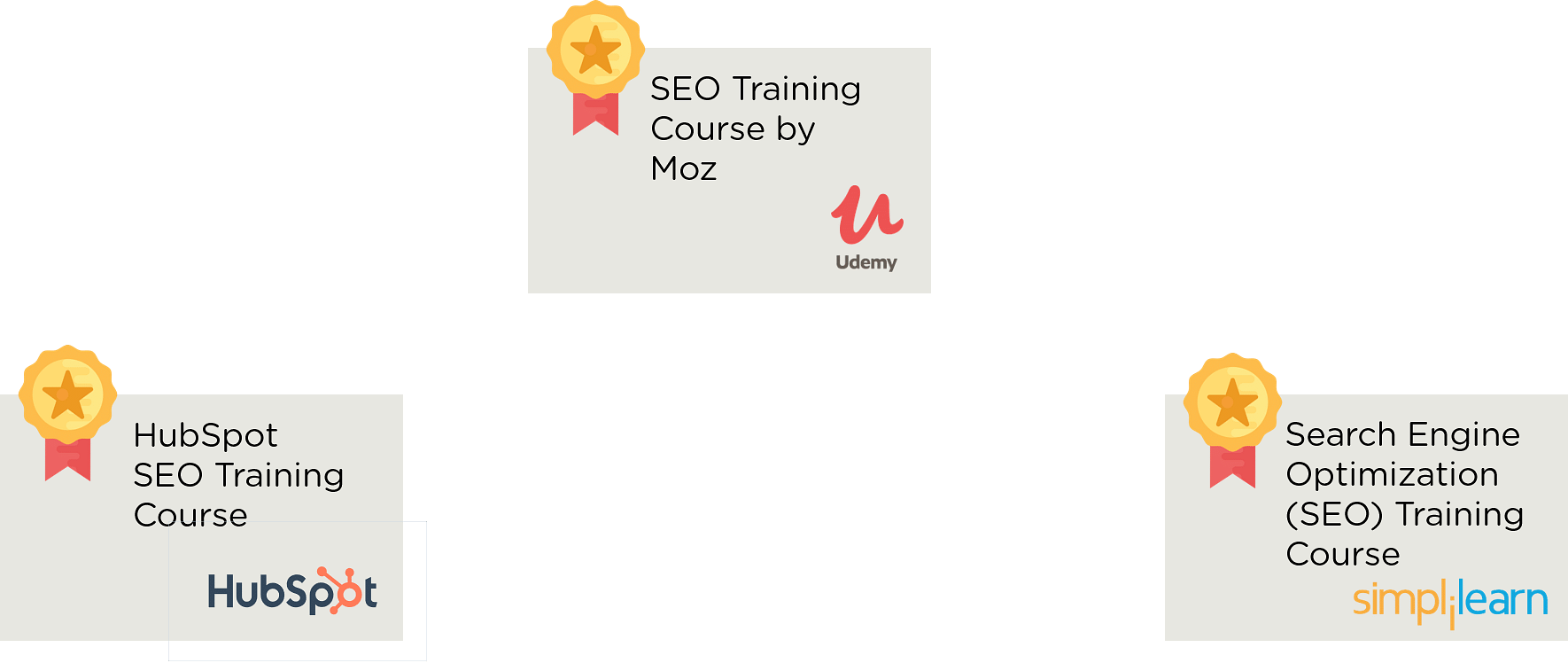 Next, number 1 on our list is Data Analytics. 
1. Data Analytics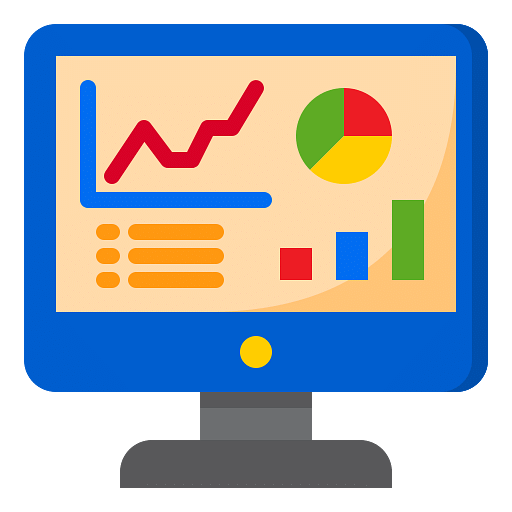 Data analytics involves the combination of collecting and organizing data, to draw conclusions that can be incorporated into upcoming campaigns. 
Here are some key concepts of Data analytics. 
1. Google Analytics
Google Analytics is a popular tool that enables marketers to analyze their website. It records information like the number of visitors coming to the site, the demographics of the visiting audience, their interests, etc. This information can be used to drive future marketing campaigns. 
2. Data Visualization
Data visualization enables data to be translated into a chart, graph, or other visual components. 
Understanding data visualization would help with understanding data quickly and cleanly. 
It enables brands to identify upcoming trends and to respond to them quickly. The brand's story can also be shared with others, thanks to being able to create a narrative with graphics and diagrams. 
And finally, a clear understanding of data structures fundamentals and basic statistics can significantly ease the process of data analysis. 
Now, let's have a look at some certifications. 
Are you a professional who is aspiring to be a Digital Marketing Specialist? Check out the Digital Marketing Certification Course now.
Conclusion
Now that we've covered the top 10 digital marketing skills you need to know in 2020, you can take the next step by taking up Simplilearn's Post Graduate Digital Marketing Program and make a splash in the field of Digital Marketing. 
With this course, you can learn about popular tools such as Crazy Egg, Feng-GUI, SEMrush, Buffer, and MailChimp. You can also prepare yourself for OCMA, Google Ads, Facebook, HootSuite, and HubSpot exams. 
Do you have any questions for us? Please mention it in the comment section of the "Top 10 Digital Marketing Skills" article and we'll have our experts answer it for you.