Simplilearn is the world's leading digital skills provider, enabling learners across the globe.
Our programs and certifications empower learners to achieve their career goals faster. Founded in 2010 and based in San Francisco, California, and Bangalore, India, Simplilearn, a Blackstone company is the world's #1 online Bootcamp for digital economy skills training. Our programs are designed and delivered with world-renowned universities, top corporations, and leading industry bodies via live online classes featuring top industry practitioners, sought-after trainers, and global leaders.
"We transform lives by empowering people via digital skills."
Simplilearn Through The Years
A MODEST START
Simplilearn begins its foray as a blog, sharing ideas on Project Management, and providing information and tips for aspirants.
MAKING HEADWAY IN THE INDUSTRY
Simplilearn gets its first backer for further expansion, raising $3 Million in Series A funding.
ELEVATES 20,000+ LIVES
Simplilearn trains 20,000+ professionals across 50+ countries.
FINDING MORE SUCCESS
Simplilearn raises $10 Million in Series B funding from Helion Venture Partners and Kalaari Capital.
LARGEST CERTIFICATION TRAINING PROVIDER
Simplilearn reaches its next milestone, training 200,000+ professionals in 150+ countries, and becoming one of the world's largest certification training providers. It launches 200+ courses in three training modes: online self-paced learning, classroom, and online classroom.
THE MISSION CONTINUES
Simplilearn raises $15 Million in Series C funding from Mayfield Fund, Kalaari Capital, and Helion Venture Partners.
SCALING NEW HEIGHTS
Simplilearn acquires digital marketing training leader Market Motive and expands operations in North America.
GLOBAL IMPACT: TAKING ON THE GIANTS
Ranked 8th on a list of the 50 most influential global education brands on LinkedIn.
TRANSFORMING OVER 1 MILLION CAREERS GLOBALLY
We have helped over 1 Million professionals and companies across 150+ countries get trained, acquire certifications, and upskill their employees.
BUILDING MOMENTUM WITH UNIVERSITY TITANS
Simplilearn expands its partnership with Purdue University and launches new post graduate programs with Caltech CTME, and the University of Massachusetts Amherst.
INVESTMENT FOR HYPER-GROWTH
Blackstone invests in Simplilearn to fuel growth and further expansion, globally.
HYPER-GROWTH BEGINS: 1 Million More Learners in Under 1 Year
Simplilearn crosses 3 million learners - Upwards from 2 Million in just 8 months.
NEW ROUND OF FUNDING
Simplilearn raises investment from a consortium led by GSV Ventures bringing in $45 Million into the company, further boosting its growth across the globe.
Simplilearn Acquires New York based Fullstack Academy
The acquisition accelerates Simplilearn's journey to become the largest digital skills provider globally.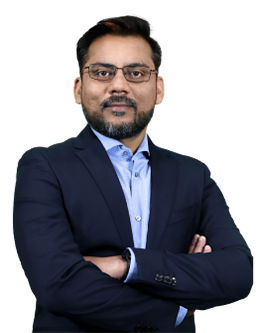 Krishna Kumar
Founder & Chief Executive Officer