As documented by, Christina Stormson.
I used to be a franchisee owner at CertaPro Painters and was running my business out of Las Vegas. Things were going well until the economic crisis hit in 2008. By 2009, remaining in that business was not an option, so I headed for San Francisco to start over. 
I was looking for opportunities when another paint franchisee owner asked me for help with their website. As I began looking at their online marketing challenges, I realized there was a huge opportunity to build a service business in online marketing. I knew what the business owners did on a daily basis, what their clients' questions were, and what their marketing strategy was. I realized I was in a unique position to be able to speak to any potential client about their business and not just about their website. I ended up working with the franchisee's company for about a year and a half. Then my previous contacts at CertaPro sought my help to create an online presence for that company as well. 
I had the skills and experience working as a webmaster, but lacked an understanding of SEO and digital marketing—what they really were, what they could do, and how to do them correctly. That's when I found Market Motive (now part of Simplilearn) and signed up for their guided online marketing courses. I compared a few training companies, read industry blogs, and researched Simplilearn's course instructors. I read their books and blogs, and liked that they were industry leaders.
I found I really liked the course structure. The learning path offers a 360 degree perspective into digital marketing, with foundational courses in SEO, mobile marketing, PPC, email marketing and website analytics. I also needed the freedom to learn at my own pace, on my own schedule, and from anywhere. Simplilearn offers that flexibility.
While enrolled, I was also working with small businesses, and my data sets were smaller than those of larger businesses. But I was able to discuss my clients' digital challenges with the instructors and understand how I could use the information in meaningful ways.
I now understood what great SEO was (and what it was not.) I gained skills that would help optimize my clients' websites. I learned how to measure the outcomes of my decisions on a website and how to communicate what that meant to my clients.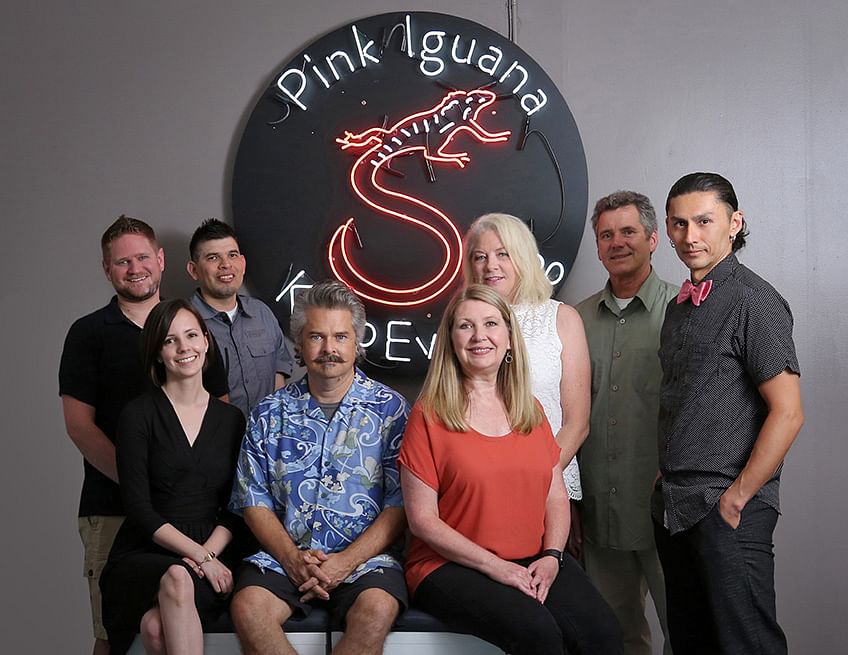 In 2010, I founded Pink Iguana Services, a company that offers digital marketing services for franchised home services contractors and develops reputation management apps for over 200 clients in the U.S. and Canada. Pink Iguana Services is a 10 member strong team that includes account managers and technicians who have all taken Simplilearn's training in SEO, PPC, and website optimization. 
Online learning for you and your employees will keep your business ahead of the game. I recommend Simplilearn for people at every stage of their learning journey, and offer these tips: 
High school students and college graduates looking for their first job – If you want to take up a career in marketing, enroll in fundamental courses, followed by more specialized courses to understand the digital landscape.
For small business owners – Online learning programs like those offered by Simplilearn can help you and your team pick up the latest technologies and stay one step ahead of your competitors.
For large businesses – If you are running businesses like Pink Iguana, you must train your regional marketing managers and general managers on digital marketing courses. This will help them fill gaps and understand the fundamentals of online marketing.
For mid-career professionals – To make yourself an invaluable asset to the organization, to further your career and to upskill yourself, confirm your skills with training providers like Simplilearn that align to reputable accrediting bodies.
For veterans – Networking and keeping in touch with your fellow workers are important. This will help you stay abreast of the developments in the industry.