Java is among the most in-demand programming languages on the job market.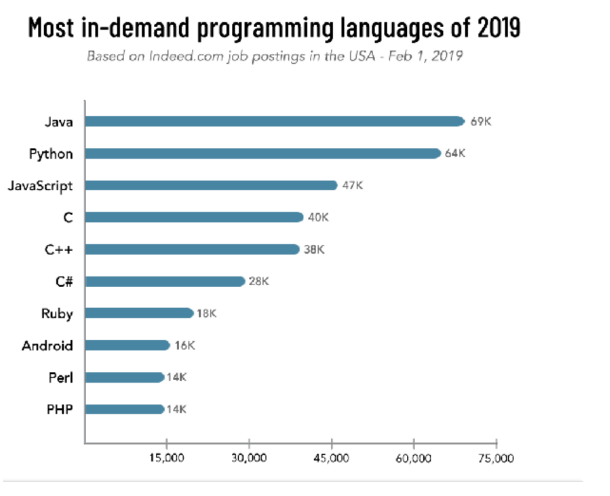 Java developers are reported to have the lowest career switch rate of any profession. It's a great basis for a steady career.
Java is a technology that constantly adapts to new needs — these days, there's a new release every six months or so. The best jobs go to Java developers who keep up with the constantly changing language and enhance their skill sets with complementary technologies.
Java is a widely used language with a huge demand for Java developers all over the world. Java is the programming language that runs on more than 7 billion devices.
As per the indeed.com Salary Report 2019, there has been found over 25,000 searches for the job roles having Java in the title, paying over $110K annual salary.