6 Reasons a Microsoft Azure Certification is the Secret to a Great Cloud Computing Career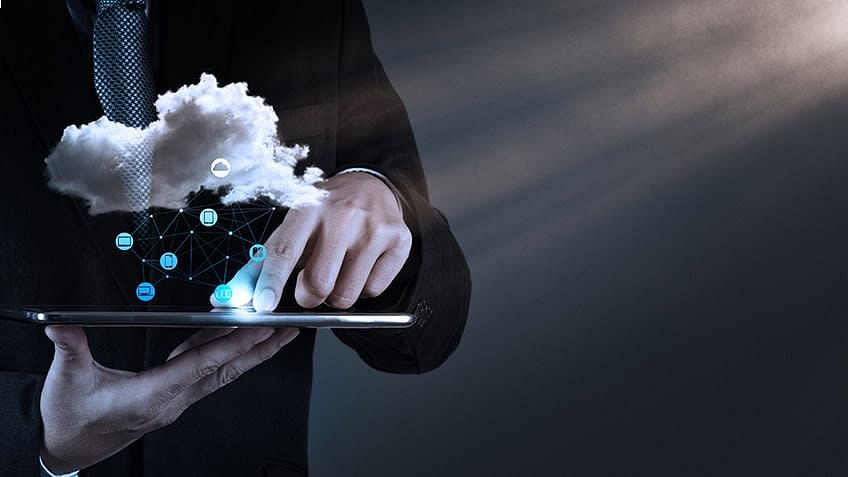 In the recent past the entire concept of computing has seen a paradigm shift towards cloud computing. This internet-based computing model provides data and shared computer processing to computers and other devices on demand.
Cloud computing facilitates universal access to a shared pool of computing resources, enabling information to be transferred effortlessly and with minimal effort. With cloud computing, users and enterprises can now store and process data in third-party data storage centers.
It is cost effective to companies as they don't have to invest an exorbitant amount on IT infrastructure.
With the vast majority of organizations the world over adopting the cloud, demand for skilled professionals in this field is high. High salaries and a vast range of options for cloud computing experts has made it a sought-after industry for IT professionals.
Want to check the course preview of our Microsoft Azure Certification 70-533? Click here to watch.
Why MS Azure?
One skill that can greatly increase a candidate's chances of getting hired in the cloud computing domain is a certification in Microsoft Azure. 
The opportunities for Microsoft Azure certified aspirants have drastically multiplied in recent years, owing to growing demand -
As per reports from Microsoft, over 1,000 new customers sign up to Azure on a daily basis. That's 365,000 new companies adopting MS Azure every year!
MS Azure is used by over 57% of Fortune 500 companies.
Through Azure, Microsoft's commercial cloud revenue has increased by 104%, with an annual run rate of $6.3 billion in revenue.
Microsoft Azure has received official accreditation from the UK government.
There is even a Microsoft Azure Government offering, backed by the US Government.
Source: borntolearn.mslearn.net
Focus on the public cloud: 88% of companies are already using the public cloud and 13% are already running more than 1,000 virtual machines in the public cloud, as per Annual reports in 2015.  The data is impressive and quite convincing as to why you could consider learning cloud technologies like MS Azure.
MS Azure has the lion's share: Azure is catching up at an astounding rate with its competitors. As per a survey conducted by David Ziembicki, a Senior Architect in Microsoft Consulting Services – Azure's userbase is comparable to that of AWS and that customer discussions have also moved from Hyper-V to Azure.
Technology of the future: Cloud technologies like Azure are evolving at a rapid clip, outpacing the average rate of growth in the IT sector as a whole.
Easy to adopt and learn: With Microsoft enjoying an effective monopoly in the personal computer OS market, most users will be familiar with the Windows operating system. This makes the Microsoft Azure learning curve flatter than it is for other platforms. Having an awareness of the working principles of Azure is a huge advantage, since concepts like Azure Automation and Operational Insights are quite easy to learn if you have an exposure to Microsoft's tools at work.
Highly efficient tool: Azure is equipped to handle most of the traditional tasks of design, deployment, and management of platforms. According to Ziembicki, the efficiency of a cloud platform like Azure is best gauged by answering the following questions -
Does it add value to a large app development project in Azure?
Does it assist the Ops side of Dev/Ops?
Does it come with PowerShell console integration?
        MS Azure meets each of these needs to the satisfaction of millions of users around the world.
Tremendous Potential: Cloud infrastructure is set to dominate the IT space. Microsoft Azure is growing faster than any other cloud services provider with an incredible 154% YOY growth rate.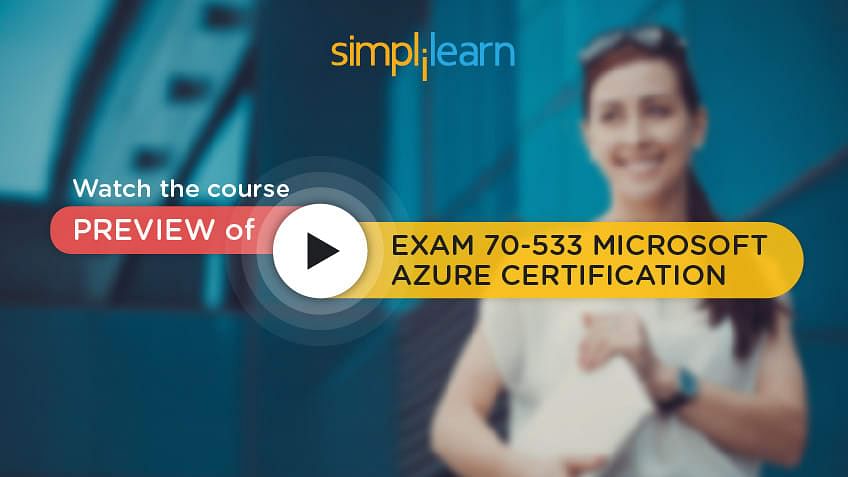 So there you have it. Getting an MS Azure certification is your best bet to build a lucrative career in the cloud computing space. Can you think of any other reasons why it's a great choice? Let us know in the comments below!
---