Lean in Service Industry Tutorial
Welcome to the fifth chapter of the Lean Management tutorial (part of the Lean Management Certification Training).
Here, we will talk in detail about "Lean in service."
In the next section, we will start with agenda of what we are going to cover in this lesson and then go into detail about Lean in the service industry.
Objectives
We shall briefly cover the topics on
Background of Lean in the service industry

Lean implementation in healthcare service industry

Examples and success stories.
In the next section, we will start with Lean in service industry background.
Background
In this section, we will cover how Toyota Production System used Lean manufacturing to come up with Lean for the service industry.
While all the principles hold true, we need to understand that there are some specific details for Lean for service industry that might not be the same as Lean for the manufacturing industry.
Service context
'Service' in this context is not limited to 'the office' or 'administration,' but also wider service situations that are not necessarily repetitive, where 'takt' time is not applicable, and where task times may be both long and variable.
Service in this context could mean anything from a hospital to a university, from an office process to a consultancy, and from a warehouse to field service maintenance. It is important not to confuse 'service operations' with the economic definition of service sectors (as distinct from manufacturing sectors) since many 'service sector' organizations have manufacturing-like operations in that they produce regular outputs along value streams.
Service concept
'service' refers to the 'service concept' or 'product service bundle,' which are all the activities that provide value to the customer along with a value stream.
Value demand and failure demand
One of the central concepts that distinguish Lean services from Lean manufacturing is the distinction between "Value Demand and Failure Demand."
Value demand is the demand for service from customers, while failure demand is the demand caused by a failure to do something right for the customer. Failure demand thus demands that only exists because initial demand was not satisfied properly.
For example, a large proportion of calls that call centers receive are either chasing down inquiries made earlier or to correct earlier work that was not done properly.
As one of the key aims of Lean is to eliminate waste, "Failure Demand" represents an obvious type of waste in service organizations.
Failure demand can also be defined as "the delivery or production of products and services downstream as a result of defects in the system upstream." This will include administrative rework, audits, inspections, and enquires. This non-value-added work can account for the majority of administrative work performed.
By treating failure and value demand alike in statistical analysis, failure demand can give the quite false impression of greater productivity. This merely reinforces the need to look at what is going on and ask why the service is being rendered.
In the next section, we will talk about Lean in the service industry with a focus on the healthcare industry.
Lean in Healthcare
In this section, we will cover types of waste typically in the healthcare industry and then take a case study in Virginia Mason hospital in the USA.
In the next section, we will talk about types of waste in healthcare.
Types of Waste
In the earlier lesson, you have heard about the seven main types of waste and couple more.
In this section, we will cover the main seven waste and the additional one which is underutilization of skills. While several examples could be talked about, I have listed a couple of them that you will come across in healthcare industry.
Waste Type

Description

Defects

The severity of this waste can be fatal, some of the examples are, if the work is not done right the first time, the patients may have to go through re-sticks and redraws of blood.

Overproduction

This is the typical type of waste you would see in many places.

For example, blood draws done early to accommodate lab schedule, an excess amount of blood drawn, etc.

Inventory

Patients waiting for bed assignments

Excess inventory of supplies, bed sheets, etc.

Lab samples batched

Movement

You would typically notice a lot of movements in hospitals, clinics, etc.

while some of these might be necessary, several times it is waste when doctors or nurses are looking for patients, medicines goes missing, or some of the patient's chart or medical equipment is missing.

Excessive Processing

Some of the examples here would be, many beds move for patients, retesting of the blood or urine sample, etc.

Transportation

Transportation of patients for tests, moving medicines and supplies from one place to another would fall into this category of waste.

Waiting

Major example for this type of waste is patients waiting for their turn to be treated by doctors in the hospital lobby.

Underutilization

When people are doing work that could be done by other people with lower skills, it would fall into this type of waste.

An example would be a nurse transporting patients to x-ray room; this could very well be done by ward boy or assistants.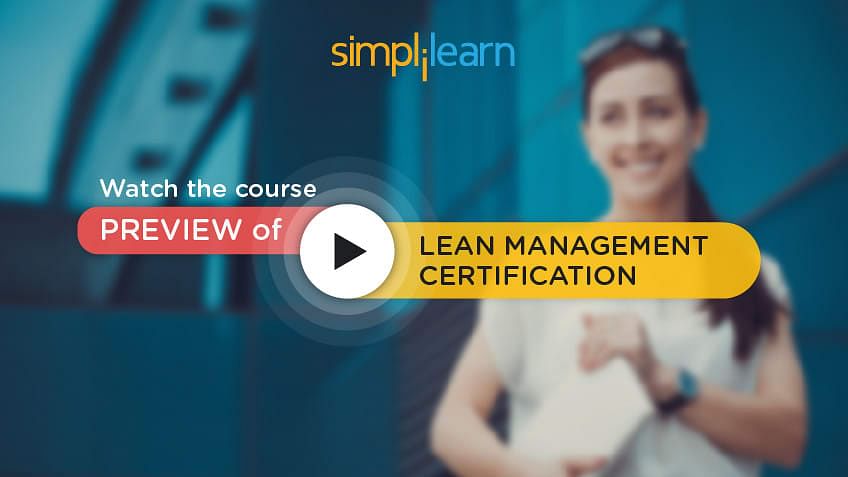 Summary
Here is what we have covered in this lesson. We covered
Lean in the service industry

Understood context and concept of the word service

Some of the examples of waste
Conclusion
Next, in the sixth chapter, we will learn about Lean in office.