It is very tough to judge whether playing video games hampers one's mental growth or benefits them. But one thing is for sure that playing video games is awesome and every kid is fond of it. Besides the young ones, adults have also been very fond of video games and many have dedicated their lives in their advancement as the wheel of time spun on. 

Technological developments over the past years have encouraged game developers stretch their limits and create games that will always be legends. From the very basic brick games to modern age games, developers have only worked their best towards the betterment of video games that will always be a part of our childhood. Along with the technical advancements, it was the tough determination of the game developers that has gifted us with 3D gaming experience today. 

The discovery of 3D games has allowed us, enthusiast gamers, to experience video games in a whole new way. The experience of a 3D game makes the user feel that he is playing the game being a part of it, not just playing it on a TV. Such splendid experiences give rise to curiosity in users and these curiosities encourages game developers to develop games that would cater to the requirements and preferences of the users. 

From smartphones to personal computers and consoles, there are various video games of varied characters and genres available in this present era for different devices. There are various websites that offer such games, both paid and free, which can be played online or can be downloaded on a gaming device, install and play. Thanks to the development of 3D games, people now are able to play with each other and from across the globe. 

The ever rising popularity and demand of 3D games has encouraged and nurtured many 3D game designing companies, which has been expanding their reach in the global market. As a result, more game enthusiasts started pursuing their passion of developing 3D games and today the opportunities are huge. 

Today, there are several universities that offer both a degree and diploma course on 3D game development. According to recent studies, it has been found that the scenario of employment in the sector of gaming has increased substantially over the past decade. If you are a game enthusiast and want to chase your dream of becoming a successful 3D game developer, than you will need to read on below discussed sections.
What is Video Game Design?
First and foremost, it is really important that you get an idea of what a video game design is and how does it work in the development of 3D games. 
Video game design refers to the planning, designing and creation of the video games. Video game designers often work as a team and closely to develop a video game, which can be played on different devices like PC and gaming consoles like Xbox.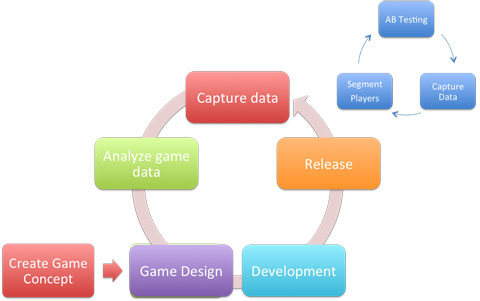 Although being a 3D video game designer may sound like a dream come true, it is a hard job to accomplish. Opposite to the false notion that video games are created overnight or in some weeks, it takes developers years to plan a game and develop it. Extensive tests are carried out on each development before releasing it out in the market. 
Even though most game developers emphasize on an artistic approach, they usually need to know some basic computer programming as they have to help their team mates and colleagues develop a part of the game. However, some developers may be focused on different aspects of a 3D game development. Such specialization areas include programming, animation, creating characters, sound effects, music etc. 
Education Required 
The field of 3D video game development is very competitive and one usually needs a basic education to make a break through. An associate degree is the least requirement for making a place in this sector. A Bachelor's degree in game development is however considered to be on a better position. 

If you are interested in taking up 3D game development as your career, then you can enroll in Traditional institutes and universities, or can take admission in an art or technology institute, which offers specialization on different aspects of this field. You can also avail online courses, which are gaining popularity with the passage of time. 

Graphic design courses are best for aspiring game developers and designers. Some of the other courses that are required to be mastered are animation, computer science or computer programming. Some of the Art Institutes even offer different degree programs that combine quite a lot of artistic design classes and advanced technical courses. If looking for more of a home based work experience, online courses are the best alternatives.
3D Game Tools
There are certain game tools that are required to be learnt in order to develop a basic 3D video game. With such tools, professionals are able to develop technically advanced 3D video games, which are responsible for an overwhelming gaming experience. List of the most preferred tools by professionals for developing 3D video games for different devices include UNITY, Autodesk 3ds Max, Autodesk Maya and Blender Game Engine.
Career Opportunities
The 3D gaming industry, unbelievably, has attained a large popularity and has become a hub for income generating business. 3D video game development can be carried out both as a profession and as a hobby. There are several websites that enable multiplayer games and online games and are constantly on a look out for new game developers and designers. 

Although small scale firms face budget constraints, they offer salaries less than a large company. But on the other hand, these small scale companies are liberal and laid back. For a game developer who has completed his grads recently, these small scale firms can be a good source of employment. 

Large scale video game production and development companies however prove to be a little harder to break through as they are lot more structured. Since these companies develop large budget video games and pay larger salaries to its developers, they look out for specializations and experience of a candidate. You can make a great career out of 3D gaming. All you need to do is to groom yourself to start a career in 3D gaming industry.