Business Analytics Foundation With R Tools Tutorial
This is a tutorial about Business Analytics Foundation With R Tools offered by Simplilearn. The tutorial is part of the Data Science with R Language Certification Training course and will help understand the basics of data science and business analytics with types and learn its importance.
Objectives
This business analytics foundation tutorial comprises of four lessons. After completing the business Analytics Foundation With R Tools tutorial, you will be able to:
Understand what analytics is, where it is applied, its types, the tools and the process involved in it.

Get an overview of the various topics that will be covered in different lessons.

Describe the Career Path of a business analyst.
In the next section, we will look at what analytics is.
Analytics
Analytics is a journey that involves a combination of potential skills, advanced technologies, applications, and processes used by a firm to gain business insights from data and statistics. This is done to perform business planning.
In the analytics process, data is collected from various external sources and is stored in a data warehouse. After this data collection, the process of analytics begins. Here, a more in-depth learning of the data is done to derive possible insights from data. In addition to this, all advanced data-driven capabilities are developed, which in turn provides additional value to the business.
In the next section, we will look at the places where analytics is applied.
Places Where Analytics is Applied
Some of the common fields where analytics is implemented are as follows,
Financial services
In this field, analytics is used for credit scoring, fraud detection, pricing and claims analysis.
Retail
In Retail, it is used for promotions, replenishment, demand forecasting, and merchandising optimization.
Healthcare
In Healthcare, it is used for drug interaction, preliminary diagnosis and disease management.
Field of Communication
Customer retention, capacity planning, and network optimization are the primary applications in the field of Communications.
Applications in Energy
Trading, supply, demand forecasting, and compliance are the areas of application in Energy.
Manufacturing
In Manufacturing, it is used for inventory replenishment, product customization, and supply chain optimization.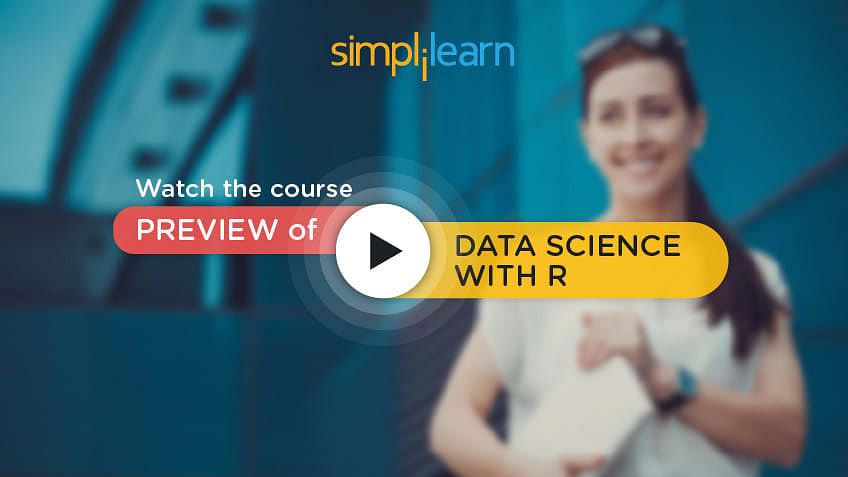 Career Path
The use of Analytics has evolved over time and the advent of Big Data has made analytics one of the most sought-after skills in the industry across domains. This tutorial will help you take the first step toward understanding analytics and the way it interfaces with the industry.
The tutorial will also help you to start thinking like a business analyst. Career-wise, you can aspire to be a data manager, data miner, or a business manager. The work of data manager involves:
Data preparation

Deployment services

Report administration
The work of a data miner involves:
Exploratory analysis

Descriptive segmentation

Predictive modeling
The work of a business manager involves:
In the next section, we will look at the topics that are covered in the first and second lessons.
Topics Covered
There are four lessons covered in r tutorial. The lesson names and their brief descriptions are listed below.
Lesson no.

Chapter name

What you will learn

Lesson 1

Introduction to Analytics.

What analytics is and understand the process involved in it.

Get brief details on where you could apply analytics and what insights can be derived from this application.

Understanding a problem and knowing how a data scientist should act. Also helps in knowing how to collect data and prepare it for your analytical process.

Lesson 2




Statistical Concepts And Their Application In Business Tutorial.

To have an overview of all statistical methods, including descriptive statistics, probability theory, concepts of the test of significance and hypothesis testing.

Some business analytic uses of these statistical concepts have also been provided via case studies for better understanding.

To derive some meaningful pattern from the data. It will help you in finding the distribution pattern that is hidden in the data and in proceeding with further decisions that are to be made at the basic level.

Lesson 3

Basic Analytic Techniques - Using R Tutorial.

Data exploration, data visualization, and diagnostic analytics and perform these using the R tool.

Case studies and examples to help you to understand the concepts in a practical way and also help you use the R tool effectively.

Lesson 4





Predictive modelling techniques

Some predictive techniques such as regression analysis and the models that could be built from them.

Logistic regression, time series analysis, and cluster analysis will also be learned with some example case studies.

These predictive modeling techniques will help you look at past data and identify the predicted value that helps in making decisions.

All the working procedures which are explained using the R tool in a stepwise manner with suitable examples.
In the next section, we will look at the career path of a business analyst.
Conclusion
With this, we come to an end about the Business Analytics foundation with R tool tutorial. In the next chapter, we will discuss the Introduction to Analytics.
Find our Data Science with R Programming Online Classroom training classes in top cities: