ACCOMMODATING PROJECT MANAGERS IN SCRUM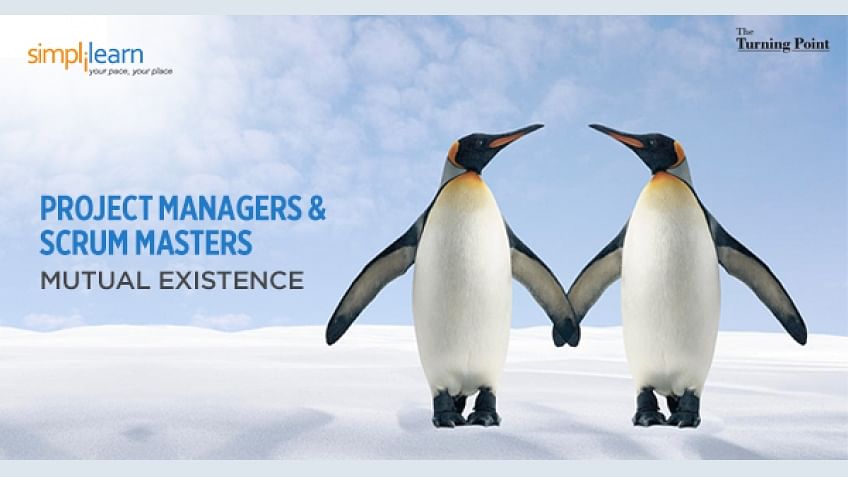 In the last few years several organizations are going the Agile way over traditional waterfall project management methods. While some blend both and are comfortable in the new space , organizations unable to adapt to the new wave have been bearing the brunt in the wrong way. The impact due to these changes have in fact been alarming! Project Managers holding key positions have quit their teams while several PMOs have in few cases have got disintegrated.

Some of the questions that have been floating around were;
Does implementing Agile principles result in such intense, shocking changes?
Can a Project Manager never be a Scrum Master and vice versa?
For dispelling such myths, it is important to understand that Agile is not a disastrous missile that can damage existing processes and job roles. Instead when viewed with an open mind, a Scrum master and project manager can coexist while bringing about the best results.Let us see what a Scrum master and Project manager does:

Role of a Scrum Master
Manages Scrum process – As a leader of the project the Scrum master ensures that end to end execution of the process is maintained.
Ensures team dynamics and function – Execution of work requires a cohesive team with well-defined parameters to work. This is taken care by the Scrum master.
Maintains impediments – A Scrum master ensures that the projects are running smooth and removes any barriers surrounding it.
Does planning of sprints – Any project requires the achievement of goals, one of the focal points of a Scrum master is to plan, accomplish and release them.
Communicates with external interface – Passing the message down the layers is an important aspect which the Scrum master are always glued on.
Role of a Project Manager
Manages all aspects of project –The project manager is the captain of the project and he provides end to end support from start to end.
Does Goal setting – The Project Manager needs to understand outcomes and ensures that they are measurable and realistic
Encourages 'Team Bonding' – As the master of the entire project, the Project manager ensures that his team is well collaborated and defines the work by understanding their capabilities.
Ensures project communication – The torch-bearer of the project is solely responsible for overall communication of the project to get the message clear till the end.
Is the Focal point – Finally, the project manager is the single point of contact for sharing and communicating any information related to the project and thus has an important role to play.
By looking at what a Scrum master and the project manager does, it is understandable that they play similar roles. Given a chance they will also be able to mold and adapt themselves to the changing conditions. Therefore we can conclude that both Scrum Master and a Project Manager can coexist. If so, why the chaos!

Embracing new processes lies in finding common grounds and progressing optimistically rather than the destruction of old existing methodologies.

Are you looking for more information or would want to know more about Scrum or Project Management training then please do not waste time, just visit us at www.simplilearn.com.

References:            
http://www.projecttimes.com/articles/lets-end-the-debate-over-scrum-master-versus-project-manager.html
http://scrummethodology.com/
http://www.scrumalliance.org/community/articles/2012/january/implementing-scrum-how-does-the-project-manager-fi
Find our Agile Scrum Master Online Classroom training classes in top cities:
---