Technology and marketing have advanced significantly throughout the globe. AI has seamlessly merged into our lives, from chatbots to self-driving automobiles. It seems certain that AI will be a crucial component of the next digital products. The marketing industry has been significantly impacted by it as well.
We'll learn how to use these AI-marketing techniques for your company and profit from them.
Artificial intelligence (AI): What Is It?
The large field of artificial intelligence (AI) in computer science is focused on the development of intelligent robots capable of performing activities that traditionally require human intelligence. The phrase generally refers to the goal of developing cognitive capabilities similar to those of humans, such as the ability to reason, find meaning, generalize, or learn from experience. 
Gmail smart replies is a great example of the current state of AI because it's one most people are familiar with, even if you haven't personally used it.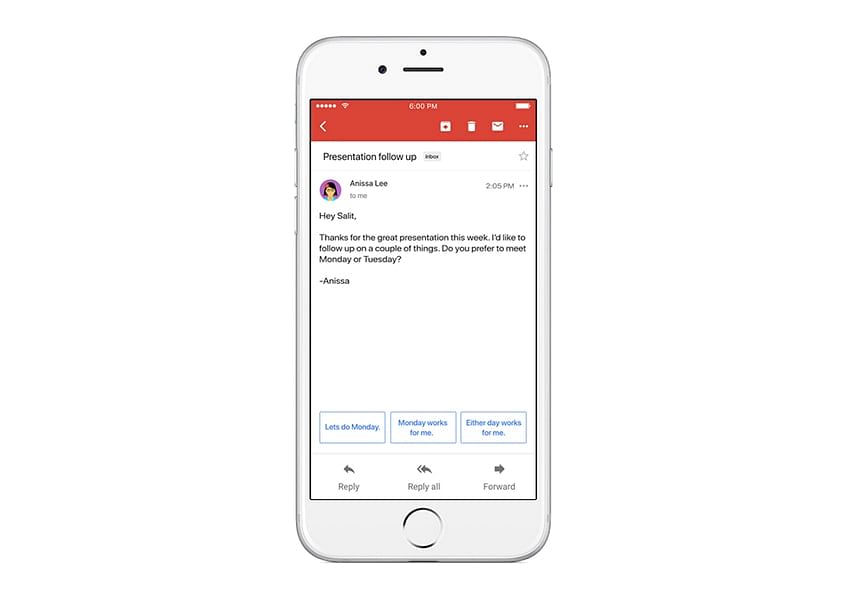 The machine behind the feature is actually reading every piece of text, training the algorithm to better predict language. Currently, the result is multiple short reply options, but that will eventually lead to predicting the rest of your sentences, similar to what auto-fill search queries do now.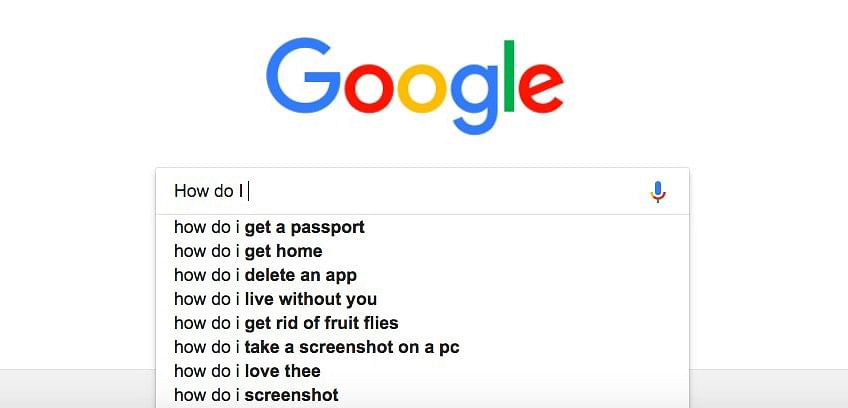 "If Google has this technology, how long until it [penetrates] what we're doing in digital marketing?" Roetzer posed to attendees.
What It Isn't
AI is not exactly the threat many marketers portray it to be. One huge misconception is that it will reduce or eliminate the human factor of brands. If anything, AI has the potential to allow brands to be more human than ever. It's ability to cater to customers at an individual level is unprecedented, and the monotonous tasks that will be lifted from marketers' shoulders will allow them to focus on the brand and its customers more than ever.
It also won't wipe out jobs instantly.
"You don't just flip an AI switch," said Roetzer.
Even if you do have responsibilities that will be automated, the training it takes for machines to develop the algorithms needed to take on these jobs will take five or more years, depending on the task.
"The future is very much marketer plus machine working together. It will enhance what we are able to do," said Roetzer.
Chatbots seem to be one of the first examples people lean on when discussing AI, but the reality is, chatbots—at least the ones we're interacting with today—are hardly examples of AI.
Of course, there are exceptions, but the vast majority of bots are built with human coding, meaning the responses you receive are written and programmed by humans. While there is some AI in the works here, it's not as advanced as many think.
What AI Will Do
Can we build our marketing strategies more intelligently using machines? Well, that's the idea. Imagine what AI will be able to do for events, for example. Marketers and event managers have been finding brilliant ways to tailor the event experience for attendees. But, as Roetzer pointed out, "How do you customize experience of INBOUND [conference] for 24,000 people? You can't."
With AI intelligence, a truly customized event experience becomes very possible, by leveraging the attendee data in a way humans couldn't possibly do at scale.
AI will also work alongside marketers, taking some of the more monotonous tasks off their plates entirely. Roetzer predicts email subject lines will be written by machines, and custom send times will be decided by machines, to optimize open rates by sender. (If you've ever wrestled with email subject lines or A/B tested best send times, you'll agree, this is great news.) Now you have more time to write and strategize.
Here are a few other digital marketing tasks Roetzer says we can look forward to become automated and managed by AI: 
Building buyer personas 
Defining topics and titles for content calendars 
Determine marketing goals based on historical data and forecasted performance
Adjusting digital ad spend in real time
Identifying social media trends 
Forecasting campaign results based on predictive analytics
How AI Is Enhancing Digital Marketing
Artificial intelligence is transforming several industries. Brands operate in a variety of sectors, from retail and banking to technology and artificial intelligence. Artificial intelligence is now being used by brands to interact with their audience. Incorporating conversational marketing into their daily life is an experiment. AI is enabling the possibility of hyper-personalization through individualized product recommendations, intelligent content recommendations, and concepts for customer support as machine learning technology develops. The way digital marketers connect firms to their audiences is changing as a result.
AI in SEO
The connections between websites, content pages, and search engine rankings are analyzed using AI. The outcomes are quick, practical, and even automated strategies to outperform the opposition. This is how:
Find Opportunities
Choosing the appropriate subjects to cover in content requires both science and art. For the most successful themes to target with your content, artificial intelligence finds popular issues in your sector and spots competitive gaps in the market.
Optimized for Conversion
Only the correct traffic generates conversions; not all traffic is created equal. AI provides on-page optimizations to make sure your pages achieve your organizational goals, whether you need users to submit orders or just their email addresses.
Update the Content
The majority of content pages are created, published, and then promptly forgotten. Additionally, while a page's maturity can aid in its search performance, dynamic optimization changes and updated linking provided by AI exploit the link equity of mature material to assist fresher sites in ranking more quickly.
Automation
The shift in search optimization toward artificial intelligence is creating significant optimization opportunities, but automation in search optimization will become more prevalent to take advantage of all these algorithm changes.
AI In Copywriting
It could seem more difficult than ever to produce top-notch digital content because of rising demand. The proper AI copywriting tool, however, can assist in scaling your content generation process. Blog entries, meta descriptions, product descriptions, and ad headlines may all be produced using AI copywriting tools. AI copywriting is used by businesses to save time and money. Cowriting using artificial intelligence entails working together on a writing project.
Ways to Incorporate Artificial Intelligence into Digital Marketing Strategy
Here are some examples of how AI may help your business:
Online Marketing
Reaching the correct audience is a need for every marketing strategy to succeed. With AI-based digital marketing, businesses can easily target their customers. Artificial intelligence collects user data, analyzes it, and forecasts behavior. Marketers can customize their advertising to the preferences of the consumer by using this data.
CRM using AI
Systems for managing content connections are created to assist companies in researching and evaluating their relationships with suppliers, workers, and consumers. You have access to a wide variety of CRM applications online, and most of them make use of AI in some capacity. Data and information about customers are gathered using AI. It uses such information to determine how to enhance consumer interactions and sales channels.
Creation of Content
Since the start of content marketing, marketers have listed content development as one of their main problems. It takes a lot of effort to create high-quality content, which is necessary for effective marketing. AI can help you by creating some of that content for you. The content is consumer-focused and valuable, produced without the need for countless hours from an employee or freelancer, and is intended to help the customer who is looking for information or browsing their social media inbox.
Email Advertising
Marketing professionals may send emails that are prompted by certain user behaviors thanks to AI, which enables firms to customize email marketing campaigns depending on user behaviors. Through the use of subject lines, product suggestions, and messages all selected based on a customer's behavior, they can deliver pertinent emails to consumers' inboxes.
Marketing Materials
AI enables you to identify the most successful material based on the behavior of your target audience, enabling you to use content marketing that generates results. Marketers may have a better knowledge of the kinds of content that resonate with their target audience and share or produce more effective content. AI-powered solutions may assist you in producing content, saving you the expense of making costly movies and other types of media. For instance, you may build and download high-quality films using tools like the FlexClip video creator without the requirement for a designer or specialized technical knowledge. This implies that you can quickly and simply use videos if the audience data indicates that you need to.
Customized Online Experiences
The ability to encounter tailored information and experiences online, just as in the real world, might be the difference between gaining the attention of your target audience and disappearing into the background. By adjusting content and delivery depending on location, likes, dislikes, online activity, devices, and more, AI enables the creation of distinctive, personalized consumer journeys online. With a distinct experience and increased relevance, this is utilized to generate customized email marketing, landing sites, and even real-time adverts, improving the likelihood of conversion.
Analytics for Predictive Marketing
Marketing teams are finding it challenging to truly get insights from the massive amount of data that are daily entering their firm. Using predictive analytics, which uses a combination of machine learning, algorithms, models, and datasets to forecast future behavior, AI marketing solutions enable marketing teams to make the most of this data. This can assist digital marketing teams in better understanding the kinds of products consumers will be looking for over time and how to position campaigns accordingly.
Finding Small-Scale Influences
Another major trend in marketing right now is influencers, and AI algorithms are already being used to ensure that the people who are most likely to appeal to you show up in your search results and social media feeds.
Advertisers will increasingly employ AI to find the smaller influencers best compatible with their businesses and target audiences. This has caused the creation of "micro-influencers," who are often regular individuals rather than superstars and who utilize their specialized knowledge to cultivate a small following that values their opinions. With the help of AI, businesses can search a wide range of niches and audience segments for micro-influencers who have the right audiences for them.
E-commerce
Successful use of artificial intelligence has the potential to have a big impact on e-commerce business owners. AI is capable of producing everything from websites and content to product recommendations, inventory control, and customer support. AI might be used, among other things, to forecast e-commerce sales, conduct competitive market research, and pinpoint customer search tendencies.
Where Do We Go From Here? 
There is still a ton of education to be taught around AI and the best ways to use it. If you're having this discussion with your teams right now, you're still ahead of the game.
"The companies you would think would be leading the AI front aren't doing this on their marketing teams," said Roetzer. "It can be your competitive advantage."
In a consulting role, Roetzer is often speaking to outside businesses about the role AI can play in digital marketing. That conversation often starts with, "We need AI to do this," to which he replies, "Tell me about the business problem you have, not that you need AI. At the end of the day, it's still a technology that may help you solve the business problem."
Here's what he advises companies that are anxious to get started:
1. Create a spreadsheet and start documenting the tasks you and your team do repeatedly. In another column, note how frequently these tasks are performed, and in another, give each task a value (that you can later filter by value). That way, you begin to formulate what your biggest priorities are, and how much time they take away from other tasks.
2. Reevaluate the data you collect, and assess the opportunities to get more useful information from that data. If your business is like most companies, a majority of the data you collect from your customers is "dark" data, or untouched, unused information that you can and should be leveraging. How to leverage that data will take some creative brainstorming and some research.
3. Consider the AI capabilities of your existing marketing technology stack. Is there any low-hanging fruit that you can begin optimizing?
4. Make ethics a part of the conversation, now. Data ethics makes headlines globally today, and that will only grow as AI becomes the norm. Before you get into the weeds of developing an AI strategy, understand that your company will have massive amounts of user data, and how and why you use that data matters.
 
AI has a valuable place in digital marketing, and we'll start to see which businesses are taking advantage of it in the next few years. If you're afraid you're late to the game, rest assured, AI integration is just getting started.
For a foundational understanding of AI and it's capabilities, check out our AI Course. We also offer Machine Learning training, and our Digital Transformation Academy provides a thorough education for executives on these technologies and how businesses can begin using them.
Conclusion
AI is now a useful tool for marketers. It has altered how marketing is carried out and has significantly improved the complete procedure. But it still has a long way to go before it is more practical and effective. Please add any further information you may know about this in the comments area. 
You can learn more about AI and it's applications with our Professional Certificate Program In AI And Machine Learning Program. With real-world labs and projects, you'll get a chance to learn practical applications of AI and ML through hands-on experience.