Three Key Trends in the Thriving Field of DevOps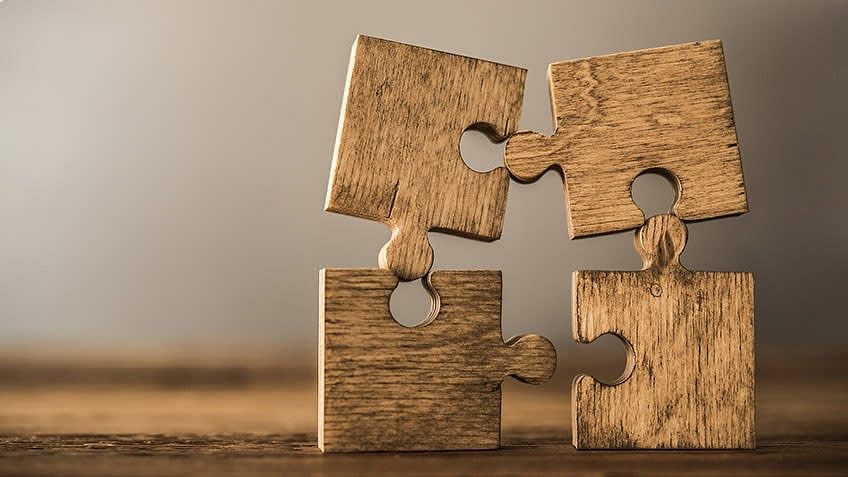 Virtually every company is fast becoming a digital enterprise, driven by exciting new technologies used to streamline a vast array of internal and external processes. In fact, we really need to thank the teams that develop and deploy the software, services and applications that help us run our operations more smoothly. But there's another group that has been taking center stage lately and gaining recognition for bringing IT and software deployments to new heights: the role of DevOps. DevOps has now risen importance to the point that Forrester dubbed 2018 "The Year of Enterprise DevOps."
What is DevOps? 
DevOps stands for development + operations. It brings together the software development side and the operations side for vastly improved communication and collaboration. That in turns speeds up software development and deployment and ensures it is aligned with business objectives. DevOps views cross-functional teams across many disciplines as a collaborative unit that enables continuous development and deployment cycles, encourages automation, removes bottlenecks from the process, reduces mistakes and improves IT service agility and recovery. Individuals who are trained to execute on both disciplines generally fill these critical roles. 
DevOps is here to stay. If you're considering DevOps for your organization, or you're an individual who wants to learn more about a career in DevOps, here are three key trends that are currently shaping DevOps: 
1. While Tools Thrive, Culture Makes the Difference 
A key driver of the DevOps revolution is the availability of powerful software tools. DevOps managers turn to Docker, Jenkins, Puppet, PowerShell, Chef and other technologies to make their interactive processes work. Teams communicate more effectively with GitHub, Microsoft Teams, Slack and other collaboration tools, and teams use tools to continually monitor software releases and quickly alert IT teams about failures or other shortcomings. But don't be fooled: Tools make the process happen, yes, but the exchange of knowledge and alignment with business objectives is where the rubber really meets the road for companies, and that's the culture. 
DevOps was conceived to build a culture of better process management so that teams can get things done better and faster. Sharing tools and giving every constituent in the development, deployment, redevelopment and redeployment process greater visibility empowers a more fluid process that is simply a better way of doing business. According to one developer report, 80 percent of companies reported that development and operations now share at least some tools, which is the first step in establishing the DevOps culture.  Management looks for the business benefit that contributes to the bottom line, helping to raise the bar for companies to truly be "digital." But [SE1] this is a cultural change as much as a technological or tool-driven one.
2. Cross-pollination Drives More Diverse Skillsets 
On a related note, the tenets of DevOps are driving IT and software development professionals to pursue more holistic skillsets that can be applied across the organization. DevOps creates an ongoing feedback loop between constituents on both the development and operational sides, and continuously improves operational efficiency. An Interop ITX/BMC survey on DevOps reports that 43 percent of respondents indicated operations staff had become involved in future product feature enhancements, and 41 percent said that development had become more involved in application deployments. More importantly, 25 percent reported that corporate management structure had been changed to better align development and IT staff and goals. If you're considering a career in DevOps, note that IT and software development professionals who can fill multiple roles will be well-positioned to thrive in this field. 
3. DevOps Adoption Flourishes and Expectations Remain High
Adoption of DevOps is growing fast. Forrester reports 50 percent of organizations adopted DevOps in 2017.  A global survey of CTOs and IT professionals found that 65 percent believe the DevOps workflow saves them time during the development process and 29 percent planned to invest in DevOps in 2018. And that's still just the beginning: The global DevOps market size is expected to reach $12.85 billion by 2025.
 
The software development lifecycle is a complex one, and DevOps gives organizations a way to bridge the divide between the teams that deal with design, testing, quality assurance, deployment, and support. DevOps contributes to better performance and business results as well. In the earlier Interop ITX/BMC report, nearly 80 percent of companies had indicated that they had seen or expect to see improvement in production stability and 78 percent of them had seen or expect to see improvement in application performance.
Conclusion
As a perfect combination of technology innovation and IT process culture, DevOps is revolutionizing the way software and services are deployed. It's changing the culture, driving a need for more diverse skillsets, and quickly being adopted in enterprises all over the world. DevOps has become a critical skillset for those in IT, especially for those who intend to master deployments in the cloud and improve the way their organizations make use of technology in this digital age. 
 
Find our DevOps certification training Online Classroom training classes in top cities:
---