Lean in Manufacturing Tutorial
Welcome to the fourth chapter of the Lean Management tutorial (part of the Lean Management Certification Training).
In previous lessons we learned about Lean methodologies, ways to identify and minimize various types of waste, we also learned Tools used in Lean that support a productive environment. Here, we will talk in detail about "Lean in Manufacturing."
In the next section, we will start with the agenda of what we are going to cover in this section and then go into the details of Lean in manufacturing.
Objectives
We shall briefly cover the topics on:
Background of Lean manufacturing

Elimination of waste from the manufacturing process

Lean tool implementation

A case study on Boeing's Lean journey

Challenges faced in lean in manufacturing
In the next section, we will start with a Lean manufacturing background.
Lean Management Background
Lean manufacturing is not a collection of best practices from which manufacturers can pick and choose. It is a production philosophy, a way of conceptualizing the manufacturing process from raw material to finished goods and from design concept to customer satisfaction.
Lean is truly a different way of thinking about manufacturing. While several product innovations are happening in the manufacturing industry, organizations are largely focused on efficient ways of producing things.
This is largely because of today's context of an increasingly competitive "immediate" global market, requiring companies to innovate, conceive and deliver products faster, at lower cost, and of better quality than their global competitors.
Lean manufacturing is a leading manufacturing paradigm of this fast-paced market economy, with a fundamental focus on the systematic elimination of waste that holds the potential to produce both meaningful environmental results and financial wellbeing.
While Japanese manufacturers embraced Lean as their biggest hope in recovering effectively from a war-torn economy in the 1950s, today companies embrace Lean manufacturing for the following three fundamental reasons:
Efficiency
First, the highly competitive, globalized market of today requires that companies lower costs to increase margins and decrease prices through the elimination of all non-value-added aspects of the enterprise. This helps achieve the "Efficiency" goal of Lean manufacturing.
Responsiveness
Second, customer responsiveness is a key aspect, meeting rapidly changing customer "just-in-time" demands through rapid product mix and incorporating changes and increases in manufacturing velocity in this manufacturing age is the key. This helps achieve the "Responsiveness" goal of Lean manufacturing.
Quality
Finally, producing desired goods quickly won't maintain a market share if the product isn't of high and consistent quality. This helps achieve the "Quality" goal of Lean manufacturing.
Thus, the three key goals of Lean manufacturing, efficiency, responsiveness, and quality are achieved in this manner.
Lean manufacturing represents a fundamental paradigm shift from traditional "batch and queue" mass production to production systems based on product aligned "single-piece flow, pull production."
Whereas "batch and queue" involves mass-production of large inventories of products in advance based on potential or predicted customer demands, a "single-piece flow" system rearranges production activities in a way that processing steps of different types are conducted immediately adjacent to each other in a continuous and single piece flow.
If "single-piece flow" system is implemented properly, a shift in demand can be accommodated immediately, without the loss of inventory stockpiles associated with traditional batch-and-queue manufacturing.
In its most basic form, Lean manufacturing is the systematic elimination of waste by focusing on production costs, product quality and delivery, and worker involvement. While "waste" has always been thought of as an undesirable by-product of most factory production systems, many have also considered this an inevitable "end-of-pipe" control expense on the corporate balance sheet.
Henry Ford was the first one to realize that waste also represents inefficient (and more costly) production processes. Although seeming abundant resources at this time in history prevented a resource conservation mentality specifically, Henry Ford was obsessed with reducing the number of resources wasted in his automobile manufacturing processes.
As a result, Ford mandated the use of every possible bit of raw material, minimizing packaging, and material reuse. Reduced production time - through the first moving assembly lines and development of products with interchangeable parts - was also the result of Ford's obsession with maximum production efficiency.
Boeing's Lean Journey
In this section, we will cover case study on Boeing's journey on Lean.
History and Background of the Lean journey

Lean Principles Embraced

Lean Implementation

Waste Elimination Focus Areas
In the next section, we will talk about history and background.
History and Background of Lean Management
The Boeing Company began implementing Lean manufacturing throughout its Commercial Airplanes division in February 1996. Lean efforts have since been expanded to the entire Boeing Company.
A key Lean manufacturing implementation driver for Boeing has been increasing its ability to deliver more value to customers, thereby increasing its competitiveness. The focus of Boeing's Lean effort is the continuous elimination of waste in the Company's manufacturing processes, including reducing costs, cycle time, and defects.
The Boeing Company is applying Lean manufacturing principles and strategies to improve and streamline its overall production systems.
By using Lean manufacturing strategies and tools, Boeing is maximizing its production efficiency, and helping to achieve its goal of standard operations, ensuring that employees are doing the right work, the right way, at the right time.
In the next section, we will cover how the Lean principles were embraced.
Lean Principles Embraced
Boeing has based its Lean activities on the principles demonstrated in the Toyota Production System (TPS).
Lean principles embraced by the Boeing Company are as follows.
Value stream: Identify the universe of actions associated with producing raw materials into a finished product.
Value flow: Ensure that products and processes flow continuously by removing the unnecessary steps in the manufacturing process.
Pull value through from the customer: Work begins only when a customer has requested ("pulls") the product. This approach prevents the production of unwanted or unneeded products.
Remove waste: Eliminate all "non-value added" aspects of the production process.
Pursue perfection: Improve products and processes continuously.
Boeing incorporates these principles into all of the Lean efforts taking place throughout the Company. Boeing believes these principles have resulted in substantial changes in the manufacturing environment and produced significant results.
In the next section, we will talk about Lean implementation approach.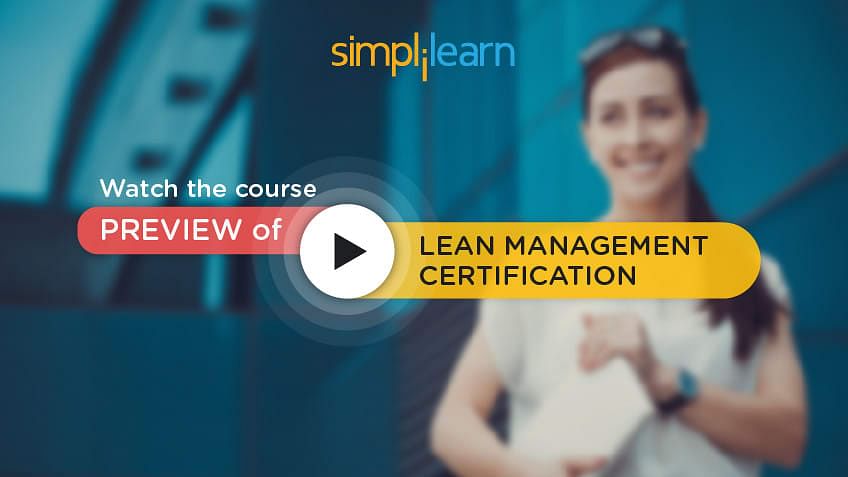 Lean Implementation
To implement Lean manufacturing in different work areas throughout the Company, Boeing has employed several processes.
Work area staff begins with conducting a Lean manufacturing assessment. The assessment requires that every aspect of a specific work area is examined and its performance is evaluated. After staff completes the assessment, they develop an implementation plan.
The implementation plan includes the Lean manufacturing strategies, tools, and techniques that staff will implement to improve the production process of the work area.
A central component of Lean implementation is employee participation.
Only when employees take ownership and accountability, it becomes easier to implement and is more effective. Boeing utilizes Accelerated Improvement Workshops (AIWs).
AIWs are "a rapid learn/do process where the people who do the work reorganize it to achieve major reductions in cost and flow time."
The workshops are 5 days long and combine training, planning, and implementation in a single work week so that rapid improvements can be made on the factory floor.
The workshops focus on individual work areas and allow employees to develop and implement significant changes to work procedures, the flow of work, and the machines used for production.
In the next section, we will cover what areas Boeing focused to eliminate waste.
Waste Elimination Focus Areas
In implementing a key principle of Lean, eliminating waste, Boeing has focused its efforts on many forms of waste, which includes:
Complexity: Reduce or eliminate complex solutions because they tend to produce more waste and are more difficult to manage.
Labor: Eliminate all unnecessary "movement" and steps of people.
Overproduction: Produce only the exact amount of goods the customer wants when the customer wants them.
Space: Conserve space by improving the poor arrangement of machines, people, conveyors, or workstations, and storage of excess raw materials, parts, work-in-process, and finished goods inventories.
Energy: Operate equipment and use person-power only for productive purposes.
Defects: Strive to achieve the goal of no rework.
Materials: Convert all materials into products. Avoid scrap, trim, excess, or bad raw materials.
Idle materials: Make sure that nothing sits idle, so there is a steady flow to the customer.
Time: Eliminate delays, long setups, and unplanned downtime of machines, processes, or people.
Transportation: Eliminate the movement of materials or information that does not add value to the product, such as double and triple handling of goods and needless movement of information.
Unsafe Acts: Eliminate dirty, dumb, and dangerous acts. The diagram enlists the seven major types of waste and majority of the waste elimination areas are focused around these.
Summary
Here is what we have covered in this lesson. We covered
I hope you had a great time learning about Lean in manufacturing.
Conclusion
Next, in the fifth chapter, we will learn about Lean in Service.