Drawn by the high-paying jobs available for ITIL® certified professionals? Preparing for the ITIL exam, but not sure where to begin?
This article offers a brief overview of the best ITIL books and links to purchase them.
What is ITIL®?
The Information Technology Infrastructure Library (ITIL) is a set of best practices for IT service management (ITSM) that aligns business needs with IT services. The ITIL certification, owned and maintained by the Axelos, is an entry-level qualification in IT service management.
Globally-recognized and respected, the ITIL certification enables professionals to use IT as a tool to facilitate growth and transformation of business.
The ITIL covers 26 processes, categorized into five main modules: service design, service transition, service operation, and continual service improvement.
The ITIL exam is a closed book test with 40 multiple-choice questions. A score of 65 percent or better is required to pass the exam. Find a complete guide to the ITIL Certification here!
Top 10 Books for the ITIL® Exam
These are the best ITIL books that can help you clear the exam - 
1. ITIL4 Foundation Exam Full Preparation

This book on the latest version of ITIL will help you prepare for your ITIIL exam in full swing. It's a guide for a thorough preparation which will help you crack your ITIL 4 smoothly. This is one of the best ITIL books developed according to the official Exam Guide from ITIL, so you can pass the actual ITIL® Certification Exam in the very first attempt!
2. ITIL Exam Prep Questions, Answers, and Explanations: 800+ ITIL Foundation Questions with Detailed Solutions

The ultimate book for ITIL Exam Preparation with 800+ questions, answers, and explanation. Written by Christopher Scordo and endorsed by the Association of Project Management (APM), the official accreditor of ITIL. 
This is a worthy read, as the entire volume contains 800+ questions accompanied with 15 mock exams modeled after the real ITIL Foundation exam. This book doesn't eliminate the need for studying the ITIL Foundation thoroughly but definitely recommended for exam preparation if you wish to crack the exam in the first attempt.
3. ITIL® Lifecycle Publication Suite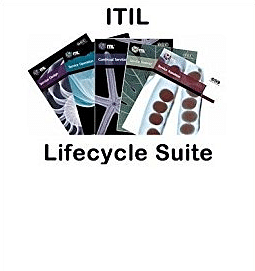 The Office of Government Commerce offers the ITIL Lifecycle Publication Suite. The five ITIL foundation modules are spread over five stages, which take a lifecycle approach. Beginning with service strategy, the ITIL Lifecycle Publication Suite moves through to the continual improvement stage.
The content of each stage relates to the previous level. All five books discuss service management as a practice. Service strategy discusses principles, organizational culture, and allied considerations. Service design consists of two important sections: the activities and design processes.
The transition and operation modules provide in-depth information on event management and incident management. Finally, the continual service improvement segment deals with governance and benchmarks.
With a continual feedback system built into each stage, you stay current with changing business needs and aligned IT services. Priced at $335, purchasing the entire suite is a lot more cost-effective than purchasing each module individually. The suite is also available as a PDF.
You can purchase the book here.
4. IT Service Management: A Guide for ITIL Foundation Exam Candidates, Second Edition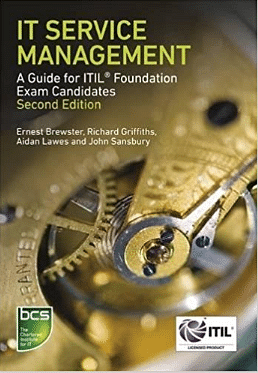 Before taking the exam, it is important to assess your knowledge level & preparatory readiness. This officially licensed product helps with just that. Designed as a study guide, it is broken down into four sections. The first section is a basic overview of service management. Section two covers each module of the ITIL lifecycle. The third section deals with the ITIL processes and functions; the fourth one discusses measurements and metrics. This book is easy to read and helps you pass the exam on your first attempt.
The $26, 200-page volume is authored by Ernest Brewster, Richard Griffiths, Aidan Lawes, and John Sansbury, and is published by BCS.
You can purchase the exam guide here.
5. Passing Your ITIL Foundation Exam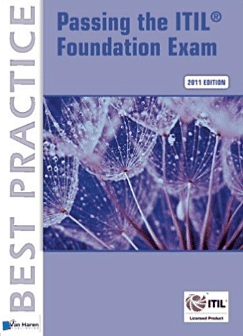 Published by TSO, the official publisher of ITIL, and endorsed by the ITIL Official Accreditor, Passing Your ITIL Foundation Exam has been fully updated in line with the  ITIL syllabus and to reflect current exam techniques. As such, this book is the ideal companion for students preparing for their ITIL Foundation Exam.
This guide is part of the official Best Management Practice portfolio. It provides a comprehensive overview of the ITIL Foundation syllabus, ideal for developing an understanding of the basic concepts, principles, and terminology associated with IT service management. It contains chapters on service management, each of the five lifecycle stages, and service management technology.  Additionally, it includes information on the qualification scheme and the exam itself to ensure your preparation for the exam is comprehensive.
You can purchase this ITIL book here.
6. ITIL Foundation Exam Reference Book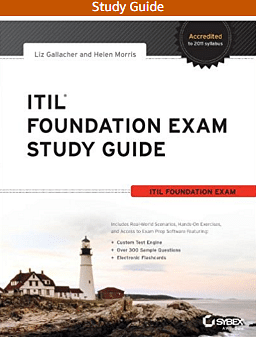 This book is authored by two of the most accomplished trainers in ITIL: Helen Morris and Liz Gallacher. Drawing upon their extensive experience, they have reorganized the syllabus into a structure that is helpful for candidates studying on their own. The book clearly explains ITIL lifecycle modules in a manner that is easy to understand, with generous use of charts, graphs, and illustrations. Each chapter ends with a summary.
The content is laid out in a logical sequence. It offers real-life examples as well as providing links to free downloadable study tools, and includes questions at the end of each chapter. You can buy it here, for under $32.
7. ITIL V3 Foundation Complete Certification Kit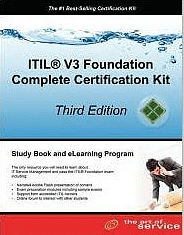 ITIL V# Foundation Complete Certification Kit is offered by The Art of Service, a premier IT service framework company. This kit contains study material and offers an online course as well. With flash slideshows and voiceovers, it helps you understand ITIL concepts quickly.
It is easy and quick to install the application. While the study material is a little sparse, the online course is great. It comes with quizzes and a standard 40-question mock exam at the end. Authored by Tim Malone, the book is available for under $22. Get it here.
8. ITIL Foundation Essentials: The Exam Facts You Need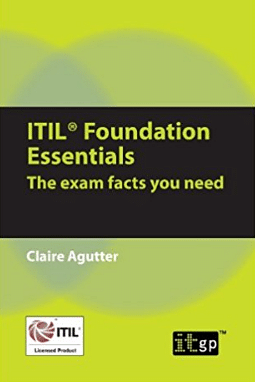 ITIL Foundation Essentials is another useful ITIL resource written by Claire Agutter, an ITIL principal lecturer for over ten years. This 150-page book takes a direct approach to the bare essentials of ITIL in a well-organized layout, is simple to read, and gets straight to the point.
People who expect an in-depth study on ITIL would be disappointed with this book. But for beginners, this is a pretty handy ready-reckoner that can be purchased for $14.95. You can buy the book here.
9. ITIL For Beginners: The Complete Beginner's Guide To ITIL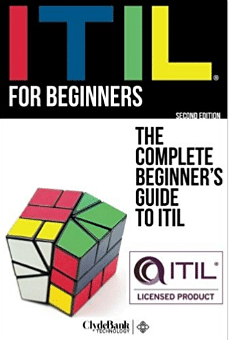 As the name suggests, ITIL For Beginners is a comprehensive guide to the ITIL Foundation certification and is offered by ClydeBank Technology. This 98-page book contains proven strategies and steps to help beginners quickly and easily understand ITIL lifecycle modules.
IT service management is explained in simple terms while covering the entire subject. Every concept is broken down into smaller chunks for an easy understanding of IT principles. This condensed version of ITIL lifecycle modules is a good option for beginners. Get this book for under $12 here.
10. ITIL Foundation Complete Certification Kit - Study Book and eLearning Program - 4th Edition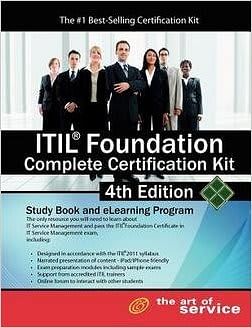 The ITIL Foundation Complete Certification Kit is a comprehensive guide to the ITIL certification. This book offers a detailed explanation of ITIL lifecycle modules, from strategy to continual service improvement. The concepts are well explained, and procedures are easy to understand.
It provides graphical illustrations and tables where applicable. One of the most comprehensive books on this list, this guide can serve as a single, all-in-one reference when preparing for the ITIL Foundation exam. However, the software comes with an expiration date.
Consulting a resource/book is crucial to doing well on a certification exam.  The ITIL exam is no different, and with these eight books, you can set yourself up to ace the test!  We hope you enjoyed the list: don't forget to bookmark this page as you prepare! And if you liked the article, you will love our free guide to the ITIL certifications: download your copy today!
If you are looking to get started on your certification for ITIL, you can enroll in Simplilearn's ITIL® 4 Foundation Certification Training Course. Already an ITIL® V3 Expert?  Then you are qualified to take the ITIL® 4 Managing Professional Transition Module Training.  Get started now!