At Simplilearn, we believe professionals should have access to training programs that offer the most recent skills in order to stay up to date in their industry. That's why we are thrilled to announce our latest course, Simplilearn's Digital Selling Foundation Program. 
Simplilearn's Digital Selling Foundation Program
Selling has undergone a drastic transformation in the digital age, prompting the need for sales teams to constantly stay on the cutting edge of digital technology in order to be able to reach out to customers effectively. The Social Media and Sale Quota survey showed that 72.6 percent of salespeople using social selling outperformed their peers and exceeded quota by 23 percent. These sales skills don't come naturally, even to millennials. Digital selling demands training. 
This Simplilearn Digital Selling Foundation Program provides the blend of foundational knowledge and hands-on experience that will help sales teams achieve higher quality prospects, drive quicker conversions, generate more customer revenue and gain a competitive edge in the marketplace.
Developed by an Industry Expert
Highly regarded on the world speaker circuit, Lilach Bullock is a global digital marketing and social media influencer. She's been listed by Forbes as one of the top 20 women social media power influencers and was crowned the Social Influencer of Europe by Oracle. Bullock was instrumental in the creation of this digital selling course, utilizing her years of experience to design a comprehensive training program ideal for teams and individuals who are ready to bring their selling strategy into the 21st century.
Who Should Enroll 
This training program is perfect for professionals who want to advance their career with a deeper level of understanding about various digital and social sales methodologies, techniques and tools. This course is ideal for:
Sales and sales team leads
Account and relationship management
Those who are into consulting
Those involved in business development
Marketing and digital marketing professionals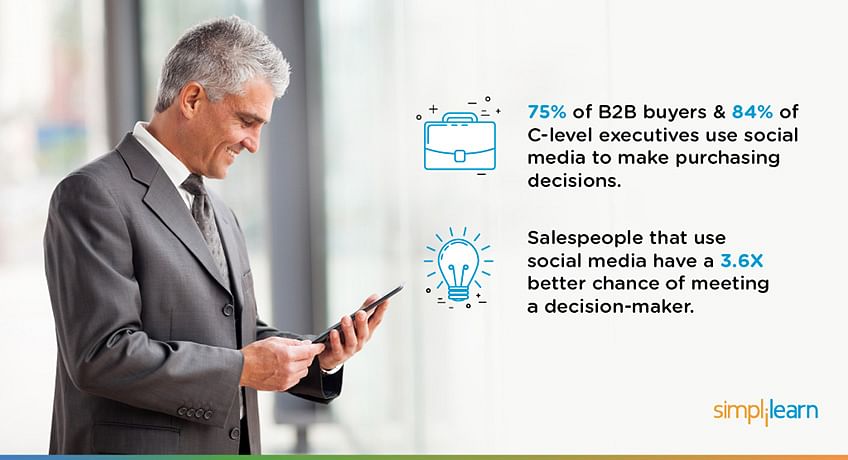 Course Structure
The program is divided into seven sections and teaches its students how to integrate digital techniques into the sales process and enhance sales performance. A variety of case studies and industry-specific projects provide hands-on, real-world experience with digital and social selling.
What Skills Will You Learn? 
The training will help marketers master the digital selling skills that are needed to stay relevant in the market today. By the time of completion, students will understand: 
How to use digital assets to identify, engage and drive revenue from buyers
How to leverage social media, content, and brand to influence buyers
How to utilize CRM and sales intelligence tools for better conversion, retention, and referrals
Stay on the Leading Edge with Digital Selling Skills

In today's ever-changing digital landscape, it's important to keep oneself up-to-date with all the latest techniques and methodologies to stay relevant. With our specialized training, salespersons and teams will gain the knowledge and skills that they need to win more online customers for their company.