A Game of Chess
Life is like a game of chess. One wrong move, and suddenly you are checkmated. Everybody is fighting to stay alive. Everybody wants that corner office, everyone wants to be king. But only a smart, select few can actually survive the landmine and make it big. It takes a lot of thought, strategy, and effort to take the king's place.

Every step you take needs to be planned and executed to perfection.

Apart from planning and execution, you will also need to continuously improve.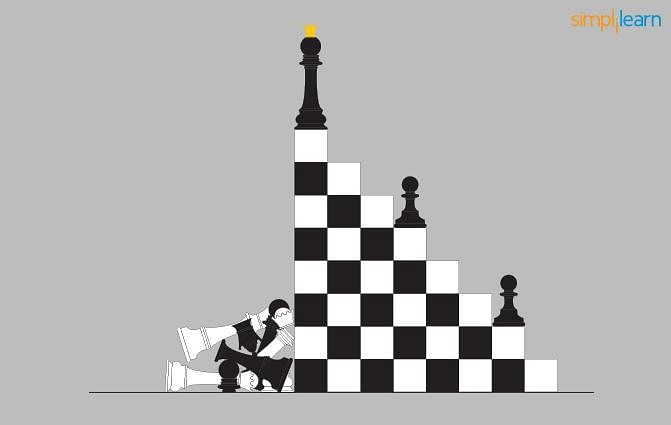 Think about it. Without being able to improve your skills and your knowledge, how will you get ahead of your peers?

A willingness to improve and progress is the only way to beat stagnation. Continuous improvement is important for everyone and everything. If you don't make the right moves, you will eventually get knocked off the chessboard.

But how do you continuously improve? 

Some people attend workshops and professional training sessions. Others take correspondence courses and read voraciously in their spare time.

But the only proven route that guarantees the best returns is with a professional certification.   
Why are certifications important in today's scenario?
Getting a professional certification requires a sound, robust understanding of the specialized skills and knowledge necessary to perform with a higher degree of competence in a particular domain or field. The additional annual requirements to maintain a professional credential make sure your skillset is up-to-date with the latest advancements in the field. 

The value of your certification lies in the validation it offers and the recognition that you will get from both your peers and your employers who will see it as proof of your competence and accomplishment. Likewise, the education that will be required to attain the certification will definitely enhance the work you do in your current field. In every industry or profession, professional certifications benefit two parties – the employee, and the employer.
 
How employees benefit from professional certifications
Employees benefit from professional certification in several ways: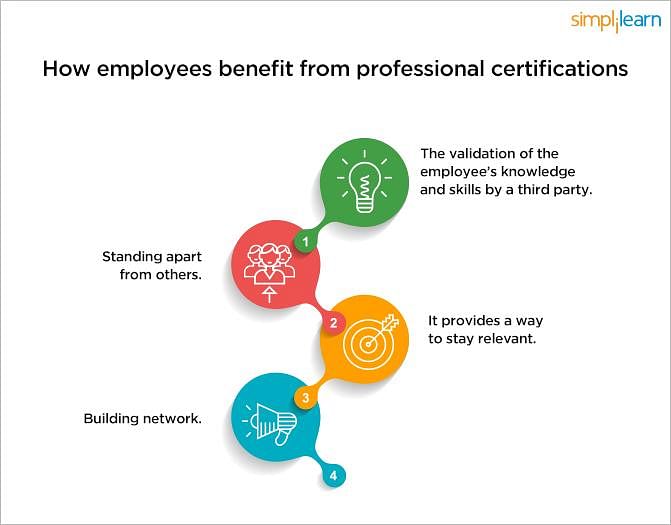 #1. The validation of the employee's knowledge and skills by a third party.
Accredited organizations are usually the third party that provides validation. These organizations generally follow a standard that everyone is tested on. Getting a good score and the certification's stamp of approval is tantamount to beating all your peers in the industry. The certification is a professional milestone that carries credibility and weight among clients, peers, and organizational leaders.
#2. Positioning yourself a cut above the rest.
With a certification, you stand apart from non-certified professionals. During the hiring process, it places you on a different level and even gives you the ability to command higher pay. On a resume, it serves as proof of your qualifications, knowledge, and skills. It indicates a higher level of competency and shows quality performance and commitment. For those currently not looking for a job, a certification is a definite requirement to stand apart from your peers and competitors as well a sign of advancement in your field.
#3. It provides a way to stay relevant.
With annual training and continuing certification requirements, practitioners have no choice but to stay up-to-date, work on multiple types of jobs, learn the latest skills, and build a network.
#4. Building a network.
To sit for a certification exam, every candidate must register on the exam provider's site. This opens the door to a huge community of certified professionals and industry experts in the same industry, which, in turn, helps you with job opportunities and knowledge transfer.
How employers benefit from a professional certification?
Employers also benefit from certified employees in several ways: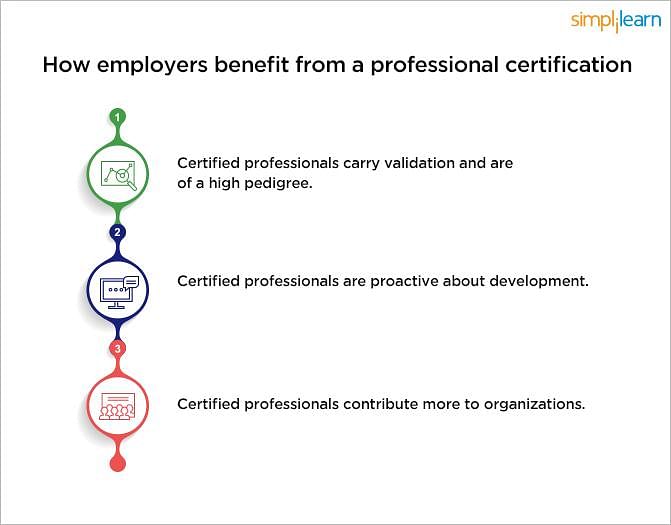 #1. Certified professionals carry validation and are of a high pedigree.
It helps every employer measure the qualifications and the effectiveness of the potential hire. It drastically reduces risk and simplifies the search that will be conducted through the validation of knowledge by providing a hiring baseline. In a job posting, if a certification is presented as a requirement, it restricts the hiring pool to the absolute best talent and filters out non-serious and semi-serious candidates. It is important that the certification is granted by an established organization if the employer is dependent on an independent validation for verification of a candidate's skill.
#2. Certified Professionals are proactive about development.
A milestone is created for employees with a professional certification program. Post-certification, it remains a motivating driver to pursue further education and training since there are maintenance requirements for every certification. Employers can use this to their advantage, making a certification essential for pay raises or promotions.
#3. Certified professionals contribute more to organizations.
The proven knowledge and competency add a lot of value to an organization. They are faster and more accurate as workers. They also may be creative as well as insightful while solving business-related problems. Certified employees also serve as evidence that the organization's teams are more qualified than those of their competitors.
The Simplilearn advantage
Simplilearn is the largest professional certification company in the world. Ranked the '8th Most Influential Education Brand' by LinkedIn, and 'Best Education Website' by IAMAI, Simplilearn is trusted by the best in the industry like Google, Apple, Cisco, Microsoft, and many others. We work with both companies as well as individuals to address their unique learning needs. Our training base extends from Project Management, IT, and Agile and Scrum to Big Data, and Digital Marketing.

With 500,000+ trained professionals, 2000+ qualified trainers, 400+ courses, and 40+ global accreditations, Simplilearn distinguishes itself as a pioneer in online education for professionals. 

So don't wait any longer. Take charge of your career with Simplilearn. Get certified, get ahead!