Research Study: Trends & Best Practices in Onboarding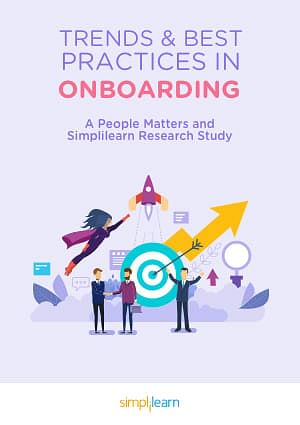 About the Report
Simplilearn, in partnership with People Matters, recently released a research study assessing the current state of onboarding in India. The study included the participation of 106 companies across diverse industries and sectors. It was developed to gain an understanding of onboarding and pre-boarding practices in India, and how organizations are leveraging technology in these processes. 
This research study focuses on the following: 
The current state of onboarding 
Onboarding technology
How organizations can improve their onboarding practices
Organizations have the opportunity to use onboarding, pre-boarding, and technology to upskill their employees, accelerate learning and retain talent. Find out how by downloading the complete Trends & Best Practices in Onboarding research study now.
 
---