Introduced more than 120 years back, Coca-Cola is still the most sipped soda worldwide, with a staggering 1.9 billion servings daily spanning 200+ countries. The brand has always been enthusiastic about engaging customers more effectively. The robust Coca Cola Marketing Strategy has been able to invigorate the masses over the years, ranking as the world's largest manufacturer and licensor of 3,500 nonalcoholic beverages.  
Coca-Cola Target Audience 
Coca-cola has colossal brand recognition as it targets every customer in the market. Its perfect marketing segmentation is a major reason behind its success. 
Age
Firstly, the company targets young people between 10 and 35. They use celebrities in their advertisements to attract them and arrange campaigns in universities, schools, and colleges. 
They also target middle-aged and older adults who are diet conscious or diabetic by offering diet coke. 
Income and Family Size
It introduces packaging and sizes priced at various levels to increase affordability and target students, middle class, and low-income families and individuals.  
Geographical segmentation 
Coca-Cola sells its products globally and targets different cultures, customs, and climates. For instance, in America, it is liked by older people too. So, the company targets different segments. It also varies the change accordingly, like the Asian version is sweeter than other countries. 
Gender
Coca-Cola targets individuals as per their gender. For example, Coca-Cola light is preferred by females, while coke zero and thumbs up are men's favorite due to their strong taste.
Coca-Cola Marketing Channels
Coca-Cola initially employed an undifferentiated targeting strategy. In recent times, it has started localizing its products for better acceptability. It incorporates two basic marketing channels: Personal and Non-personal.
Personal channels include direct communication with the audience. Non-personal marketing channels include both online and offline media, such as
Newspapers
Promotion Campaigns 
Events
Television
Posters 
Emails
Webpages
Leaflets
Billboards
PR activities 
Social Media
Magazines
Radio
Coca-Cola Marketing Strategy 
A uniquely formulated Coca Cola marketing strategy is behind the company's international reach and widespread popularity. The strategy can be broken down into the following:
Product strategy 
Coca-cola has approximately 500 products. Its soft drinks are offered globally, and its product strategy includes a marketing mix. Its beverages like Coca-Cola, Minute Maid, Diet Coke, Light, Coca-Cola Life, Coca-Cola Zero, Sprite Fanta, and more are sold in various sizes and packaging. They contribute a significant share and generate enormous profits.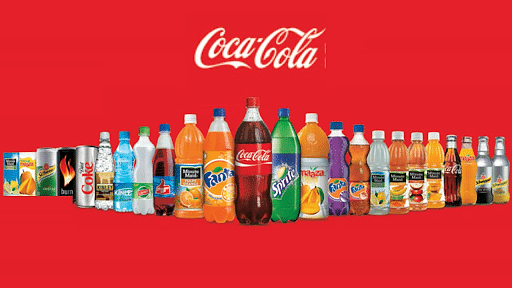 Coca-Cola Products
Pricing Strategy
Coca-Cola's price remained fixed for approximately 73 years at five cents. The company had to make its pricing strategy flexible with the increased competition with competitors like Pepsi. It doesn't drop its price significantly, nor does it increase the price unreasonably, as this would lead to consumers doubting the product quality and switching to the alternative.  
Place Strategy 
Coca-cola has a vast distribution network. It has six operating regions: North America, Latin America, Africa, Europe, the Pacific, and Eurasia. The company's bottling partners manufacture, package, and ship to the agents. The agents then transport the products by road to the stockist, then to distributors, to retailers, and finally to the customer. Coca-Cola also has an extensive reverse supply chain network to collect leftover glass bottles for reuse. Thus, saving costs and resources.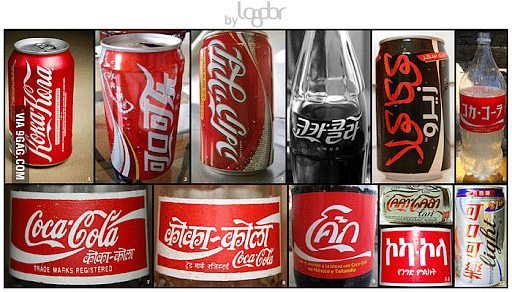 Coca-Cola's Global Marketing
Promotion Strategy  
Coca-Cola employs different promotional and marketing strategies to survive the intense competition in the market. It spends up to $4 million annually to promote its brand, utilizing both traditional and international mediums for advertisements.   
Classic Bottle, Font, and Logo
Coca-Cola organized a global contest to design the bottle. The contest winner used the cocoa pod's design, and the company used the same for promoting its shape and logo. Its logo, written in Spencerian script, differentiates it from its competitors. The way Coca-cola uses its logo in its marketing strategy ensures its imprint on consumers' minds.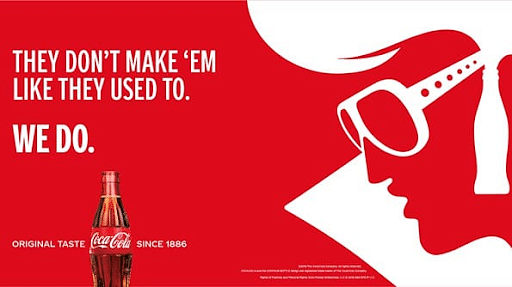 Coca-Cola's Gripping Advertisements
Localized Positioning
The recent 'Share a coke' campaign, launched in 2018 in almost fifty countries, has been quite a success. The images of celebrities of that region and messages according to the local language and culture of the area target the local market.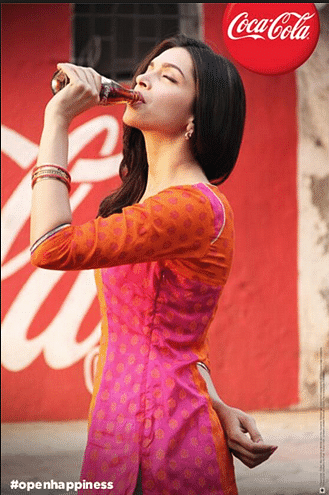 Coca-Cola Advertisement Featuring Celebrities
Sponsorships 
The company is a well-recognized brand for its sponsorships, including American Idol, the NASCAR, Olympic Games, and many more. Since the 1928 Olympic Games, Coca-Cola has partnered on each event, helping athletes, officials and fans worldwide. 


Coca-Cola as Official Olympics Partner
Social Media
With technological advancement, social media and online communication channels have become the most significant part of the Coca-Cola marketing strategy. It actively uses online digital marketing platforms like Facebook, Twitter, Instagram, YouTube, and Snapchat to post images, videos, and more.  The Coca Cola marketing strategy primarily includes SEO, email marketing, content marketing, and video marketing.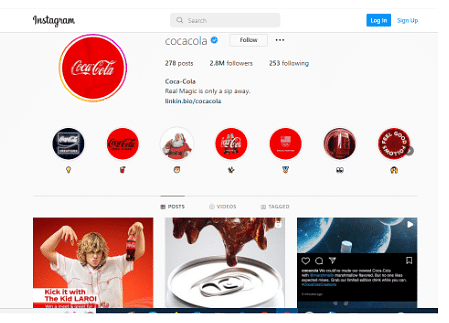 Coca-Cola's Instagram Posts 
Become a millennial Digital Marketer in just 6 months. Enroll now for our IMT Ghaziabad Digital Marketing Program course in collaboration with Purdue University!
Conclusion
Good marketing strategies build customer loyalty and contribute to a huge market share. Learn how to boost your brand's market value with the Post Graduate Program in Digital Marketing. Upgrade your skill set and fast-track your career with insights from Purdue University experts.