With access to 3.2 billion online users, digital marketing is attracting larger audiences, and as organizations continue to embrace the need for a strong organic digital marketing strategy, opportunities for digital marketing professionals have exploded. Technology integrations and new approaches to customer acquisition have got various industries adopting digital marketing in a big way and new job opportunities are getting created every day across sectors.
Digital marketing strategies are constantly evolving and before you even know it, a new digital trend is on its way. This field isn't just presenting new job roles but changing the very nature of marketing and advertising itself. Professionals ahead of the curve, and skilled in the newer trends will find it easy to keep pace with emerging job roles and grab new career opportunities.
Simplilearn's 2020 Digital Marketing Playbook is your complete guide to the skills required, career opportunities available and the ideal learning path needed to propel a career in the flourishing field of Digital Marketing. Our Playbook also provides the hottest trends in the industry, the top companies that are hiring, and ways to jumpstart your career.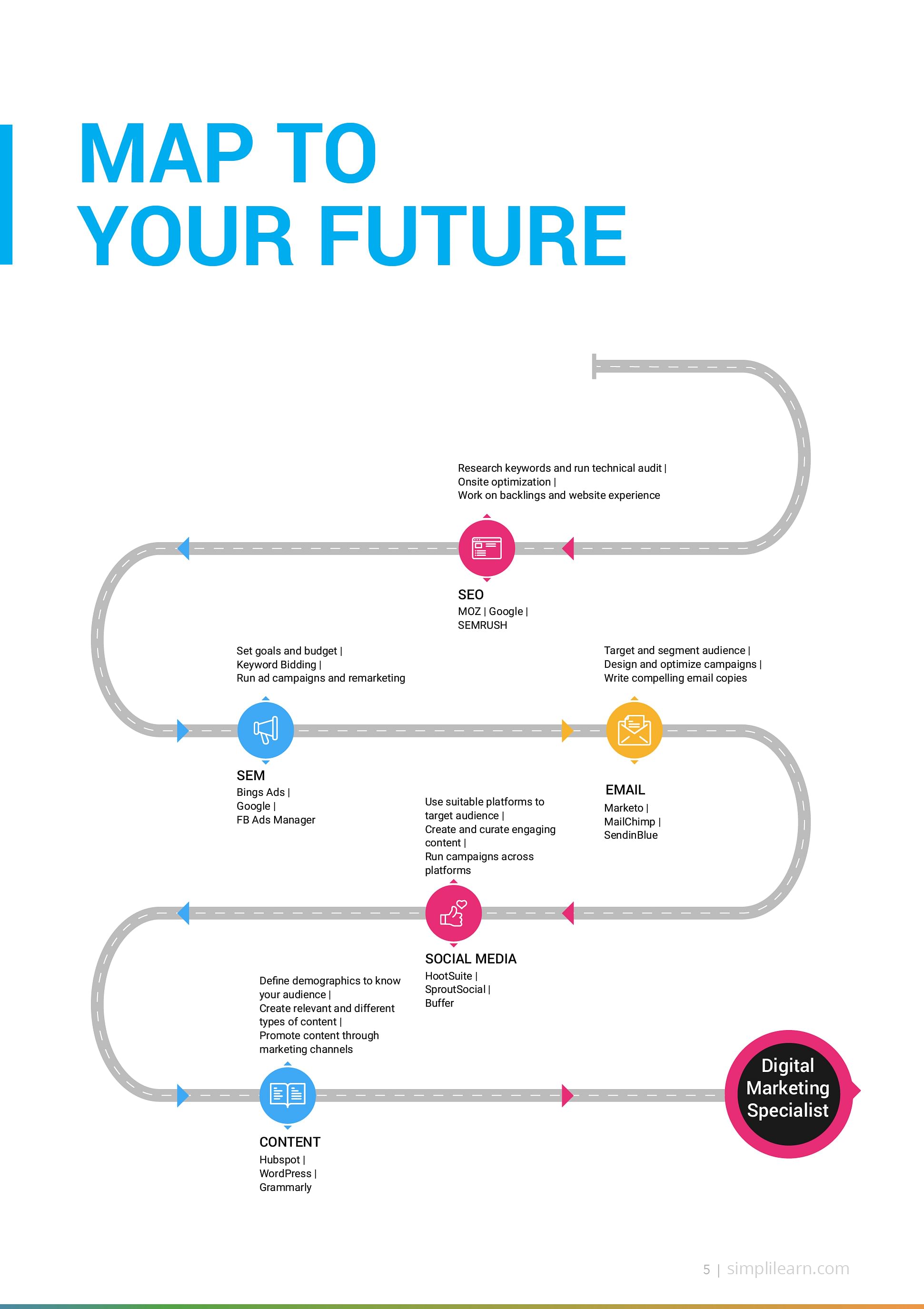 Download the Digital Marketing Career Guide to explore and step into the exciting world of marketing, and follow the path towards your dream career.