The Cisco Certified Networking Associate (CCNA) certification has grown to become the most popular IT certification in the world. The certification's primary focus lies on developing relevant skills to match the rapid deployment of technologies in today's sophisticated networking environment. Having a CCNA certification proves that you can build on core networking skills.
Here is a brief video that gives you a taste of Simplilearn's CCNA Certification Training:
CCNA Certification Concentration Paths
Once you've got the basic CCNA certification under your belt, you can choose to specialize in one of three distinct paths that will equip you with knowledge, skills, tools, and resources to help you boost your career. The three paths are:
CCNA Security involves troubleshooting as well as monitoring network devices to ensure data and network availability, integrity, and confidentiality. A CCNA Security expert qualifies to work as a security administrator, network security specialist, or a network support engineer.
CCNA Voice is a course that equips networking professionals with skills in VoIP, which includes IP telephony, IP PBX, handset, voicemail solutions, and call control. A CCNA Voice expert can find roles including voice manager, voice administrator, and voice engineer.
CCNA Wireless involves using Cisco equipment in configuring, implementing, and supporting wireless LANs. A CCNA Wireless expert is qualified to work as a WLAN project manager and also as a wireless support specialist.
Why Get a CCNA?
Is getting a CCNA certification really worth it for networking professionals? The following are reasons why the answer to this question is a definite Yes!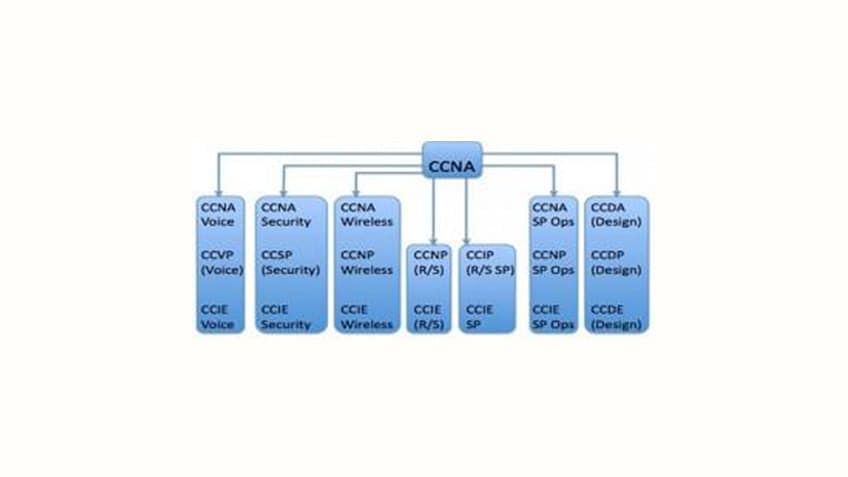 Prove you're a Qualified Candidate
A recent survey done by Cisco through Forrester Consultants showed that training and certification programs are a critical part of recruiting and hiring people for specialized networking roles. It was also noted that professional certifications come in a close second after four-year degree as a requirement for job qualification. Certifications were 49% and the degree 51%, which makes CCNA certifications one of the determinants that hiring managers all over use to find the top talent.
Experience a Unique Learning Network
The Cisco Learning Network is the first of its kind, where a social network as a widely explored platform is used for learning. This is a Web 2.0 community featuring wikis, blogs, collaboration, document sharing, and so forth. The network provides a wealth of services—available to anyone looking for training and certification, simulation labs, roadmaps, corporate internships, job listings, employee recruiting and referral, mentorship, and much more. Cisco Learning Network was developed for people at all levels of knowledge and experience interested in a networking career.
Knowledge and Experience
Of course, the process of acquiring your certification will increase your knowledge and level of experience. It doesn't matter the number of years you've been in the field, one thing for sure is that you will learn new stuff that will help catapult your career to the next level. It is through the certification process that you will notice several advancements in the industry.
Career Advancement
Adding certifications to your resume or CV can increase your chances of moving up the ladder. The CCNA certification is recognized globally; meaning that in almost every place you go, your work will remain relevant. Who knows, you may even get a raise once you get your certification.
The Basis for Other Certifications
Having a CCNA certificate qualifies you for several other Cisco certifications, for example, CCNA Security, CCNA Voice, CCNA Wireless, and other expert-level certificates including CCNP.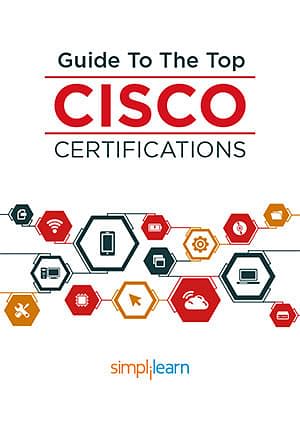 Download our FREE eBook:
Guide to the Top Cisco Certifications
You will also come across some higher learning institutions that offer up to six credits for students holding valid CCNA certificates who want to apply for a course.
Benefits the Employer
Ask any employer out there—they'll confirm that certified professionals can work in the competitive field of Information Technology. Having a certification tells the employer that you've got the knowledge and skills they need.
Conclusion
The increasing sophistication in networking technologies forecast a worldwide shortage of qualified networking professionals, which is enough reason for you to kick-start your networking career. Simplilearn can help get you going, with CCNA certification training that's taught by certified professionals with many years of experience.