Technology has grown in leaps and bounds over the last few decades. Older models of machines we used are now being replaced by smaller and more efficient machines and now almost everyone is connected. Life has become a lot more efficient, but so too has the crime. Cyber crime is common and it is effective; you lose all your data, can be tracked down easily, lose your funds or even your hardware to malicious persons.

For this reason, many companies have opted to hire ethical hackers. These hackers play an active role in searching out system holes and bugs and sealing these holes making them more effective against hackers. There is a lot that this entails and it needs training using the codes and material that the malicious hackers use. This is such an important job, (especially for the bigger corporations and companies) that the professionals called in for a job like this have to be the best of the best.

It is for this reason that the CEH and CPT certification courses were developed. CEH stands for Certified Ethical Hackers and CPT stands for Certified Penetration Testers. There are marked differences between these courses even though they seem somewhat similar. They are often offered together for effectiveness however in discovering all the hidden problems with a system that a hacker can use to their advantage.

While there is a lot of discussion about whether ethical hacking actually exists or is a good thing, there is no doubt that we need these skills if we are going to beat cyber crime at all. In the same way that the police use criminals to catch other criminals, these hackers use their hacking knowledge and skills to set up defenses against security threats.

These threats are not only limited to viruses and other malicious programs but against individuals that may try to hack the wireless systems and server as well. Whether or not this is a good thing, it is necessary to have these loopholes sealed if only to protect the privacy of a company.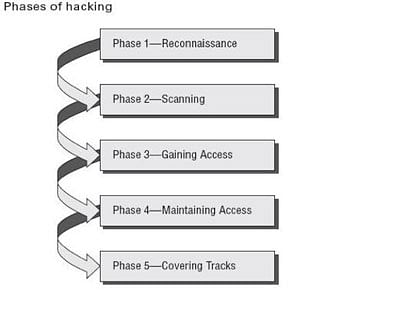 CEH and CPT differences and similarities
Certified Ethical Hacking offers base knowledge into how to break into a system completely using all the loopholes that a hacker would use. This may include but is not limited to testing the system while the participants are aware of the breach or unaware, trying to hack the system at night, getting employer or employee information without their consent, using a malicious drive and so on. All these are methods that a malicious hacker would use and it is the ethical hacker's job to find them.

This certification requires at least two years of experience with hacking and an examination at the end, which requires a passing grade of at least 70%. This exam changes regularly and can be taken online or you can apply for self-study. Once you take this course and begin, you can be employed and begin working as an ethical hacker.

Certified Penetration Testing involves rooting out vulnerabilities in a computer system. The penetration tester attempts to "penetrate" the system using the various means that a hacker would use and then finding ways to prevent this. Penetration testing is done on security systems on a regular basis to determine the safety of the system. This is especially useful in online card transactions. If a hacker is able to intercept a transaction, things could turn disastrous. Certification usually requires a test that has to be passed as well as a practical exam where the candidate is meant to hack a virtual system.

Each of these courses can be taken in a university or online. The candidate will receive proper certification and will be qualified to work in companies and with individuals to help protect their systems from malicious threats.

When it comes to the better course, the vote can go either way. While CPT focuses mainly on testing the penetrative vulnerabilities of a system, CEH works instead on the entire system including the individuals connected to a server and their vulnerabilities. Because it is so intensive in practicality, Certified Ethical Hacking seems to be the more challenging of the two. It requires some basic knowledge of security systems as well.

Penetration testing, on the other hand has levels. Depending on your previous experience you can rise higher up in the ranks. Online reviews have pointed to the same stating that CEH is more of a beginner's course as opposed to a good career option for those planning to get far ahead in training. The CEH is, therefore a good background to have if you are planning to get certification but if you want to get ahead, it is probably best for you to take the CPT.

While it may seem challenging, CPT can be useful for beginners that need to challenge themselves. Whether you take it online or in class, this certificate will definitely give you the right skills to be able to protect a system from possible malicious threats.
Institutions and Course Availability
As with all courses online, it is advisable to get help from credible universities. Certification not approved by the
Information Assurance Certification Review Board (IACRB)
or the E-Commerce Consultants (EC Council) is not considered. Since they are the governing bodies as far as certification is concerned, you need to ensure that your institution has been approved and as well as your examinations are up to date.
Exams are changed every four or so years with the latest CEH certificate being CEH v8. CPT has more than one name depending on the institution but will overall have the same course work.
Conclusion
Whichever course you pick, you should be able to get quality information on computer systems and servers and the best ways to protect them from threats and malicious hackers. This knowledge could go on to protect many users from harm as they go about their daily lives on the Internet. While cyber crime will continue in the same way that crime has continued over the generations, with these very useful skills, we will be able to at least reduce their frequency and give a company an overall safe system to work with.