The Internet has greatly impacted the customer's buying and decision-making process by providing more information than ever to consumers. Twenty years ago, if you needed to buy something, you might ask your friends and family for their recommendations before finally agreeing to make a purchase. Today, consumers research online to compare prices, features and most importantly, read reviews from customers who have already bought the product. Studies reveal that digital channels influence buying decisions of 92 percent of B2B customers today.
As buying behaviors continue to evolve, selling behaviors are also changing for the better. In a webinar, Lilach Bullock, a top social media influencer, discussed the evolution of digital and social selling, their challenges, and the tools and techniques that can help an organization or sales teams successfully engage and convert customers in the digital world.
You can watch Lilach's full webinar recording below for a thorough, interactive discussion on digital and social selling best practices.
For those unfamiliar with the concepts, digital and social selling are two similar processes that use digital channels to identify new prospects and sales opportunities online and turn them into customers. It's not about making sales pitches on different platforms, it's about generating and nurturing leads and using relevant content across the purchase cycle. In fact, over 61 percent of organizations that have engaged in social selling report a positive impact on revenue growth compared to 41 percent of businesses who don't use it as part of their sales strategy. 
The Evolution of Digital and Social Selling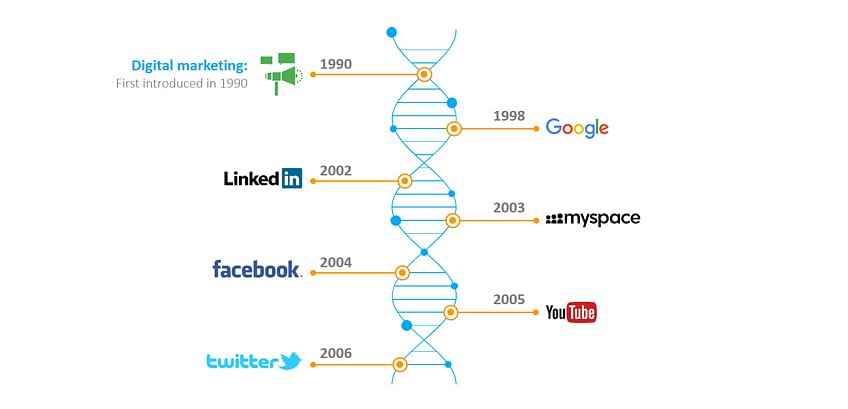 Challenges In Digital Selling
Disconnect between sales and marketing departments: Lack of communication, collaboration, and interaction between sales and marketing departments is one of the greatest challenges that companies trying to implement digital selling are facing. Companies need to realize that while marketing crafts messages that resonate with their target audience, it's the sales team that is constantly connecting with real customers. Without a tight integration between sales and marketing, your digital selling strategy is incomplete. You must involve salespeople to create more targeted and personalized content for your digital audience.
Weak or missing omnichannel marketing strategy: Customers can now connect and engage with your brand through a physical store, catalog, social media, website, mobile app, or a phone call anytime and from anywhere. Your typical sales hours are not nine to five anymore; customers expect companies to be accessible 24/7 on various online channels. For example, they might ask questions using Twitter or share their experience about your product or service on Facebook. And if your marketing team is not equipped to handle these questions or feedback in real time, you will fail to nurture and convert leads into customers.
Inability to change: What worked before doesn't work as effectively now. The digital market is changing rapidly. There are over 2.5 billion social media users across the globe that expect personalized experiences from your brand. Digital selling works best for companies that are agile and willing to blend digital selling into their traditional sales practices.
Poor online presence: While 91 percent of B2B marketers use digital selling, the competition for audience attention is fierce. A company's digital selling strategy today depends on knowing where your audience is and providing them great content. To stay competitive, it is important for companies to build and grow their online presence and engagement with their audience. 
Digital Selling Tools and Software
Digital selling is about building your online brand by creating and promoting relevant content. By using these digital and social selling tools, you can easily maximize the impact of your entire selling strategy. Leveraging tools and software also help in reducing lead times and nurturing leads more effectively.
1. Social media management: Unlock your company's network on different social media channels and platforms and reach out to potential customers. Send curated content to these prospects, effectively monitor and respond to social media conversations, and measure your performance and ROI.
Useful tools: Agorapulse, HootSuite, and Sprout Social
2. Web monitoring: Research your audience to better understand their needs, aspirations, interests, and struggles. Web monitoring tools allow you to successfully monitor the entire web, including social media channels, blogs, and news websites. This will help you create better digital content and an effective digital selling strategy. 
Useful tools: Brand24, Brandwatch, and Konnect Insights.
3. Marketing Automation: Automating your marketing workflows and processes helps you leverage personalized and curated content nurture prospects that will eventually result in conversions. By automating various repetitive marketing activities, like sending emails, and other social media and website actions, you can be sure of sending the right content at the right time.
Useful tools: Jumplead and HubSpot
4. Customer Relationship Management (CRM): Customer relationship management is a collective term for the principles, practices, and guidelines a business follows while engaging and interacting with its customers. Knowing deeply about your CRM tool and its features can result in shorter sales cycles, faster conversions, and delighted customers.
Useful tools: Zoho CRM, HubSpot CRM, and SalesforceIQ
In order to reflect, reinforce, and reiterate your core brand strategy, it's essential to onboard a skilled workforce to your digital selling team who possess an in-depth understanding about building stronger online customer engagements, boosting customer retention, and who are able to differentiate between good and bad content, and develop an integrated social strategy. Simplilearn's Digital & Social Selling Certified Associate Training Course is perfect for professionals who want to advance their careers with a deeper understanding of digital and social sales methodologies and techniques.
Digital selling is not just the future: it's happening right now. But like any other sales process, digital selling requires strong and effective collaboration between sales and marketing departments, and constant monitoring of the content consumption by the audience. When your customer is online, are you?