Digital Marketing in Digital Transformation
This is 'Digital Marketing' tutorial offered by Simplilearn. The tutorial is part of the Digital Transformation course and will help understand the basics of Digital Marketing, Digital Marketing Trends, Marketing Automation and the importance of Digital Marketing.
Objectives
At the end of this lesson, you will be able to:
Explain marketing automation and remarketing
List the trends of digital marketing
Describe how digital marketing impacts industries
What is Digital marketing?
People are consuming digital content on a daily basis. Very soon, traditional marketing platforms will disappear, and the digital market will completely take over. There are a number of advantages to Digital Marketing. Unlike traditional marketing, digital marketing is more affordable.
Technological advances have resulted in considerable attrition of the customer base of traditional marketing agencies and departments. People have moved on to tablets, phones, and computers, which are the areas where digital marketers have gained the most ground.
Let's understand how companies are leveraging Digital technology in their business.
Example
Mumsnet, one of the largest parenting sites in the U.K, is creating personalized experiences through automation. If you are pregnant and share details with Mumsnet, it will send you email newsletters about different stages of pregnancy. The pregnancy newsletter is fully automated and uses the mother's due date to send relevant emails.
This is also a great example of how companies leverage marketing automation.
What is Marketing Automation?
Marketing automation is the process of using software to automate marketing actions. Many marketing departments have to automate repetitive tasks such as emails, social media, and other website actions to make the tasks easier.
Marketing is a Recurring Process
Marketing is not once for all. It has to be channelized and updated in a timely manner to ensure proper conversion.
According to a recent survey, 96% of visitors leave without converting. 43% of companies use remarketing for online brand awareness and recognition and 56% of companies use remarketing to attract customers. This establishes the significance of remarketing in business.
What is Remarketing?
Remarketing is a tool that allows a marketer to continue the conversation with a user and increase the likelihood of a conversion/sale as well as enhance the lifetime value of a customer.
Types of Remarketing
The different types of remarketing include:
Search
Display
Video
Social​
Advantages of Using Remarketing
Let us look into the advantages of Remarketing below
Remarketing allows you to recapture users whom you worked so hard to get to visit your site
Remarketing can be utilized to measure and improve offline campaigns
It helps to provide insight into the offline performance
It helps in trapping users online and communicating more effectively
Trends in Digital Marketing
Now that we have analyzed the different terms used in digital marketing, let's look at few trends that industries are using to leverage most of this technology.
Integrating marketing activities into the customer lifecycle
It involves techniques such as mapping customer journeys to personas. This supports processes that help to define the most relevant communications and experiences for different touchpoints in the customer journey.
Integrating personalization into customer experience refers to website personalization
It includes:
Content or commerce management systems
Analytics solutions or standalone Software as a Service (SaaS)
Personalization options that integrate with CMS and analytics
Integrating machine learning into marketing automation:
It involves integrating email automation into the business.
It can be done using Machine learning as it offers opportunities to automate targeting.
Integrating social messaging apps into communications
The increasing use of messaging apps is a trend. According to the latest Ofcom Communications Market research, more than half of the total mobile audience used Facebook Messenger (61%) and half used WhatsApp (50%). Social messaging apps can be integrated into communication for better reach.
Integrating video into the customer journey
Fueled by social media, a video is also increasing in popularity. It provides opportunities to use video marketing through the customer lifecycle, from ads on YouTube, explainer ads on site, and retargeting through video.
Integrating content marketing into the customer journey using a customer engagement strategy
This is usually done using content as a strategic resource. It involves developing a customer engagement strategy using different media and developing content for different audiences using techniques like Personas and Content Mapping.
Integrating search marketing into your content marketing activities
Integrating search marketing into your content marketing activities helps in the organic development of the business. Choosing the right keywords increases the chance of getting ranked in a better and faster way.
Integrating marketing technology
It refers to integrating insights from different paid media ad serving tools. You will get the best results if you manage the tools separately.
Integrating different data sources
It involves simplifying the integration process using different insights and automation tools.
Integrating digital marketing insights
It involves an analytical approach to working; this can be done using free and paid sources to gain insights on digital marketing.
Now that we have learned Digital Marketing trends in detail, let's understand how it impacts various industries.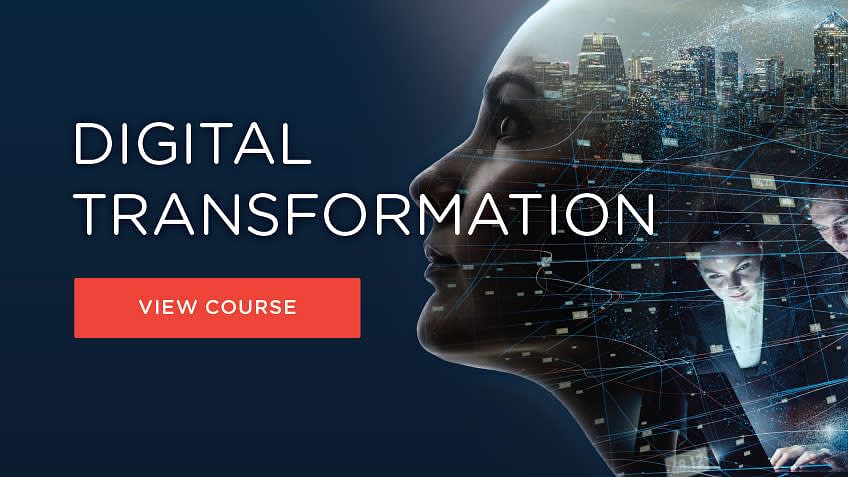 Digital Marketing: Impact on Industries
Let us look into the impact of Digital Marketing across various industries.
Fashion
Vogue, a leading magazine brand, teamed up with Bollywood's popular actor Deepika Padukone for a social media awareness campaign. Vogue's #MyChoice and #VogueEmpower speak about Women's choice for equality. These initiatives have garnered a lot of attention on all social media platforms as they continue to influence women from both urban and rural areas.
Housing
Housing.com created the campaign "Look Up" and underwent change with a new logo and an optimistic brand identity. The brand generated responses with #lookupmoments, where people shared their pictures and kept up the momentum.
Insurance
Aviva's customer marketing director, Lindsay Forster, is leading the insurance company through its first global brand positioning strategy as it moves to "digital first" and prepares to disrupt across several categories. This has helped in enabling people to see all the products and services in one place.
Travel
ClearTrip was once struggling with conversions as there was a saturation in online conversions.
The company leveraged mobile interface and social media in order to reach out to the customers, which helped in achieving better results.
Banking
Social Media Strategies that include #YesBankMaximum and YESTAG (Social Banking app) have helped Yes bank to make a unique place for itself in the minds of consumers via its Digital Ecosystem.
YesBank (@yesbank) today is the most followed bank in the world; it has over a million followers on Twitter and over 4 million fans on Facebook.
Healthcare
I-Am Care (A Swiss healthcare company) integrated inbound marketing in its marketing strategy; this helped in increasing the total leads from the visitors by 347%.
Key Takeaways
Let's summarize what you have learned so far in this tutorial of Digital Marketing in Digital Transformation
Marketing automation is the software that exists with the goal of automating marketing actions.
Remarketing is a tool that allows a marketer to continue the conversation with a user and increase the likelihood of a conversion/sale as well as enhance the lifetime value of a customer.
Marketing is not once for all. It has to be channelized and updated in a timely manner to ensure proper conversion.
Search, display, video, and social are the types of remarketing.
Conclusion
With this, we come to an end to Digital Marketing in Digital Transformation tutorial. In the next chapter, we will discuss and conclude the Digital Transformation Course.