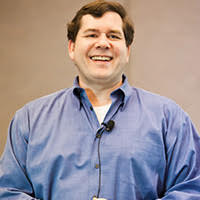 Brad Geddes is the author of "Advanced Google Adwords", and founder of Certified Knowledge, an online source where the Paid Search community comes together for PPC training, tools, and advice.

Brad makes it his mission to share his expertise in Paid Search with online marketers so they can build successful online campaigns that generate business. He frequently writes columns for Search Engine Land, co-moderates the AdWords forum on Webmaster World, has spoken at more than 35 conferences, and has led more than 60 AdWords seminars.

Through his experiences, training, writing, and speaking, Brad has demystified the world of Paid Search. Take advantage of Brad's expertise as you go behind the scenes in order to master the systems and strategies of Paid Search.