Efficient Approach to Progress with SAP Certification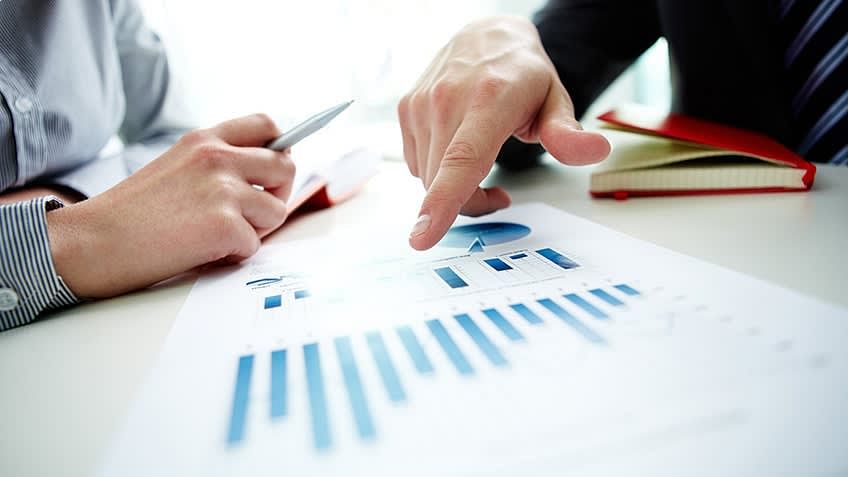 SAP certification is one of the best ways to get a great career because it serves as proof that you have specialized in one or more SAP modules. The three main types of SAP certification include Associate, Professional and Master. Therefore, if you desire a better job in the industry of IT, you must opt for the right alternative. 
Identify your strength
It is vital to identify your strengths before enrolling for any SAP certification. For instance, you may have worked in a particular area and gained domain knowledge, functional knowledge, configuration experience, training, coding experience or end user experience which will help you make an informed decision on the certification you wish to attain. 

i) Associate
This certification mainly covers fundamental requirements for SAP consulting in order to ensure that you get the necessary skills and SAP solution knowledge. 

ii) Professional
This is an advanced SAP certification that requires business process knowledge, proven project experience and a detailed understanding of various SAP solutions. 

iii) Master
This certification is still under development and it mainly involves demonstrating expert–levels skills and understanding of SAP software and the ability to stimulate innovation and drive solution optimization. This can only be achieved through in-depth vision and knowledge. Therefore, this level of certification requires comprehensive knowledge of SAP products, broad project experience and the ability to create IT vision within various complex project environments. 
Formal training and resources
In case you are new in the field but still desire to get the Sap certification, it is important to get formal training. You can get the training from SAP authorized Training Partner and other online SAP resources or register directly for the exam without the formal training. However, the formal training is vital mainly because some Sap certifications really test your conceptual knowledge and ability. Therefore, training places you in a better position to attempt the SAP examination. 

Prospective individuals can also join virtual live classroom training which is usually taught by competent SAP experts and it includes access to the live SAP system for comprehensive and immersive learning. Interactive e-learning courses are also important because they complement the classroom training. You can subscribe for a single course or multiple courses. 

You can join the SAP E-academy in order to get training about specific solution areas and also prepare for the SAP certification examination. You can get between 1 and 5 months of access to the self-paced courses. SAP also provides sample questions which are actual questions from previous live examinations. You can view the sample questions by simply clicking the SAP sample question (PDF) link on the exams web page. 
Exercises
You can attempt the exercises at the end of each chapter in order to get clarity on the conceptual and theoretical knowledge. 
Before the examination
This is a crucial stage where you must do your best to ensure the concepts are in your mind and at your fingertips. Read the certification curriculum books thoroughly before going to the examination. Pay more attention to chapters that have high ratings in the syllabus mainly because you might get more questions from these chapters. 

Practice as many questions as possible before the exam. You can find SAP sample questions in various yahoo and Google groups online. Attempt these questions and try when you get some wrong trey to understand why they are wrong in order to clear your conceptual understanding rather than remembering the answers blindly. 
There are various graphs and pictures that are usually given in the SAP certification material. Try to analyze these graphs and pictures in a technical and functional perspective in order to understand exactly what they mean. Moreover, you can get a better view by when you read the text in conjunction with the graphs or pictures. 

To avoid panicking while searching for the center, always ensure that you know the exact address of the SAP examination center. 
On the examination day
You can get up a bit early and take adequate breakfast and a relaxed bath. 
Ensure that you have your admission and identification document and any other necessary items including pens and pencils before going into the exam room.
To avoid any inconveniences or even rescheduling your exam, arrive at least half an hour before the scheduled starting time of the SAP examination. 
Enquire the pattern of the SAP examination before you go to the exam. 
In the Exam hall
Ensure that you have fully completed all formalities such as filling the contact details, name and address (where you will get the SAP certificate). 
Concentrate on the single answered questions which have radio buttons. 
Attempting the easy questions first is an easy way of gaining confidence that keeps you in a stable and focused state of mind. 
Mark the questions that you are unable to answer completely in order to identify them easily at the end and complete the answers. Do not worry so much about the time but ensure that you spend it wisely on all the questions. 
Save the last ten minute of the examination for relooking at the questions. At this time you do not have the time to read the questions but it's a good way to ensure you have answered all the questions.
Relax and click the submit button since the system will still take your session once the time is over. You will see a congratulation message if you pass. However, if you fail the examination you will see a failed message. Either way, you should come out of the exam hall calm and relaxed. 
After the SAP examination
You will get the hard copy of the SAP certificate within 4 to 6 weeks from the date you were certified. If you do not get the certificate, contact the global/local SAP education team and they will help you out. 
The SAP education team will also give you a user ID and password which should not be shared with others because you will use it to visit the market place. 

You will also get your certification logo from the SAP education team. You can use the certification logo on your CV. 
Find our Salesforce Administrator & App Builder Online Classroom training classes in top cities:
---