New accomplishments can now be achieved by aligning project management with quality management
The trend towards acquiring profound knowledge in quality management is on a continuous rise
With an increased need for quality in every industry sector, it is likely that professionals and organizations contemplate about where exactly quality management is headed to in the next decade?
Taking a look at the current trends and analyzing where they take us, is certainly a thought-provoking and interesting exercise. Such analysis provides a much required competitive edge to businesses across the globe for staying ahead of competition.
Here are some of the key trends in quality management expected to have a positive impact on organization's quality initiatives to gain momentum in the coming decade.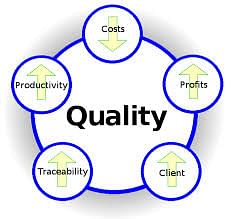 1.     Stringent Supplier-Specific Quality Standards
Several problems are being identified regularly when it comes to supplier chain management and the costs associated with such problems are quite high. Creating supplier-specific stringent quality standards can phenomenally reduce the risks associated with uncertain supply chain management.
2.     Change Management Initiatives to Ensure Consistency in Work Processes
Organizations have now realized the importance of replacing ad hoc work practices with the consistent ones in order to ensure knowledge transfer. This guarantees that the knowledge from a particular resource working on a quality measurable is effectively transferred to other resources or even to new resources that are expected to take over this responsibility. This can increase the rate of customer satisfaction.
Although change in quality management system has a direct positive impact on the organizational bottom-line, this requires significant amount of time. This is because it involves change across the culture, system, structure and resources of the organization.
3.     Quality Management is Continuously Evolving
Quality management is continuously evolving; it is not about a designation or a department or a position. Rather it is about processes and resources and the manner in which everyone works within an organization.
Quality management is now being integrated into project management, as quality is an element which is critical for effective development of innovative ideas. Furthermore, clear quality templates, tools and processes have been the backbone of successful projects.
4.     Seeking Continuous Business Growth? – Opt for Lean Management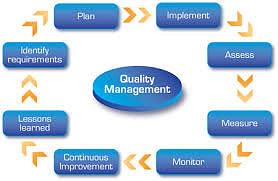 Although Six Sigma has been the dominant factor in driving improvement in chief business processes, most of the businesses have already benefitted from it. However, continuous improvement in business processes can be achieved with the help of Lean principles. The cost and time required to support Six Sigma are much lesser than the values produced. Lean is comparatively less expensive, easy to implement and also delivers instant, measurable improvements.
5.     Strategic Quality Planning by Quality Departments
Quality professionals and departments often demonstrate the manner in which they positively impact the organizational bottom-line. They normally do that with their quality-related initiatives viz. ISO registration, Six Sigma, Lean, Kaizen and many more.
As these professionals are accountable for the results, they spend time on developing right quality initiatives. They also ensure that each initiative is linked to one chief strategic imperative developed by the quality management team.
To Wrap Up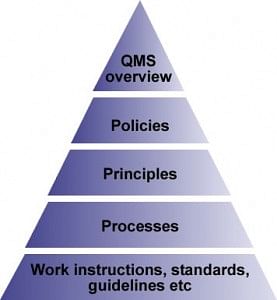 Quality is prevalent today and will also dominate the future of businesses across the globe. The combination of quality and project management principles are expected to govern various industry sectors in the future. The biggest drawback associated with Six Sigma is, that the clearly defined quality and process standards are not managed as a project. This causes deviation in the estimated budget and timelines within which a project should be completed, and thereby fail to meet customer expectations. Thus, organizations which apply project management approach for structuring, processing and managing Six Sigma initiatives can reap maximum benefits.
Interested to know more about Lean Six Sigma and its methodologies?
Simplilearn has a wide range of articles on Quality Management and Six Sigma or know more about our Six Sigma Green Belt training here.
Certified Six Sigma Green Belt Training
References:
http://work.chron.com/trends-affecting-future-quality-management-25209.html
http://www.best-in-class.com/strategic-quality-management-research-consulting?opendocument
https://www.lennoxhill.co.uk/blog/key-trends-in-quality-management-2014/