Are Your Employees Ready for the Cloud?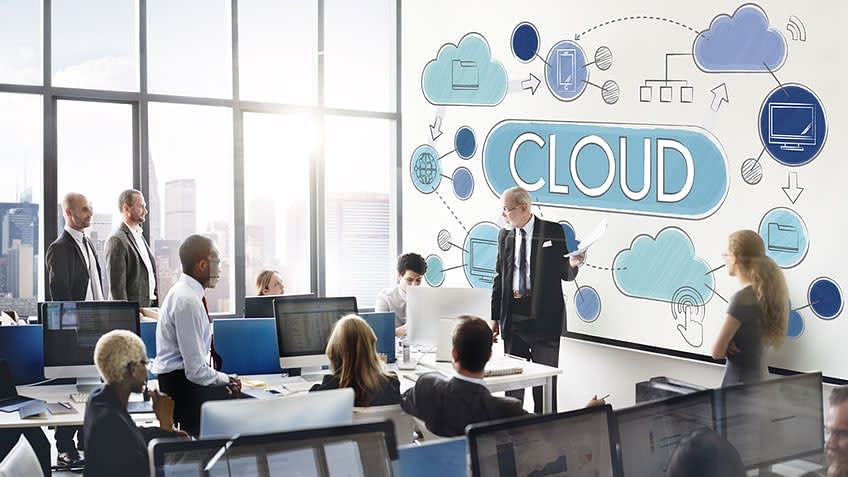 The growth of cloud adoption has many IT groups asking how they can become cloud-native organizations. They recognize they can't depend on everyone to seek out knowledge on their own, nor afford inconsistent knowledge across the organization, so they resolve to develop a structured approach to making sure their employees are ready for the cloud.
Unfortunately, too many companies find that their efforts fall short. After devoting time and money to on employee training, the organization fails to develop a critical mass of cloud knowledge.
In turn, this causes many problems for employees and their projects. Employees lack critical skills, and their projects deployed into cloud environments fall short of expectations in terms of performance and stability. 
Clearly, this is an undesirable state of affairs.
So what should IT organizations do to make sure their employees are ready for the cloud? There are three phases of building a cloud-native organization staffed with employees capable of building robust cloud applications. 
Education the Right Way
Training is the bedrock of a cloud-capable IT organization—but only when it's done the right way. Rather than send people to classes based on what's available, a better approach is to design a curriculum for every job role. Each curriculum should contain a set of classes designed to develop skills, progressively getting deeper and more detailed as students progress through the curriculum.
An obvious organizing principle for curricula is from a vendor. The large cloud providers have training tracks structured by role. For example, training tracks for developers, operations, and more. Each track begins with an introductory course and then offers a sequential set of classes that explore cloud services germane to the role.
However, don't overlook training that is not vendor-specific. There are topics that address skills needed for success in cloud adoption, yet are not focused on an individual cloud provider. For example, Agile DevOps skills are important for today's application development but are not specific to any particular provider.
Besides agile development, other vendor-neutral skill sets that IT organizations build include DevOps, analytics, machine learning, and IoT. 
The right training curriculum will represent a mix of vendor-specific and neutral courses organized according to employee role.
Immediate Application
It's a cliche of education that the half-life of a course is two weeks. Two weeks after a student attends a course, he or she will have forgotten half of the content of it. In the next two weeks, they'll forget another 50 percent.
This reflects a critical truth: education is cemented by reinforcement and reinforcement occurs when new skills are applied to real-world applications.
What this means is that organizations must have topic-relevant assignments for employees to take on directly after they take cloud training. Failing to do so risks wasting money on training. Worse, employees whose hard-won knowledge declines over time will be frustrated when they are called upon to apply their training long after it's fresh.
Growth Assignments
Even the best training in the world can't provide everything. Developing deep skills in a technology requires challenging work beyond what was presented in class. Furthermore, most technical personnel embrace challenging tasks that cause them to learn new things and grow knowledge. For these reasons, organizations should give employees assignments that push them to go beyond their comfort zone. Fortunately, this is easy in the realm of cloud computing—the field's rapid innovation means that there is always new information to absorb and new skills to apply. 
This approach inevitably causes tension in organizations. Giving people challenging work necessitates moving people to new assignments, while the desire for organizational efficiency calls for leaving staff in place in current assignments.
But just as a plant that outgrows its pot eventually suffers through an inability to expand, so too will employees constrained from developing new skills. A common outcome of this is employees either leaving or "retiring in place." No IT organization can afford this—simply stated, the role of IT is so critical to the success of companies today that failing to implement conditions that attract the best possible IT talent is ruinous. 
Cloud computing is transforming the face of IT. The pace of innovation and the restructuring of IT processes to keep up with that pace means IT organizations need to build new skill sets. 
Clearly, training is a prerequisite for success in the cloud era. Putting your staff through cloud courses gives them the core knowledge necessary to create cloud-native applications. 
However, training courses are just the foundation of building a skilled workforce. Organizations need to create a structured curriculum for employees, one that provides a program of courses appropriate to the roles that employees take on.
In addition to formal training, organizations need to ensure that newly-educated employees have a chance to apply their fresh skills to real-world tasks. In this way, their knowledge is reinforced and made more relevant by applying them to actual business problems. 
Beyond training and skill reinforcement, IT organizations must continue to develop employees by providing more challenging work assignments. Technical personnel thirst to develop new skills and challenging work assignments are an excellent way to develop knowledge borne of solving real-world tasks. For employees, this is personally rewarding; from the organization's perspective, it is good because it retains employees.
The massive transformation in IT caused by cloud computing is going to continue for the foreseeable future. Smart IT organizations recognize that smart, skilled employees are the best resource to address the need for innovation and new business offerings. A three-phase education approach is the best way to ensure your people are ready for the cloud.
Find our DevOps certification training Online Classroom training classes in top cities:
---