Every business organization, small or big, needs valuable data and insights. When it comes to understanding your target audience and customer's preferences, big data plays a very important role. It even helps you anticipate their needs. The right data needs to be effectively presented and properly analyzed. It can help a business organization achieve various goals.
In this article we will discuss in detail the following benefits of Big Data in business:
Dialogue with consumers
Re-Develop products 
Perform risk analysis
Data safety
Create new revenue streams
What is Big Data in Business?
In simple terms, Big Data is a combination of all the processes and tools related to utilizing and managing large data sets. The Big Data concept was born out of the need to understand trends, preferences, and patterns in the huge database generated when people interact with different systems and each other. With Big Data, business organizations can use analytics, and figure out the most valuable customers. It can also help businesses create new experiences, services, and products.
Read more: What is Big Data and What Are Its Benefits?
Big Data - A New Competitive Advantage for Business
Using Big Data has been crucial for many leading companies to outperform the competition. In many industries, new entrants and established competitors use data-driven strategies to compete, capture and innovate. In fact, you can find examples of Big Data usage in almost every sector, from IT to healthcare.
Read more: Big Data in Healthcare Sector
When it comes to healthcare, data pioneers have been analyzing the outcomes of pharmaceuticals. Companies have focused on discovering the risks and benefits that were not clear during initial clinical trials. Big Data can lead to a better analysis of the trials, and help predict outcomes. Some other early adopters of the concept have been using data from the sensors embedded in various products, ranging from industrial goods to children's toys. This helps companies determine how products are used in the real world. With such knowledge, it becomes easier to create new services and design future products.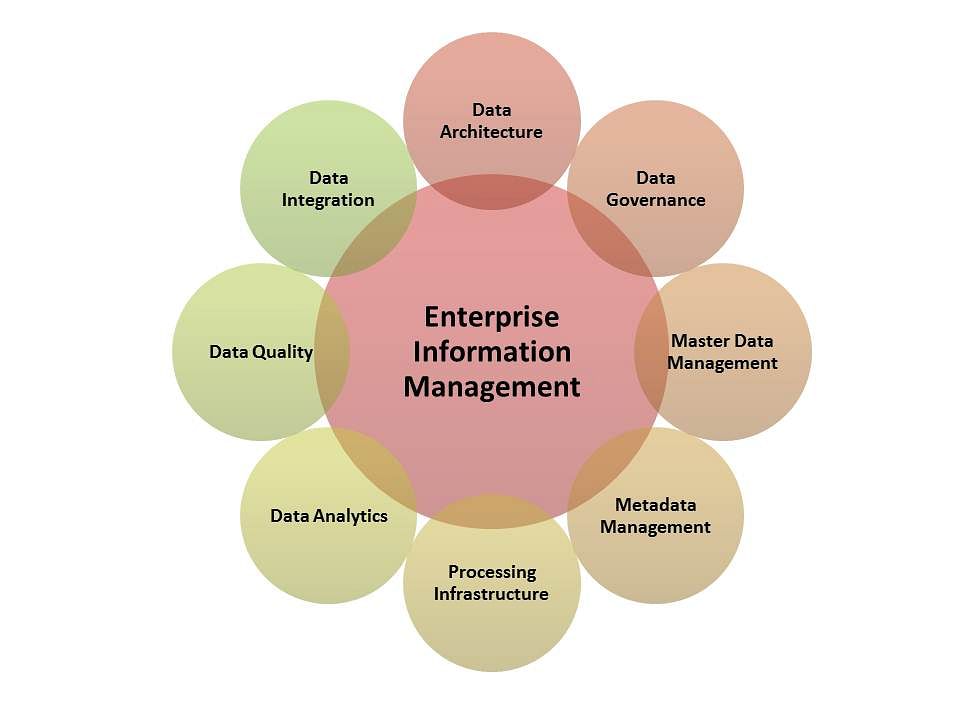 According to experts, Big Data can create a lot of new growth opportunities. It can even give rise to a new category of businesses, such as the ones that analyze and aggregate industry data. Most of these companies will be sitting in the middle of large information flows about services and products, suppliers and buyers, consumer intent and preferences, and more. Companies across industries should start building their Big Data capabilities aggressively.
In addition to the broad scale of big data, the high frequency and real-time nature of data are crucial. For instance, the ability to estimate metrics, including consumer loyalty, was previously handled retrospectively. With Big Data, such practices are being used more extensively. This adds a lot to the power of prediction. Similarly, high frequency allows businesses to test theories in real-time.
Besides these general benefits, Big Data helps a business organization in many different ways. Currently, Big Data is used in both the public and private sectors. In the next section of the post, we've discussed the most important benefits of Big Data in Business.
Dialogue with Consumers
These days, consumers are smart and understand their priorities. Before making a purchase, consumers look around and compare different options. They even talk to businesses through social media channels and demand special treatment. In fact, most customers want to be thanked for buying products from a company.
Read more: How Big Data is Transforming Retail Industry
Big Data allows a business organization to profile such customers in a far-reaching manner. This allows a business to engage in a real-time, one-on-one conversation with consumers. In tough competitive times, this isn't a luxury. You need to treat customers how they want.
A good example is about a customer entering a bank. When a customer enters the establishment, the clerk can use Big Data to check his or her profile in real-time. The clerk can learn about the customer's preferences and desires. This allows him to advise relevant products and services to the customer.
Big Data also plays an important role in integrating physical and digital shopping spheres. An online retailer can easily suggest an offer on the mobile carrier. This can be done on the basis of a consumer inclined toward increased social media usage.
Re-Develop Products 
Big Data is one of the best ways to collect and use feedback. It helps you understand how customers perceive your services and products. Thus, you're able to make the necessary changes and re-develop your products. When you analyze unstructured social media text, it allows you to uncover general feedback from your customers. You can even disintegrate the feedback in various geographical locations and demographic groups.
In addition to this, Big Data allows you to test numerous variations of high-end computer-aided designs within seconds. For instance, you can gather information about lead times, material affect costs, performance and more. It allows you to raise the productivity and efficiency of various production processes.
Perform Risk Analysis
Success depends on a lot of different factors. It's not just about how you run the company. Economic and social factors play an important role to determine your accomplishments. Since Big Data leads to predictive analytics, it allows you to analyze and scan social media feeds and newspaper reports. Thus, you can permanently keep up with speed on the latest trends and developments in the industry.
Data Safety
Big Data tools allow you to map the entire data landscape across the company. This allows you to analyze all kinds of internal threats. With this information, you can keep sensitive information safe. It's protected in an appropriate manner and stored according to regulatory requirements.
Due to this, most industries have been focusing on Big Data to ensure data safety and protection. It's even more important in organizations that deal with financial information, credit and debit card information, and other such practices.
Create New Revenue Streams
Big data provides you with insights from analyzing the market and consumers. However, this data is not only valuable to you but also for other parties. You can sell the non-personalized trend data to large industries operating in the same sector.
There's no doubt that Big Data will continue to play an important role in many different industries around the world. It can definitely do wonders for a business organization. In order to reap more benefits, it's important to train your employees about Big Data management. With proper management of Big Data, your business will be more productive and efficient. One such learning resource is Simplilearn's Post Graduate Program in Data Science which gives comprehensive learning the various tools to level up in your big data career. 
If you're interested in becoming a Big Data expert then we have just the right guide for you. The Big Data Career Guide will give you insights into the most trending technologies, the top companies that are hiring, the skills required to jumpstart your career in the thriving field of Big Data, and offers you a personalized roadmap to becoming a successful Big Data expert.