6 Signs Your Cyber Security Experts Are In Danger of Falling Behind Cyber Criminals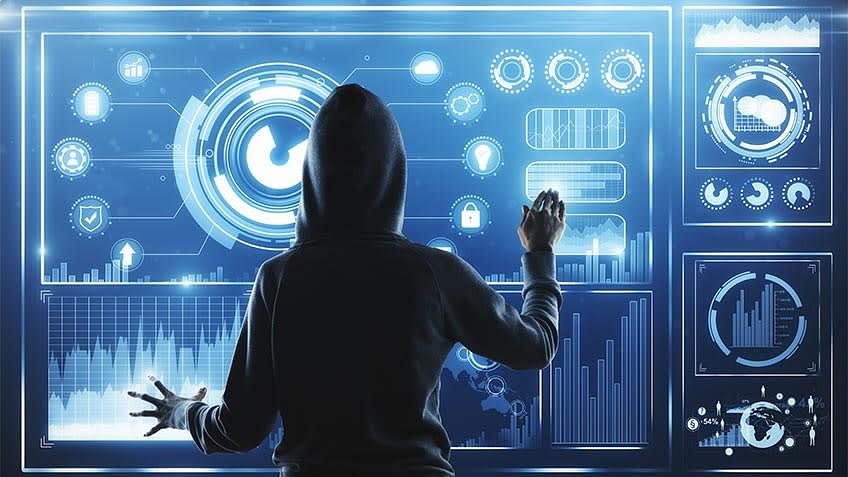 Protecting your network has never been an easy task, but an ever-widening array of threats from hackers and cyber criminals is making things even harder for cyber security professionals. Data breaches continue to rise, with nearly five million data records going lost or stolen worldwide every single day. Meanwhile, there is a huge shortfall of qualified cyber security professionals for open jobs, as positions not filled will triple to 3.5 million by 2021. This should give pause to IT executives who already have a heavy burden put on their shoulders. 
Here are six signs that your cyber security teams might be in danger of falling behind the cyber criminal threat. 
1. Your Edge Devices Don't Get Special Attention
Smart end user and edge devices that form the Internet of Things (IoT) are continuing to grow in the enterprise. According to Gartner, corporate IoT spending represented 57 percent of overall IT spending in 2017 (compared with consumer devices), forging a robust $964 billion business. Meanwhile, IoT is becoming the preferred attack vector by cyber criminals, giving them an almost unlimited number of new entry points through which to penetrate an infrastructure. IT teams that haven't yet built cyber security systems specifically designed to protect edge devices will find out the hard way how perilous the IoT threat vector can be.  
2. Hacker Tactics Are a Complete Mystery to Your Team
Hackers and cyber criminals today are at the top of their game, and they're intent on penetrating your infrastructure with a wide range of tactics, including phishing, malware and ransomware, trojans, denial of service (DOS) attacks, SQL injection attacks and other dangerous exploits. The problem is that many IT security experts simply don't think like hackers and don't know how to spot impending attacks and build countermeasures. Certified Ethical Hackers (CEH), however, are trained to use the same techniques as hackers, but without the danger of getting in trouble. CEH upskilling is a great way to keep your teams on a level playing field with bad actors. 
3. Remote Workers Are Growing but Your Access Protocol Hasn't Changed
Offering network access to employees who work from home or on the road, even occasionally, is a great way to improve employee satisfaction. But it also opens up the door to unauthorized network access by bad actors. According to a Gallup survey of more than 15,000 adults in 2016, 43 percent of employed Americans said they spent at least some time working remotely. IPsec encryption and two-factor authentication are popular methods that cyber security professionals apply to ensure the integrity of their remote access security infrastructure. 
4. You're Not Keeping Your Mobile Devices Current
Mobile-based malware is becoming a growing problem for cyber security teams, with mobile malware variants having surged 54 percent according to a Symantec report. Mobile users also face privacy risks from grayware apps that aren't completely malicious but can be troublesome: 63 percent of grayware apps can leak the device's phone number. Unpatched devices and grayware make life easier for attackers, and the report also recommends updating to the latest operating system as good cyber security hygiene, but only 20 percent of Android devices run the latest version. Mobile is another key area for your cyber teams to keep an eye on. 
5. Someone in Your Organization Has Been a Victim of Ransomware
Oftentimes, the weakest link in your cyber security chain is your individual employees, and one of the most popular and effective threat vectors today is ransomware, a type of malware that prevents or limits users from accessing their system, either by locking the system's screen or by locking the users' files unless a ransom is paid. Global ransomware damage costs are soon predicted to exceed $5 billion, and cyber security teams must educate their workforces on the danger of clicking on suspicious email or web links that can download malicious ransomware code. 
6. You Still Don't Have a Cyber Security Governance Plan
Doing cyber security right takes vigilance and planning, but most companies today are simply underprepared. In the 2018 Global State of Information Security Survey (GSISS), 48 percent of respondents said they do not have an overall information security policy and 54 percent don't have an incident response process in place. IT's top priority should be training their cyber security professionals to handle the enhanced load and create enterprise-wide security policies and governance frameworks. The Certified Information Systems Security Professional (CISSP) certification empowers IT professionals to design and manage security controls in business environments, and the Certified Information Systems Auditor (CISA) is trained to govern and control enterprise IT, particularly in performing an effective and efficient security audit on any IT organization.
The job of cyber security certainly has its challenges, but by addressing these six areas of the IT business first, you can begin to mitigate potential damage from potential cyber attacks, hacks and data breaches. 
Find our CEH (V10)- Certified Ethical Hacker Online Classroom training classes in top cities:
---