Mandla – the silent hero who worked his way through life to get to the top. He isn't one to believe in fate. His motto is hard work and perseverance.
Mandla Mahlangu's story dates back to early 2000s. Coming from a poor family, he had very little exposure to what was happening around the world. He dreamed of being an engineer. But little did he know that it wasn't going to be as easy as he thought.


Surrounded by friends who had a vision to succeed, he was motivated to work hard and completed his secondary schooling. With his scores in hand, he went to a tertiary institution to get registered. Enthusiastic and excited, he was ready to begin his journey to success. An advisor was assigned to him.
However, his dreams were about to be shattered. The course advisor went through his grades. He was told that he qualified for a number of degrees, but the one he wanted was out of his reach. Registrations were closed, and the batch for that year was already full. There was no way he could do an engineering course.


His advisor recommended that instead of taking a year off, he should consider other options, especially the courses that could get him jobs in the IT industry.
Mandla didn't have much idea about the information technology industry. His advisor explained to him how important IT was to the world and the career opportunities available in the field. This inspired Mandla and he decided to register for the Bachelor's degree in IT.
A few years into the industry, Mandla began working in a team that used Agile. But he had only a limited knowledge of the framework. He could not follow the terminology that his team used. It left him confused.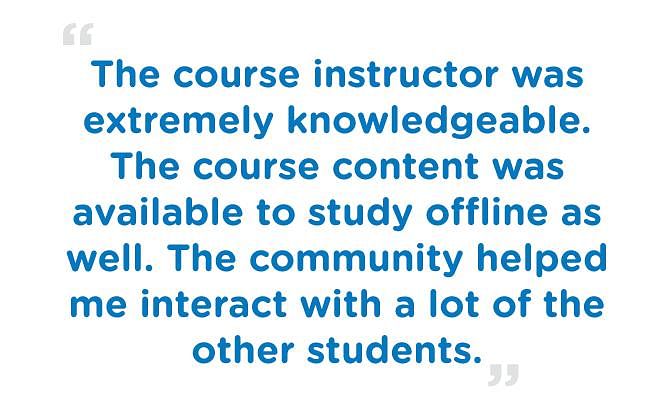 He knew that he needed to upskill to be on par with his teammates. So he decided to take up a certification course. He researched on certifications and the various training providers that would help him skill up.
After careful considerations, he took up the Agile and Scrum certification program from Simplilearn and he was happy with his choice. He found that the program was clear, up-to-date, and the course instructor explained the concepts well. The course introduced him to the astounding world of Agile methodology.
Once he completed this program, he felt like a different person. With his new-found knowledge, he was able to challenge and correct his team members whenever they were drifting away from the Agile principles.
Today, he is at the top of his game. He plans to acquire most of the IT certifications and vows never to stop studying.
Ambitious as he is, Mandla's next step is to pursue his one true goal – PhD.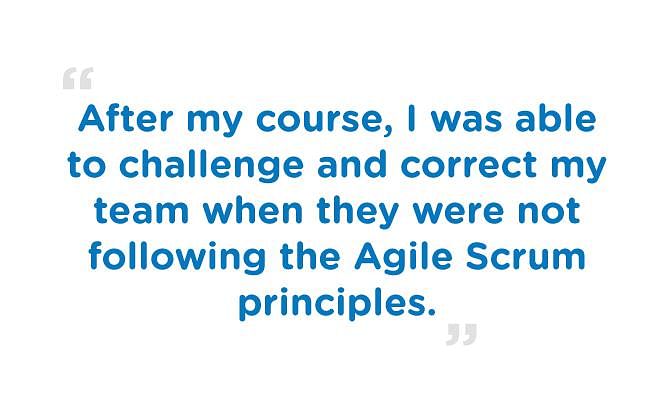 His journey wasn't easy. He struggled for years and worked hard to achieve his goals and fulfil his dreams. Mandla's life is truly inspirational as he fought against several odds to attain professional success. He believes that learning is an ongoing process that could take a man to greater heights. He has made learning a habit.