Risk Breakdown Structure – How Effective Tool is This?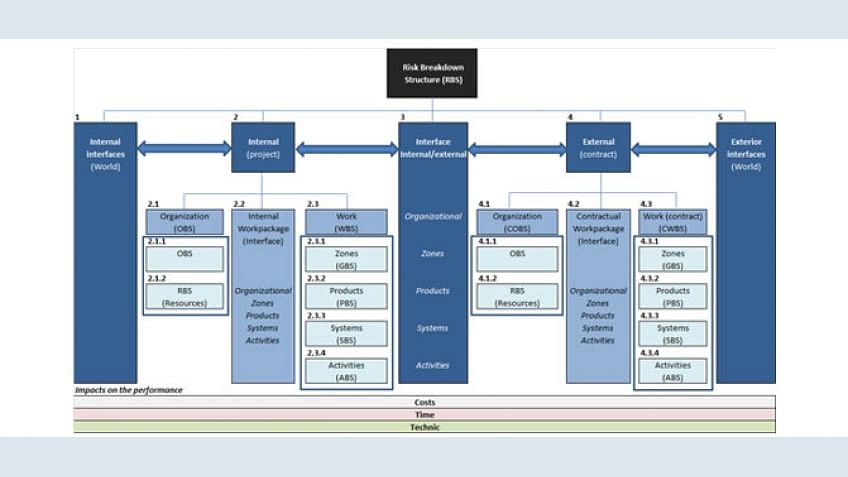 As a project manager you must be familiar with the term 'Risk'. Risk is nothing but some assumptions made by a project manager and other stakeholders including the core team members on pricing, scope, schedule and many more. It is a traditional thinking that risk is negative, but when you are working in this modern era you should avoid thinking like that. Risk is negative (threat) as well as positive (opportunities). A project manager should be risk averse in nature. S/he should accept the risk associated with the project. Now the big question is, from where should you extract information pertaining to the risk associated with your project? The first thing a project manager should check is whether the project charter is analyzed. As you know, high level of information regarding project requirement is contained in the project charter. So, you can get information on high-level risk associated with your project from the project charter. Thoroughly go through the project charter and make a complete study and understand the basics behind it.
 
Identifying The Risks

Further, a project manager should try to elaborate the information taken from project charter pertaining to risk. They should plan the risk in such a way that each stakeholder can share the information regarding risk associated with the project. Disaster can strike any time in the project and it is your sole responsibility to create a response plan for that. First of all, you need to allocate the task related to each stakeholder who is well versed in identifying risk.  For identifying potential risks, you can perform brainstorming, Delphi or you can even have a face to face discussion with the process experts. Based on their input, you should note down all the identified risks and plan further. Divide the identified risks in two categories – threat and opportunities. Remember, if there is any weakness in the project it will be treated as a threat and if something is strong in the project, it will be treated as opportunities for your project.
 
A project manager should attentively focus on reducing the threat at the earliest and grabbing the opportunities as soon as possible. And here, your project governance will come into picture. It depends on how good you are in balancing both – threat and opportunity - in your project.
 
Qualitative and Quantitative Risk Analysis

Now a project manager should analyze which are the risks that have greater impact and should prioritize it accordingly. Later, a new list of risks reflecting the magnitude of the impact should be created. A project manager should create a template figuring out the probabilities and impact of risk on the project. Based on this a table showing the probabilities and impact of an identified risk for the project should be prepared. All this should now be put in a template that is meant for probability and impact figures representation. This is known as probability and impact matrix. This matrix shows how influencing is a risk for your project; a project manager should maintain the ratio of threat and opportunities effectively in such a way that there is no incremental cost for reducing the threat. The incremental cost for reducing the threat should be adjusted with that extra cost which you are getting through the opportunity. This is an effective way of working.
 
If you think a particular scope is easily achievable and it could be finished a bit earlier then grab this opportunity by deploying your experienced team members. Similarly you should plan to reduce the threat if it is the case with any scope of the work.
 
Risk Breakdown Structure

After identifying the risk you need to qualitatively and quantitatively locate the risk based on their probabilities as well as their impact on the project. The list should be shown in hierarchical way keeping the topmost threat and opportunities at the top of the table. Ideally, you should put threat and opportunities in two separate columns and along with the name of the risk there should also be columns describing the nature of the risk, identifier of the risk, impact of the risk and the frequency of the risk identified. Overall, this table is known as a breakdown structure; popularly known as risk breakdown structure. High-level risk should be decomposed to the lower-level risk and there should be a risk response planning for each and every risk identified qualitatively and quantitatively.
 
Conclusion

Risk breakdown structure is an important tool for a project manager to run the project successfully. The most interesting thing is that you identify the risk in planning stage and as planning is not a one-time task; risk identification is also not a one-time task for a project manager. It is iterative and progressively elaborated in nature. As work progresses, number of risks will increase because of better clarity in scope of the work. So, it is project manager's all-time task to identify the risk from project initiation to project closing stage. Risk could be anywhere and anytime.
Find our PMP® Certification Online Classroom training classes in top cities:
---