Any one statistic in longtime analyst Mary Meeker's 2017 Internet Trends presentation could be easily overlooked. A partner at Kleiner Perkins Caufield & Byers, Meeker presented this in-depth lecture at the invitation-only 2017 Code Conference, a media and tech conference that attracts C-level tech giants. Arguably the most important statistic for marketers in her mammoth 353-slide presentation, however, is one that must be seen and carefully considered by all.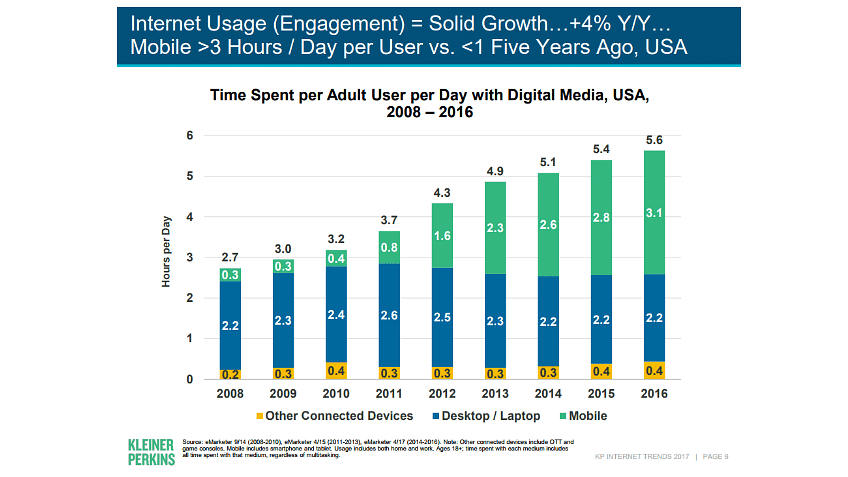 While average daily mobile time in the United States continues to increase (3.1 hours), desktop/laptop use time per day (2.2 hours) has remained constant.
In other words, "mobile only" is a buzz term that is a misnomer when used to describe today's wireless device user.
This isn't to say that mobile is a "take it or leave it" proposition for your customer, prospect or employee. The important point is that as marketers, we need to shun the hype and consider a holistic view that takes into account a user's day. This includes a mobile device and computer and could very likely also see involvement with a tablet, voice-activated device such as an Amazon Echo or Google Home, and even an interface in an automobile.
Take your business marketing expertise to new heights with Simplilearn's business marketing courses. Develop a winning marketing strategy, optimize campaigns, and achieve tangible results.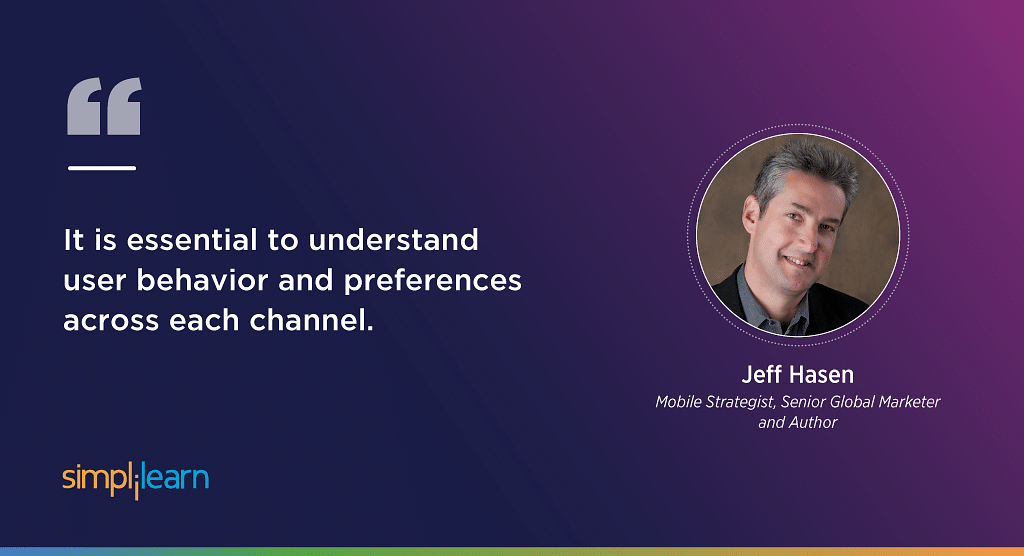 Take steps today to deliver a seamless omnichannel experience. It is essential that you understand user behavior and preferences across each channel. This means knowing:
what a customer wants to see on their phone versus their tablet,
which of your products a customer has already engaged with and on what device,
what devices they prefer to be on at what time of day,
what channel of communication is best for a specific time of day,
if applicable, when a customer is in close proximity to a physical store.
How exactly is this done? Here are three actions to take to ensure that you are seeing and reacting to the full picture.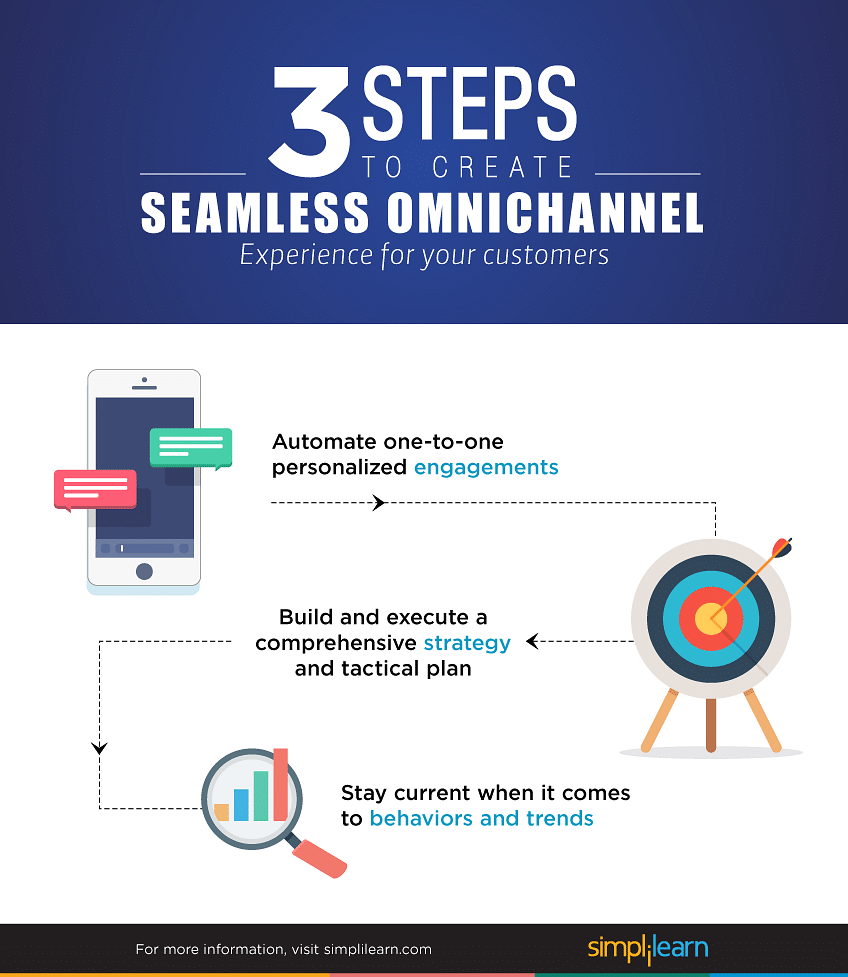 1. Take Advantage of Today's Automation Options
One newer entrant is mobile marketing automation that enables marketers to easily automate one-to-one personalized engagement to the right people at the right time. It leverages mobile analytics, often plugs into your existing customer data systems to enhance all existing data with real time mobile data, uses predictive analytics and machine learning to discover trends and patterns hiding in your data, and allows you to utilize these insights to build a variety of mobile engagement campaigns that engage your customers in their mobile moment.
Look for out-of-the-box mobile marketing automation connectors to existing customer data systems like traditional marketing automation, CRM, and business intelligence platforms.
2. Collaborate With Colleagues
Second, for the good of your customers, employees and business, take steps today to break down any silos that limit your effectiveness. Because your mobile users are multi-channel, they can be influenced at multiple touch points. Your key to success is to collaborate with colleagues to build and execute a comprehensive strategy and a tactical plan based on a single view of your target. This means lots more communication, joint meetings, and teamwork with shared investment and commitment to positive outcomes.
3. Never Stop Learning
You must stay current when it comes to behaviors and trends. It takes a lot of work, but it is absolutely essential that you are factoring in today's interests and activities. For instance, Meeker told the conference attendees that 20 percent of all Google search is happening via voice prompt. Who among us would've predicted that 12 or 18 months ago? Now we need to consider that as we create campaigns and experiences to satisfy, and even delight, our audiences.
"Customers increasingly expect to be treated as individuals. That means personalized and contextually relevant real-time interactions," says Julie Ask of Forrester Research.
It also means that we be smarter than those who hype. Despite the incredible and unending growth of mobile, our actions must be omnichannel precisely to match the actions of our targets.
Accessing the top resources and up-to-date training material to keep you apprised of what's next in mobile marketing is key to staying ahead of the curve.