We've been thinking too much about how NOT to fail, but without realizing it, we're doing things that aid our own failure.
Let's face it – Search Engine Optimization has become more complicated since the past couple of years. In fact, SEO professionals around the world are finding it difficult to tackle roadblocks and reach their target audience. It's not just about the client's mind-numbing expectations – the frequent changes that Google makes to its search algorithms have taken a huge toll on SEO professionals and the Pandas and Penguins have spoilt the broth!
So, how do you NOT fail in SEO?
While we do take a number of initiatives, we also overlook some of the basic factors in the journey of an SEO campaign. Which is why I thought you should know what results in the failure of SEO campaigns, and how you can avoid them.
Here we go:
1. Getting Carried Away With Huge Traffic And Links
It's like getting a huge number of people to your grocery store, only to find that that nobody buys anything. What's the point?
So you've got a huge amount of traffic. What now? This is the question you need to ask yourself every time.
I'm not saying you should ignore traffic and backlinks. But ultimately, for any business to be successful, conversions are critical, which means you need leads. Focus on the motive of the SEO campaign –to generate leads or receive sales/conversion.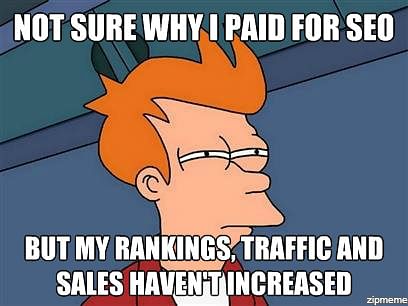 2. Lacking Adequate Keyword Research
Keywords that the client provides are never enough. Of course they have better knowledge of their industry, but they do not know about SEO and that's where YOU come into the picture.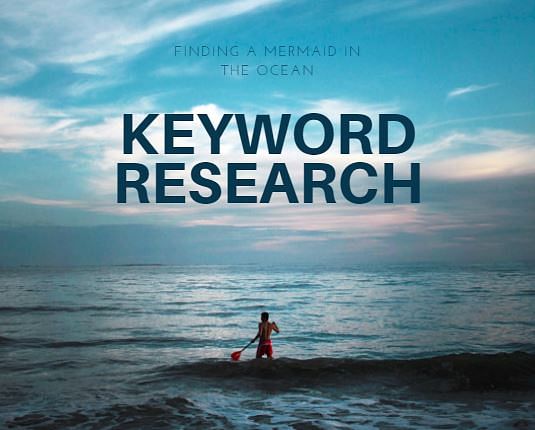 Here's a nice article on keyword research by Brian Dean which will help you realize how many tricks we're oblivious to! It offers amazing tips for effective competitor keyword research as well as LSI keyword research.
Following a wrong approach when it comes to keyword research or focusing on wrong keywords/key phrases will cost you big time – especially in 2016.
As an SEO specialist, it's your duty to educate the clients about related and relevant keywords that they can use in their content as well. Selecting low-competition, highly relevant, medium-traffic keywords/key phrases always makes more sense than running after a generic keyword whose search-volume is too high.
3. Setting Unrealistic Expectations And Timelines
Alright. So, how many times have you received unrealistic expectations from clients?
I'm quite sure this is one of the major problems you're struggling to address. Setting a realistic expectation for an SEO campaign not only increases your client's trust in you but also improves the results you get.
SEO is a gradual process, and so is content marketing. The only way to speed it up is by educating the client, and yes, I'll keep emphasizing this. There's a difference between a logical approach and a practical approach – and honestly, SEO doesn't always work on logic. Experience plays a key role, and you need a reasonable amount of time to figure things out.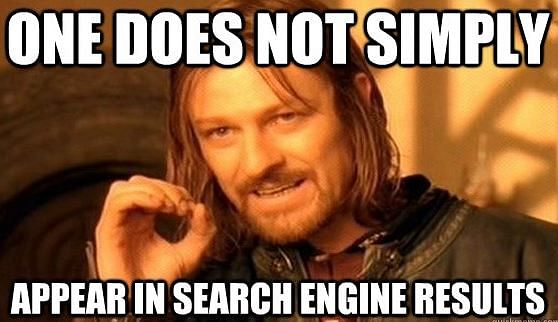 So the next time your client tells you, "Hey I'll give you $$$ – now get our site on #1 within 3 weeks!" and you know how to respond right?
By showing them real-time examples, case studies and references. Buy time. That is the only way.
4. Not Keeping Track Of Your SEO Initiatives
So you can't measure it? Well then, you can't improve it! Keep track of everything you do – big or small – when it comes to your SEO campaign.
Honestly, I've seen way too much uncertainty in the minds of SEO professionals. They usually aren't sure about what they've done with a campaign, and this is one of the most overlooked aspects of the SEO process that needs immediate attention.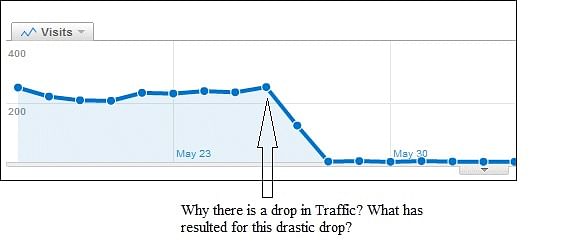 We should always keep a track of every change that we make, so we can backtrack and analyse the success or failure of the campaign.
5. Not Experimenting With The Latest Updates
You must experiment with each regular update that Google comes up with. And no, it's not a choice.
For example: Landing page experiment (A/B Testing), SERP Meta Description Experiment/Tweak to improve CTR, Tweaks for the Title Tags, Experimenting with Schema Tags.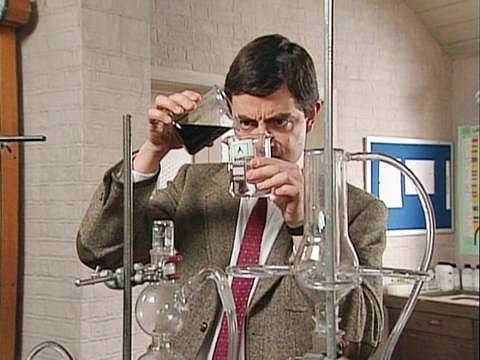 I've experimented quite a lot with on-page elements in terms of improving the content as well as the elements, and it sure does help!
Cliched as it may sound, you never fail. You only learn or succeed.
6. Not Having A Responsive Website
With the latest Mobilegeddon update, Google implies a preference to mobile-friendly pages in mobile search results.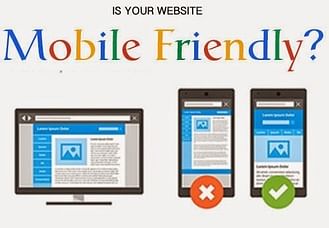 The engagement is much higher on mobile platforms, and it will soon outperform websites. To become future-proof, you cannot ignore this.
I'm sure you've heard it a lot of times in the past, and I'm going to repeat it again: If you don't have a mobile-friendly version of your website, you're all set to fail with SEO in 2016.
Conclusion
SEO is as easy or as difficult as you think. And it sure will become more challenging in the digital marketing industry next year.
So you really cannot afford to be outdated – get up to speed with the latest updates, discussions, and experiments. Sharpen your analytical skills to measure and eventually outperform your competitors.
One of the easiest ways is to get a comprehensive seo training as there are a lot of good training providers in the market and you can choose one according to your liking.
Over to you!
If you think there's anything else that I could have added to this article, do let me know in the comments below.
Thanks for your time!