Once you successfully generate awareness and leads through top of funnel marketing, the next step is to nurture those leads and bring them closer to conversion. To do so, you'll want to explore middle of funnel marketing tactics. At this point, your audience will be smaller than it was at the top, but it will be more qualified and relevant for what you have to offer. 
First, let's define what it means to be mid-funnel. Then, we'll look at opportunities to leverage activities and campaigns that make sense for this stage.
What is Middle of Funnel Marketing? 
Middle of funnel marketing is the process of marketing to an audience that is already familiar with the brand. Since audiences are generally considering a brand at this stage, marketers typically publish content that aligns with this level of engagement, helps gauge readiness to buy, and moves prospects further along the buyer journey.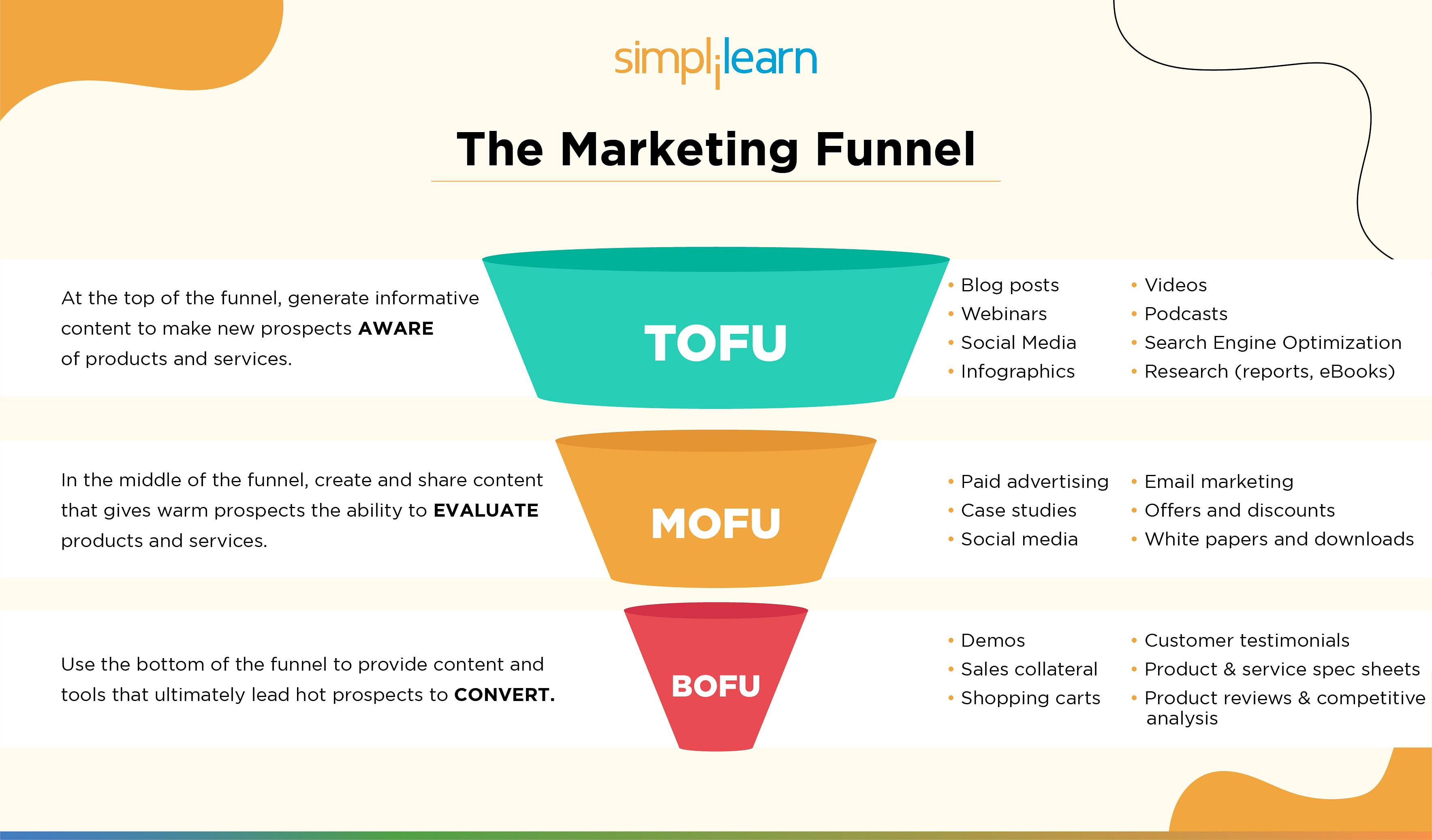 6 Middle of Funnel Marketing Tactics to Explore
Paid Advertising
Paid advertising — especially display ads — can be an effective strategy for middle funnel marketing. You've already created the awareness in the previous stage; so, when these ads display on third-party sites, prospective clients experience brand recall and are more likely to engage. This can also be a great opportunity to activate retargeting campaigns, showing display ads to users who have already clicked on your ads in the past or have interacted in some other way, like signing up for a webinar.
You can also consider using paid advertising to promote your middle of funnel content, like case studies and white papers. In fact, let's talk about each of those.
Case Studies
While prospects are in the consideration stage, you'll want to show them the values your products or services provide to customers. One way to do this is through case studies, which puts a spotlight on your solution to a client's specific challenge – and includes the data to back it up. Whether you create gated content from these case studies, or you feature them as part of your email marketing campaigns, you'll want to utilize this type of content to support the messaging used in your previous awareness campaigns.
White Papers 
Similar to case studies, white papers are a way to strengthen your prospects' trust and confidence in your brand. White papers are more in-depth than case studies, so you'll want to talk about the more specific features of your product or services. It's also a good platform to explain how you solve problems that your audience experiences. Again, you may want to consider launching PPC campaigns to increase qualified traffic to these important mid-funnel resources.
Email Marketing
When you want to reach this narrowed-down audience without waiting for them to come to you — like in search or social media — there's an opportunity to do so with email marketing. If you've been collecting email addresses, for example, then you could nurture those leads by sending them an email with a recent blog post that applies to them. Case studies and white papers could also be shared through email campaigns.
Social Media
Of course, who could forget the opportunities available on social media. While your leads may have discovered you on social platforms, there's no reason your marketing has to stop there. Let your audience know about upcoming live videos you'll be hosting. Use paid social ads to market your ebooks, guides, popular blogs, or other content to this audience.
Are you a professional who is aspiring to make a career a Digital Marketing? Check out Simplilearn's Digital Marketing Program now.
Conclusion
It's exciting to be in a position where you have leads who are engaging with your brand. Middle of funnel marketing tactics like the ones we discussed here will help you motivate those leads to learn more about you, connect their problems with your solutions, and close the gap between high-level concepts in the top of the funnel with the real value you have to offer your prospects.
To boost your career in this exciting and rewarding field, earning a certification through online training is a great way to go. Simplilearn's Post Graduate Program in Digital Marketing, offered in partnership with Purdue University and co-created with experts at Facebook provides learners with everything they need to know to succeed in any organization or industry. Learn the latest tools, techniques, and skills you need to thrive as a digital marketer.