Unveiling the Most Common Cloud Computing Misconceptions for Business Owners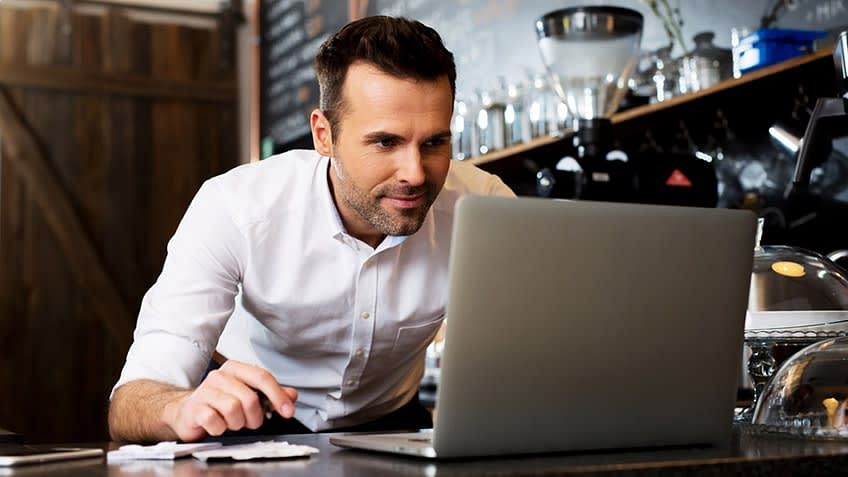 We are all familiar with the term "Cloud Computing" – one of the most hyped technologies in this new age, starting from accessing our Gmail to storing data on Dropbox or working on Salesforce. It has seen an extraordinary growth over the past couple of years and seems like everyone loves cloud but wait.... Despite the several benefits of switching to cloud, many business owners and Technology Leaders are still reluctant to leave their beloved messy on-premise technical environment. Leaders of many enterprises don't even have any idea about what the cloud entails and what it can do for them.

If you are a decision maker, and finding it difficult to maintain your expensive physical IT infrastructure but uncertain about moving to cloud, then this is a must read article for you.

In this article, we will address some of the major misconceptions about cloud, flying around us and will help you to understand how cloud adoption can prove to be a significant decision for your business.

Misconception: The cloud is a fad and it won't last for a long time.
Fact: There is and will be an increased growth in cloud adoption
According to Gartner report, enterprises have started adopting cloud in a large scale and it is growing pretty fast .The report predicts there will be an investment of more than $180 billion by 2015.

It is not just large-sized enterprises making a significant investment, small and medium businesses have got their foot in as well. According to Small Business Computing, 52% of SMBs are using cloud technology.
McKinsey has predicted, "Economic weight age of cloud technology would be around $1.7 trillion to $6.2 trillion by the year 2025". Another report by Gartner says, the bulk of IT spend will be on Cloud Computing by 2016.
This shows we will see an exponential growth in terms of embracing cloud technology by enterprises irrespective of their sizes and prove the fact that it isn't a passing fad.
 
Misconception: Cloud Computing is expensive.
Fact: Cloud services can save you money and increase ROI.
Investing in your on-premise technical infrastructure can be very expensive starting from putting money on your servers, routers, software, IT employee compensations/consulting fees, licenses and many more.

However, if you move to cloud, there is no need to worry about all these things. When you switch to cloud, all your expenses will be taken care of by your cloud service provider. You just need to pay for the amount of capacity you use, to be more specific "pay as you go " and nothing else. You can always scale up or down based on your needs.

According to the International Data Corporation (IDC), almost every small business enterprise that adopts cloud services saves a significant amount of money.

Misconception: Cloud Computing is unsecure.
Fact: Cloud Security is much more compact than your existing system
This is a major misconception among many business owners and stated by them as a key reason for being reluctant to cloud migration. How can your data be unsafe, when talented and trained IT security professionals work solely on keeping your data secure? Think about it. For cloud service providers, data security is the highest priority and their capital investment belongs to it.

As a business owner, your priority should be on delivery and revenue and not scratching your head over securing data centers and investing on your IT security managers. Your may think your data center is secure but if you actually start comparing with the growing enterprise SaaS providers like Salesforce and AWS of Amazon, you will be amazed to see the kind of layers of security they have.

Misconception: Cloud is not reliable enough.
Fact: The cloud acts much better at backing up than your existing system.
You may feel that your on-premise network infrastructure is reliable enough but if you migrate to cloud, your thoughts will utter different words.

Many enterprises struggle to backup their system data properly and are always at risk of data loss. With cloud computing, you don't have to worry about that. When you move to the cloud, your data gets monitored and maintained round the clock throughout the year by well-trained, highly qualified security specialists.

If you have struggled to maintain regular backups, you will fall in love with cloud computing– good providers offer regular automated backups to ensure that a copy of all your data can be recovered during Act of God.

Not only backing up your system data, there are automated online cloud-to-cloud daily backup service providers as well like Cloudally or Backupify who backup your Office 365, Salesforce, Google Apps data on their own and ensure that you don't lose your data ever. This shows how concerned the cloud services providers are to make you realize that your data is in safe and reliable hands.

Misconception: The cloud will give me limited control.
Fact: You can control it from anywhere you are located and even when you are on the go.
This is a serious misconception for a lot of business owners. They feel because it is the cloud and they cannot see their data, they may not be able to access it whenever the need arises.

This is not true at all. In fact, most cloud providers give you admin credentials so that you can access, view and control you data whenever you need it from anywhere.

Misconception: Cloud is not suitable for enterprises.
Fact: Many enterprises have already started adopting it and the number is growing fast.
Many business owners feel that the cloud is not suitable for their organization, or that it is only applicable for consumers. But the fact is, as the market continues to mature, several businesses have started adopting it already.

As more businesses are seeing the ROI and value proposition the cloud brings for them, the field of cloud-based business applications continues to grow. Like Salesforce, a cloud based CRM, which helps you to manage your business contacts and sales records, or Intacct, which handles all your accounting needs. Another one is Adaptive Planning, which comes with a wide feature of forecasting and budgeting capabilities. All these are cloud-based, robust business applications.

Are you considering moving to the cloud for your business? Are there any other thoughts you have which are stopping you from making a decision? Share it with us and we might be able to give you a good solution with proven facts!
Find our AWS Solution Architect Online Classroom training classes in top cities:
---