A new generation of workers is helping transform the way companies hire, train and retain employees. The Millennials, the group born between the 1980s and the early 2000s, differ from their older counterparts in many key ways, especially when it comes to utilizing technology (both on and off the job) and how they absorb content through a growing number of digital media. In the brave new digital world, HR and hiring managers will need to consider new ways to keep Millennials more engaged at their job to ensure they stay for the long haul. Learning and development opportunities – especially those that leverage digital platforms like mobile – are just the type of incentive Millennials hold in high regard.
Hiring and Retention Are Typically Costly
Most managers and HR professionals are well aware that recruiting new employees carries with it significant investments in time and money, and the costs don't just end there. Keeping employees on the job is a challenge as well. For 2016, overall corporate attrition rates were just short of 13 percent, according to CompuData Surveys, with notable differences between industries that range from 5.9% for utilities to 20.7% for hospitality, with banking, finance, and healthcare all averaging around a 15% voluntary turnover rate. (The numbers for total turnover are higher.)

When employees walk out the door, they must be replaced. The costs of replacing and training employees can range from 16 percent of annual salary for the lowest pay brackets up to 213 percent of annual salary for upper-level management and executives. For the middle of the pay scale, that cost is estimated to be 50 percent to 75 percent of annual salary. Moreover, new hires lag in productivity as they learn their new job, which further hinders an organization's ability to recoup costs. For a lower-paying job, that lag time might be only a few months. For complex jobs requiring specialized skills, that lag time might mean it's years before a new hire is operating at 100 percent.
Retaining Is More Cost-Effective than Recruiting
According to the 2016 SHRM/Globoforce Employee Recognition Survey, 46 percent of organizations cite employee retention as a top workforce management challenge. Keeping employees on the job makes financial sense because retention can reduce the costs associated with hiring and training new employees, and they grow their knowledge base and keep their social capital intact. The cost of maintaining a revolving door of employees eventually adds up. A retention-first approach helps create value in the organization and reduces the costs and workload for recruiters.
Training Helps with Retention…Especially Among Millennials
Organizations can improve their retention rates by offering learning and development opportunities to their employees. Employees want to be engaged at work, advance their knowledge and skillsets and contribute to the organization. When these needs are met, employees see that they are important assets that the company wants to nurture and are more likely to stay on the job.

This is particularly true of Millennials, who now make up up the largest segment of the workforce in the U.S. They are more likely to leave a job if dissatisfied: a 2016 Gallup report found that 21 percent of Millennials had changed jobs in the past year, at a cost of $30.5 billion to the U.S. economy. But they will stay if they believe it's worthwhile to do so. According to a CNBC article, Millennials say they don't want to be hopping from job to job, but when asked how long they would stay at a job, only 39 percent said six or more years and 68 percent said at least three years. Millennials need incentive when it comes to retention, and career development through training is a powerful offer. Millennial workers not only need the training to be willing to stay on their jobs, they expect it. According to a 2016 survey by Deloitte, more than two-thirds believe it's management's job to provide them with development opportunities so they will want to stay.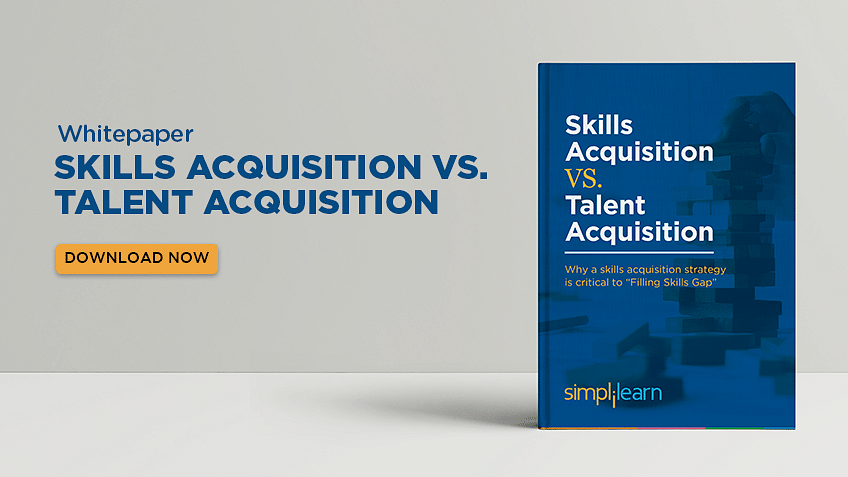 Training Younger Workers Requires a Mobile Approach
Millennials are like their older co-workers in that they want opportunities to learn and move their careers forward, but they expect this in larger numbers—and they differ in how they want to get that training: They want it anywhere, anytime. And while most employees want easy access to learning (SHRM reports that 87% of employees say anywhere, anytime access to learning is "essential") the number is higher among Millennials – those digital natives who came of age with access to knowledge literally at their fingertips in the form of smartphones. They are used to 24x7 connectivity, and the ability to learn when and where they want. Mobile learning is the wave of the future, and that is represented by the Millennial generation.
Anywhere, Anytime Learning Is Available
For those organizations that recognize the value of offering learning and development opportunities to employees, it's vital to ensure that training is accessible both online and in a mobile setting. Skills training should also offer courses that matter to Millennials, meaning courses that are current with the rapidly changing needs of today's business world. Emerging technologies such as cyber security and cloud computing are very attractive to younger and older workers alike, as are the areas of digital marketing and quality management. In addition, skills training providers should have a faculty made up of subject matter experts with deep experience in their fields, a rigorous curriculum with lessons that apply learning, and a blended learning model that offers both live virtual classrooms and recorded sessions that can be reviewed at the user's convenience.

Millennials now represent one out of three workers in the U.S. workforce, and that proportion will increase as older workers cycle out. With that influx of younger employees, organizations will face the risk of even higher rates of employee attrition, but they can be ready by planning online training programs that will help engage and retain younger employees. Access to anywhere, anytime learning and development is the lynchpin to success.