With every passing day, people are taking a lot of interest in the rollercoaster journey of cryptocurrency, especially Dogecoin. People invest, gain reward and enjoy being a part of this interesting community of Dogecoin. But have you ever wondered exactly what Dogecoin Mining is? By participating in Dogecoin Mining you can become a part of the Dogecoin community and also a decent amount of rewards too.
If you are interested in Dogecoin and its mining process, then you are in the right place.
In this tutorial, you will look at the various concepts and components of mining Dogecoin.
Introduction to Dogecoin
Dogecoin is a peer-to-peer, open-source cryptocurrency that works on blockchain technology
It provides its users a completely unknown, decentralized, and secure environment to make their transactions
Dogecoin uses cryptography to secure all its transactions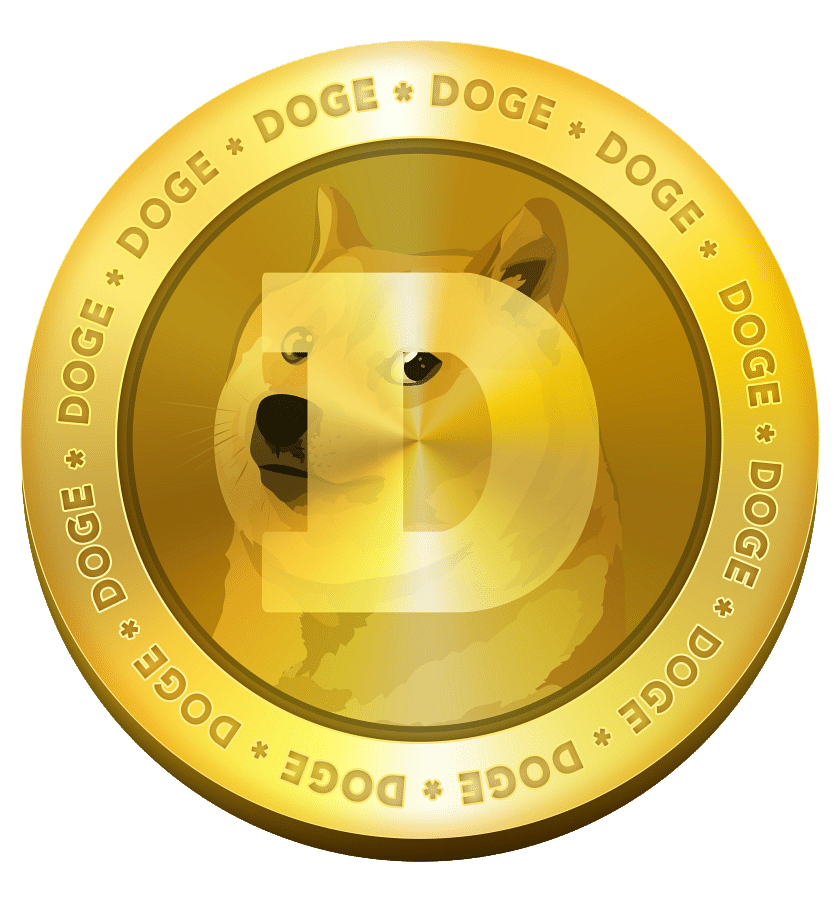 Dogecoin
Dogecoin Availability and Value in Today's Date
According to MarketCap, today, the current value of Dogecoin is 0.266247 USD dollars
The circulating supply of this cryptocurrency is 127 billion DOGE coins
Till today, people have already mined almost 113 billion Dogecoins
Every day 10,000 new Dogecoins are released in block rewards every minute, roughly 14.4 million new Dogecoins enter into circulation every day
What is Dogecoin Mining?
Dogecoin Mining is the process of validating data blocks of transactions by solving a complex mathematical problem and adding them to the Dogecoin network
With every confirmed transaction, it adds a new block to the Dogecoin network
Dogecoin miners are a community of people who perform complex mathematical solutions on the transactions for mining Dogecoin

Dogecoin Mining
Comparison Between Mining Process of Dogecoin, Bitcoin, and Ethereum

Several factors can be used to compare and measure the mining process of Dogecoin, Bitcoin and Etherium. These factors are:
The algorithm, a set of rules that every cryptocurrency follows for mining
The difficulty that represents the complexities and challenges faced by miners to mine each block
Block Time, the time taken by a new block of transactions to be confirmed
Reward per block, the amount awarded to the miner for each block added to the network
Dogecoin Mining

Bitcoin Mining

Ethereum Mining




Algorithm




Scrypt




SHA - 256




Ethash




Difficulty




2,798,252.1991




3,511,060,552,899.72




8,045.643




Block Time

 (in minutes)




1




10




0.233




Block Reward




10000




12.5




2
Types of Mining Processes for Dogecoin
You can mine a Dogecoin in 3 ways, they are:
Dogecoin Pool Mining
Dogecoin Solo Mining
Dogecoin Cloud Mining
Dogecoin Pool Mining

Pool Mining is a group of people who share their computing power to mine a Dogecoin transaction data and get rewarded by equal share after confirming the transaction.
Dogecoin Solo Mining

Solo mining is when only one person does all the mining and confirming transactions. It rewards that person after confirming the transaction.
Dogecoin Cloud Mining

Dogecoin Cloud Mining is a mechanism to mine Dogecoin using rented data centers at a very low cost, installing no hardware and related software.
How to Mine Dogecoin?

Before you mine, make sure that you have these things with you -
A PC with any operating system like Windows, Linux, Ubuntu, etc
A good internet connection
And a digital wallet to store the Dogecoins you mine
Create a Dogecoin Wallet

Dogecoin Wallet
To create a Dogecoin Wallet for yourself, go through the following steps:
Step 1: Choose the correct wallet. Dogecoin core wallet and MultiDoge wallet are created and are maintained by the developers' team of Dogecoin.
Here you will use the Dogecoin core wallet.
Step 2: Download and install the Dogecoin wallet on your handset. You can also use the official website of this wallet for your windows.
Step 3: Open the Dogecoin wallet application and verify your Dogecoin wallet address.
Now when you have a Dogecoin wallet of your own, you will also have to set up hardware and software for mining Dogecoins.
Hardware for Mining Dogecoin

Your PC's CPU should be powerful enough to mine Dogecoin. But, it is less recommended as it overheats the computer and causes damage.
You can also use a GPU or Graphics card for mining Dogecoin. For example, Sapphire Pulse Radeon RX580, ASUS RX Vega 64, and many more can be used.
Scrypt ASIC Miner is programmed to mine Scrypt based cryptocurrencies like Dogecoin. For example, Innosilicon A2 Terminator, Bitmain Antminer L3, BW L21 Scrypt Miner, etc.
If you are new to mining Dogecoin, then use your PC's CPU and the CPU miner is the most appropriate software.
Software for Mining Dogecoin

CPU miner is the only software best used for mining Dogecoin with CPUs.
If you are thinking of mining using GPU or Graphics Card, you have a wide range of software. Some of the best software are CudaMiner, CGminer, and EasyMiner, which are considered the most suitable for beginners.
Scrypt ASIC Miners are considered to be very compelling hardware, and MultiMiner is excellent with this hardware.
Is Mining Dogecoin Profitable?

One can analyze the profitability of mining Dogecoin based on power consumption, hash rate, and costs.
The Dogecoin mining calculator is used to make it simple. The default value for the latest mining hash rate of Dogecoin and the latest Dogecoin difficulty target is preloaded in these calculators for better results.
Decipher the global craze surrounding Blockchain with the Blockchain Certification Training Course. Get trained today.
Conclusion
In this tutorial, you saw Dogecoin Mining, its concepts, how you can mine Dogecoin, what you need for Mining Dogecoin, and if it is profitable to mine Dogecoin.
If you are interested in Blockchain, enrolling in Simplilearn's Blockchain Certification Training program will help you learn more about Cryptocurrencies, Blockchain, and its technology with all levels of experience.
Do you have any questions for us? Please feel free to drop them in the comments section of this tutorial; our experts will get back to you as soon as possible.