Instagram is one of the most popular social media platforms in the world. With more than a billion users, Instagram gives your brand an audience that can consume your content and transform them into brand influencers, ambassadors, and even customers. Instagram is a platform that's rife with potential.
So before we get into how you could increase your followers on Instagram, let's look at some useful Instagram statistics.
Instagram Statistics
Instagram's most active users are in India (201 million), the United States (157 million), and Brazil (115 million).
All of this is a clear indication of the range of possibilities and potential that Instagram provides. 
Let's now look into how followers can be increased on Instagram.
How to Increase Followers on Instagram
1. Take Advantage of Your Bio
A warm and engaging bio is the first thing people see when they get to your Instagram page. In a way, it's like a homepage of your brand. The bio gives people an idea about what your brand is all about. The bio should also include a link to your website or the latest content for easy accessibility. You can also add relevant hashtags to your bio to further pique the interest of visitors. A good bio goes a long way.
2. Use Relevant Hashtags for Your Content
Hashtags can introduce your content to a brand new audience. Use branded hashtags (hashtags specific to your brand) or hashtags relevant to your target audience. The more relevant users find your hashtags, the more likely they are to follow your brand.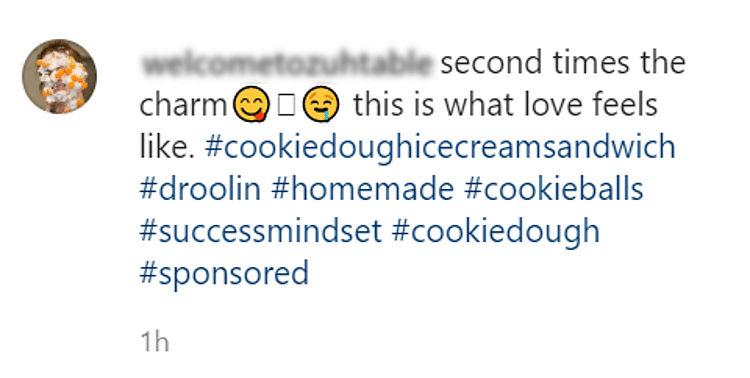 3. Post Your Content at the Right Time
Doing this will ensure increased visibility for your brand. According to research by sprout social, in the pre-COVID era, the best time to post on Instagram was at 11 AM on Monday, Tuesday, and Friday, and 2 PM on Tuesday.
4. Steal Followers from Your Competitors
You can steal followers from your competitors by engaging with them. Considering how users have already followed your competitor, they represent a high-quality audience that could become your brand's ambassadors. Engage with customers by following them, liking, and commenting on their content. The more you engage with them, the more likely you are to develop your brand.
5. Pay for Sponsored Posts and Product Reviews
Firstly, it is vital to find influencers operating within your industry. Having them advertise your content will expose it to a broader audience. Influencers who have more than 20,000 subscribers, and have their email addresses in their bio may be interested in collaborating with your brand. For unique products, you could send influencers a copy of the product to review and post.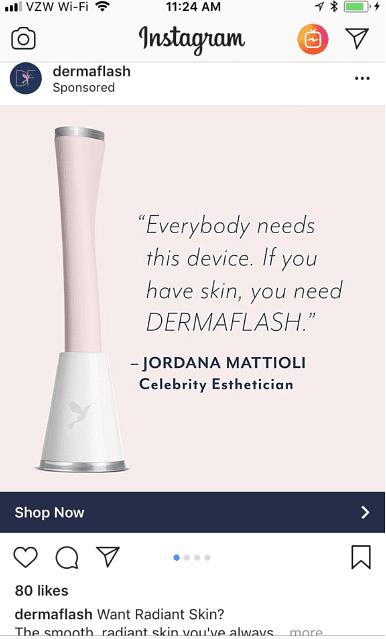 6. Use Geotags for Local Discoverability
By tagging your location on your content or stories, people searching for that location can come across your content. It can help promote your business locally, to the relevant audience. You can also contribute your posts and stories related to that location.
7. Use Instagram Stories
Instagram stories enable you to increase your followers and grow your user base. It can increase your brand's authenticity. It can also increase interactivity and give your users a behind-the-scenes look at your brand. You can endorse your blogs, your posts, post relevant industry, and so on.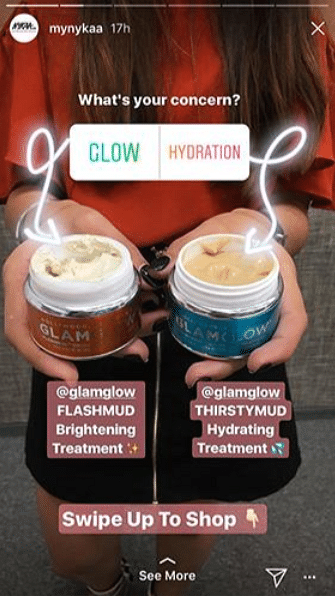 8. Highlight Important Stories
The highlight feature of stories will enable you to organize your stories to tell them what your brand is all about. Thanks to the short life of stories, highlights give your content a second life and encourages the users to follow your brand. Being a kind of archive, stories can be categorized for easier use.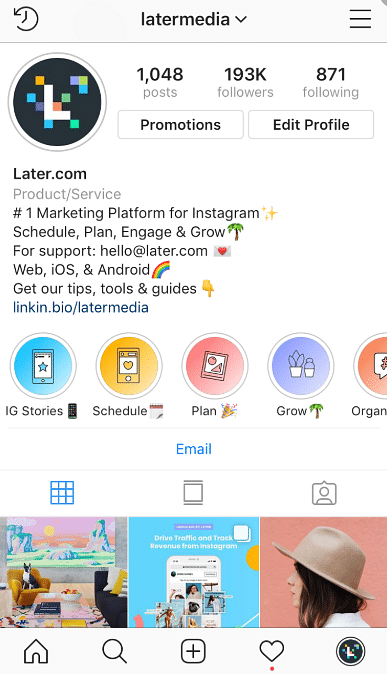 Let's move on to how one can increase followers on an Instagram article.
9. Ask For Followers
People may enjoy your content, but don't necessarily follow your brand yet. What they need is a small push. This can be done by asking users to follow you. You can also work these into your captions and in the comments section, thus urging people to follow and engage with your brand.
10. Stay Updated With Latest Trends
You can increase engagement and visibility by keeping in touch with popular trends. Align your content and hashtags with the relevant trends. However, make sure your content is presented in a meaningful way and is something that your audience might be interested in.
11. Run Contests and Giveaways
By running contests and giveaways, you can attract a higher number of people to your brand's page. Some of the things you can do are: asking users to like, share, comment, use a specific hashtag, tag a friend, and so on.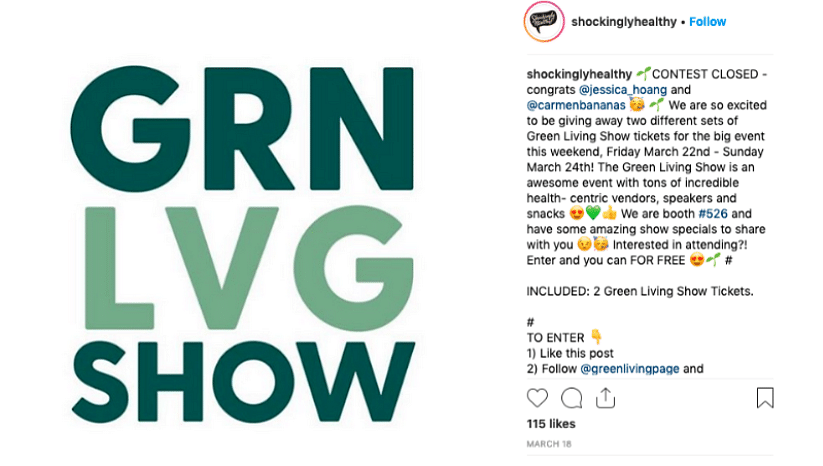 12. Stay Consistent with Posts
Ensure your posts follow a consistent schedule, and follow a theme. You can schedule your posts to create an engaging theme and tell users a story you want to tell. Scheduling posts also ensures that you can come up with content in advance, rather than winging it. 
13. Keep Track of Your Instagram Followers
Ensure that you keep track of your growth (or the lack thereof). Data analytics from Instagram gives you insight on where your shortcomings are, and where there is scope to improve. You can also grow your brand, by identifying what works in the successful posts. 
14. Use Instagram Ads
Considering how Facebook now owns Instagram, you can use Facebook's ad manager for Instagram ads. These ads enable your content to be shown to a wider audience. Your ads are shown to customers based on their interests, behaviors, demographics, key behaviors, etc. You could run photo ads, video ads, carousel ads, story ads, etc. 

15. Create Visually Attractive Ads
Your advertisements on Instagram cannot be successful unless they can catch user attention. Some of the things you can focus on include: 
Using images that are natural and native to the platform.
Reducing the amount of text in ads.
Ensuring that your captions are relevant to the image and your audience.
Using hashtags to show your content to a larger audience.
16. Use Instagram Tools
Tools enable you to build and engage with your audience. They can help with scheduling your posts, give you analytics and insights, and determine the right hashtags you can use for your posts. Some of the popular tools that can be used are Hootsuite, Later, Linktree, etc.


17. Develop Your Style
Create a visual style that will enable you to stand out in front of your audience. With this, you can create a unique style for your brand that users can recognize instantly. This style becomes a part of your brand identity, which in turn, boosts brand recall.
18. Use User-Generated Content
UGC (User-Generated Content) can help improve the authenticity of your brand and further humanizes your brand. This, by extension, helps improve your relationship with your audience. Users could be asked to post images relating to a unique hashtag, tag their friends, etc. 
19. Use High-Quality Images and Videos
Images of the highest quality, that are original and authentic must be used. Ensuring this can help the users to develop a personal relationship with the images. Video content needs to be fun, concise, and informative to ensure that users don't lose interest. 
20. Promote Your Content on Other Social Media Channels
What's the point of your social media platform if you don't use them? You can promote your Instagram profile on other social media platforms. Promoting your page on offline events like print ads and other events goes a long way.
21. Use Keywords to Appear in Searches
To improve discoverability, Instagram advises using appropriate keywords in post captions. It is due to a change in how search results are shown. Previously, search results included just relevant accounts, hashtags, and locations. The keyword results pages intended for browsing are now included in search results.
22. Design a Gorgeous Instagram Grid
Your grid is a chance to present your vibe or brand to someone following you for the first time or visiting your profile to look at your stuff. The grid creates the first impression for visitors and gives you a bird's-eye look at a user's posting history.
Get More Instagram Followers in 15 Steps
There is a method to give your audience an engaging, premium, and distinctive experience regardless of where you are in the process of increasing your Instagram following. Here are some steps you may take to broaden your reach and get new followers.
Step 1: Decide what your Instagram account's overall goal is.
Step 2: Develop a well-thought-out Instagram content marketing strategy.
Step 3: Create your profile for the most engagement possible.
Step 4: Share photographs that catch people's attention.
Step 5: Include lengthy captions for your images in your post.
Step 6: To attract new users, utilize relevant hashtags.
Step 7: Plan out your stories and posting schedule.
Step 8: Find and follow your target audience.
Step 9: Follow 50 users each hour.
Step 10: Become an active community member.
Step 11: Collaborate with relevant users and engage in cross-promotion.
Step 12: Conduct challenges and competitions.
Step 13: Run Instagram advertisements.
Step 14: Connect your Instagram account to your offline clients.
Step 15: Continue to improve your performance by keeping track of what's working.
Conclusion
In this article on 'how to increase followers on Instagram', we covered topics like important statistics of Instagram, and some tips and tricks like taking advantage of your bio, using appropriate hashtags, scheduling posts, using Instagram ads, using geotags, using Instagram tools, and so on. 
Enroll in Simplilearn's  IMT Ghaziabad Digital Marketing Program and learn top digital skills in just 5 months. You will get to interact with IMT Ghaziabad in masterclasses and get hands-on experience on latest digital marketing techniques.
Do you have any questions relating to how you can make use of Instagram to increase your followers? Shoot us your questions in the comments section, and our experts will get in touch with you shortly!