Topics Covered
The topics covered in the Cyber Security Tutorial are:
Why Learn Cybersecurity?
Cybersecurity is now at the forefront of the IT field. And our cybersecurity tutorial will help you win your security game:
Know all the latest security threats and vulnerabilities present in the system. 
Learn to build security architecture and components
Know the protocols for security governance and risk assessment.
Understand the industry's best practices, tools, and security techniques implementation in real-time.
Scope and opportunities present in cybersecurity. 
Almost all threats such as viruses, malware, adware, ransomware, spyware, etc., come under the umbrella of cyber-attack. And, cybersecurity professionals play a crucial role in maintaining a safe environment for their organizations. 
FREE Course: Introduction to Cyber Security
Learn and master the basics of cybersecurity
Start Learning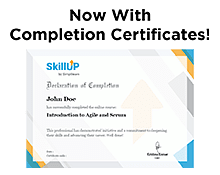 Applications of Cybersecurity
Cybersecurity principles are built around three primary beliefs, that is:
Confidentiality makes sure only the right users get access to sensitive information and data in any aspect. 
Integrity empowers users to make changes in confidential information and functions. 
Availability concerns providing the users and staff to use data on-demand based on different levels.
1. Protect Data and Secure Information
In this digital age, data is more valuable than anything. Also, the safety of information is one of the prime priorities for organizations. Any small breach or compromise in enterprise security can affect the brand value in the market, especially when dealing with credentials and financial matters, and lead to huge losses.
Businesses are investing in developing and researching more stringent cybersecurity measures to protect their data and build a more secure future for tomorrow.
2. Develop Antivirus, Firewalls, and Network Security
Cybersecurity concepts are systematically used to build sophisticated software and programs. These antiviruses, firewalls, and network security provide a cushion from cyberattacks. Almost all modern systems have an affinity for cyberattacks.
Financial sectors have a massive dependence on computers with banks, stock markets, credit cards, debit cards, online banking, and ATMs. Hackers often attack these networks for theft, breach, and to get unauthorized access to other accounts. 
3. Threat Hunting 
Threat huntings are regular checks and evaluations from the data endpoints environment to discover gaps and vulnerabilities in the overall system. Thus introducing threat hunting practices can optimize systems for improvement in their accuracy and speed of responses.
4. Risk and Compliance 
Cybersecurity measures assist organizations in planning standard practices, protocols, and regulations for safeguarding data privacy. These rules, compliances, and critical information lowers the risk and empowers businesses to control security aspects in their premises. 
5. Incident Response
With incident management, systems now respond quickly to vulnerabilities or possibilities of a breach from their network. Here, cybersecurity provides effective control on endpoints to visualize attacks and discover infiltration points. This increased visibility across the system helps businesses control their asset's credibility and protect their brand value. 
6. Critical System Lockdown and Application Control 
Hackers always target critical systems with more valuable information. Cybersecurity measures ensure the highest safety protocols to build systems for assuring no data breaches, stolen, or unscheduled downtime that can hamper the organization's brand values. 
Overall, cybersecurity applications are also leveraged to build next-generation antivirus, ransomware protection, and build smart Artificial Intelligence-based security systems for the future. You will study various real-time applications and use cases in this cybersecurity tutorial.
Who Should Learn Cybersecurity?
With the rise of the 5G and IoT environment, newer and complex concepts of security vulnerabilities will emerge, leading to an exponential demand for cybersecurity professionals. Most organizations now depend on IT architecture, so the demand for security professionals is likely to continue. This cybersecurity tutorial helps all beginners and advanced-level professionals update their learning curve with the latest concepts.
All IT auditors, penetration testers, security consultants, network consultants, and risk offices can apply for beginner courses in security. Security managers, security architects, system engineers, chief compliance offices, network managers, network administrators, technical engineers, and system administrators should look for an advanced course in cybersecurity to secure their future in this trending field. For highly skilled and experienced professionals, a CISSP certification course can help them gain international recognition and apply for a topmost position in global organizations.
Prerequisites
There are no specific prerequisites to start your career as a cybersecurity professional. Still, familiarity with a programming language can help aspirants to build a stable job in the cybersecurity field. Interested learners can benefit from studying this cybersecurity tutorial.
Cybersecurity courses are ideal for degree holders in IT, computer science, systems engineering, and technical learning curves. This new cybersecurity tutorial can streamline your learning curve to get accustomed to the latest concepts more efficiently. Concepts of cybersecurity are always evolving as more unique threats and challenges that emerge in the digital world. So, professionals must have a continuous learning attitude to grasp more modern security notions and enhance their knowledge to protect their digital environment.
Cyber Security Tutorial: Table of Contents
1. Reasons to Get a Cyber Security Certification
Protecting data from unauthorized access is one of the fundamental requirements from cybersecurity and is an essential part of any organization's IT strategy today. 
Here are the five reasons to start your cybersecurity certification today:
With the digital revolution, the need for more cybersecurity experts will become imminent.
The cybersecurity field is evolving with new threats and challenges every day. Thus, keeping the interest of experts.  
Cybersecurity professionals are among the highest earners in the US.
There are tremendous scope and many exciting opportunities in this field.
There are also no specific prerequisites for entering this field. Professionals with interest can apply for cybersecurity courses and build a sustainable career around it.
This cybersecurity tutorial offers step by step explanations for professionals to get more information about the prevailing security standards, protocols, and measures.
2. Everything About CISSP Course
Certified Information Systems Security Professional (CISSP®) is an international level exam for professionals to gain certification to meet industry standards. CISSP course is one of the most globally recognized certifications. CISSP course includes eight domains of security concepts that professionals need to clear this sophisticated exam.  
CISSP examination is a multiple-choice exam of 250 questions to be completed in a 6 hours duration. Applicants must score 700 out of 1000 maximum points to clear the CISSP course. Professionals must at least have a six-year experience in one or two security domains to sit for the CISSP examination.
3. How to Become a Cybersecurity Engineer?
In organizations, the primary role of cybersecurity engineers is to protect data and safeguard the internal structure from all cyber-attacks and hackers. Though roles and responsibilities vary from one organization to another, the main focus is to evaluate the security needs and ensure best practices that are followed across the network. This cybersecurity tutorial provides a step by step learning path for professionals to become cybersecurity experts.
4. Top Cyber Security Jobs India
With India moving towards digitization, there is enormous scope for cybersecurity professionals in the country. Every organization today has a large amount of data that needs protection and safeguarding from outside influence. NASSCOM reports have pointed out that although India has considerable IT talent, it still lacks qualified cybersecurity professionals, equipped to tackle the security challenges of the future.
Several new job roles have emerged in top organizations with Network Security Engineer, Cybersecurity Analyst, Security Architect, Cybersecurity Manager, and Chief Information Security Officer being the top profiles. There are many positions in small and medium businesses to manage security challenges, such as risk auditors, security analysts, detection specialists, cryptologists, and vulnerability assessors.
5. CISSP Exams Free Practice
Interested candidates can partake in our free practice test to evaluate their skills. Users can fill out the general details to start this CISSP free practice exam and set themselves on the right path to becoming cybersecurity professionals. The test is an exact simulation of the CISSP exam with 250 multiple questions. This cybersecurity tutorial provides comprehensive information and knowledge for aspirants to prioritize their careers in this IT field.
You can also get more tips by going through this cybersecurity tutorial. Professionals can prepare for their ISC2 CISSP Certification Exam to gain more insights into their learning path to becoming a cybersecurity expert. 
6. Cybersecurity Interview Questions Answers
The cybersecurity job requirements vary, and interviews can be tricky based on the organization's needs. Here, you can study the top cybersecurity interview questions and do a self-evaluation of your skills. The questions range from beginner to expert level, and answers are detailed, giving you a broader understanding of the concepts of cybersecurity.
Especially when applying for top-notch positions in the cybersecurity field, these questions can help you build confidence for the upcoming interview, check your preparedness for it, and further enhance your knowledge.
7. What is Ethical Hacking?
Ethical hacking is a term associated with legal practices for breaching networks to find vulnerabilities in a system. Organizations hire cybersecurity experts to test their security and defenses to explore weak points in IT architecture.  
Professionals who perform ethical hacking are known as White hat hackers. On the other hand, black hat practices involve illegal security breaches that can harm systems or compromise information. Still, the techniques used by white hat hackers and black hat hackers are the same, differing only in the intent.
Roles and responsibilities for ethical hacking professionals vary from organization to organization. Skills for ethical hacking include knowledge of programming, scripting, networking, and understanding databases, platforms, search engines, and servers.
FREE Course: Introduction to Cyber Security
Learn and master the basics of cybersecurity
Start Learning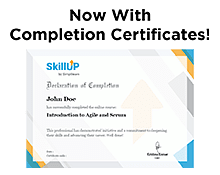 8. Ethical Hacking and Penetration Testing Guide
Ethical hackers have the responsibility to create scripts, develop tools, set security concepts, perform a risk analysis, and train staff to use all the safety measures in their operations. Penetration testing is an essential part of ethical hacking, with its primary aim being to penetrate information systems.
Here Kali Linux, a Debian-based operating system, is popular with features for advanced penetration testing, security auditing features, mass customization, fast injections, wireless and multi-language support. Reconnaissance, scanning, gain access, maintain access, clear tracks, and reporting are part of the complete penetration process. All network services, web applications, client-side, wireless, and social engineering are focus areas for penetration testing.
9. How to Become an Ethical Hacker?
In a digital world of networks, computers, and servers, ethical hacking is one of the most lucrative professions. Top IT organizations have dedicated teams and departments of ethical hackers responsible for finding weaknesses in their system.
Interested individuals can take a course in ethical hacking to start a career in this field. The profiles associated with ethical hackers include network support, network engineer, and information security. Ethical hackers have the best salary packages among the top professionals.
10. Ethical Hacker Salary
An annual report of cybersecurity professionals gives a startling fact that global expenditure will become $6 trillion by 2021 from $3 trillion in 2015. There will be cyber attacks every 11 seconds by 2021 up from 14 seconds in 2019. Showing the trend for cybersecurity professionals will continue to improve in the coming future. Ethical Hacker professionals are already the top earners in the industry, with the average being.
This cybersecurity tutorial can help you start with the right fundamentals to carve out a successful career with optimum potential.
Cybersecurity Tutorial and Next Step 
This tutorial covers all fundamentals of cybersecurity, including safety measures, protocols, architecture, risk assessment, system governance, and methods adopted to secure information from external attacks. You can also enroll in Simplilearn's cybersecurity master's program can to build strong fundamentals for a vibrant career ahead.
You can learn more about the cybersecurity tutorial in the next sections, focusing on ethical hacking, penetration guide, cybersecurity certification, CISSP course, interview questions, and salary earned by professionals in this field.